The Market's Scoop On Soup!
Published 23 June 2023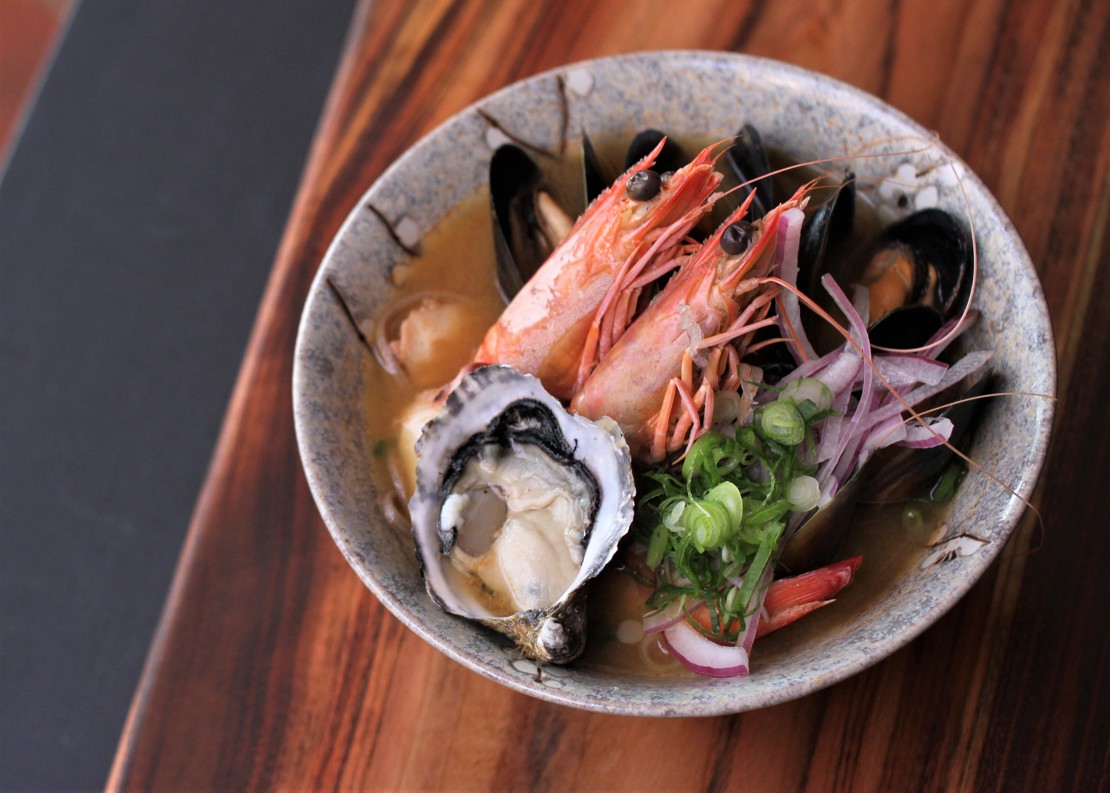 Baby, it's cold outside! Warm yourself up from the inside out with our hot pick of soups around the Market!
This renowned seafood purveyor has plenty of ready-to-eat options including freshly shucked oysters, cooked prawns and lobsters, sushi and more. But the star of the moment? Their brand-new Seafood Tom Yum soup. King prawns, steamed mussels and a fresh oyster are sitting on top of soba noodles swimming in an fragrant Thai inspired snapper broth. 
Claypots Evening Star Seafood Peddler
With those for a penchant for a creamy creation, you can't go past The Seafood Peddler located outside Claypots Evening Star on the corner of Cecil and York Streets. It boasts a deep umami flavour thanks to the ham hock base and every mouthful provides hearty chunks of clams and potato. Perfectly creamy and seasoned, it's a bowl of love you'll come back for time-and-time again. 
Made fresh-to-order, this popular Food Hall resident boasts plenty of Chinese classic soups. Think, Wonton Soup, Chicken Noodle Soup, Laksa's, Chicken or Beef Tom Yum soups. The lovely Sue is always accommodating to tastes and dietaries where possible, so if you're in the mood for a certain creation, all you need to do is ask! 
A classic Vietnamese Pho will never disappoint and at Baba's you'll have the option of either a spiced vegetarian broth or a bone broth. Overflowing with rice noodles, spring onions and seasoned with coriander and lemon you can then choose your protein from tender beef, poached chicken, grilled chicken, BBQ pork, tofu and seasonal vegetables or roasted duck. 
This delightful cafe is dishing up daily specials in delicious liquid form. Creations such as bacon and potato, chickpea, leek and tomato and a hearty spiced chicken and couscous number. All of their soups are served alongside warm cheesy focaccia - say no more! 
In the mood to cook? Try some of these beautiful soup recipes!
Of course, if you're making soup, you'll need the perfect bowl to ladle your creation into! You must stop by In2 Homewares to find their impressive selection of soup bowls. They have a style and colour for every occasion!