York Street Carpark
The York Street carpark has 75 spaces and two hours free parking on all days.
Rooftop Carpark (entry via Coventry Street)
The Coventry Street rooftop carpark has 270 spaces. Six are designated accessible spaces with lift access directly from the carpark to the Centre Aisle of the Market. (Lift access is only available during Market opening hours). There are two EV charging stations available on the lower level next to the stairs.
The rooftop carpark is open from 5am - 10.30pm daily and parking rates are per day.
Click here to read rooftop carpark terms and conditions.
Rooftop Carpark Rates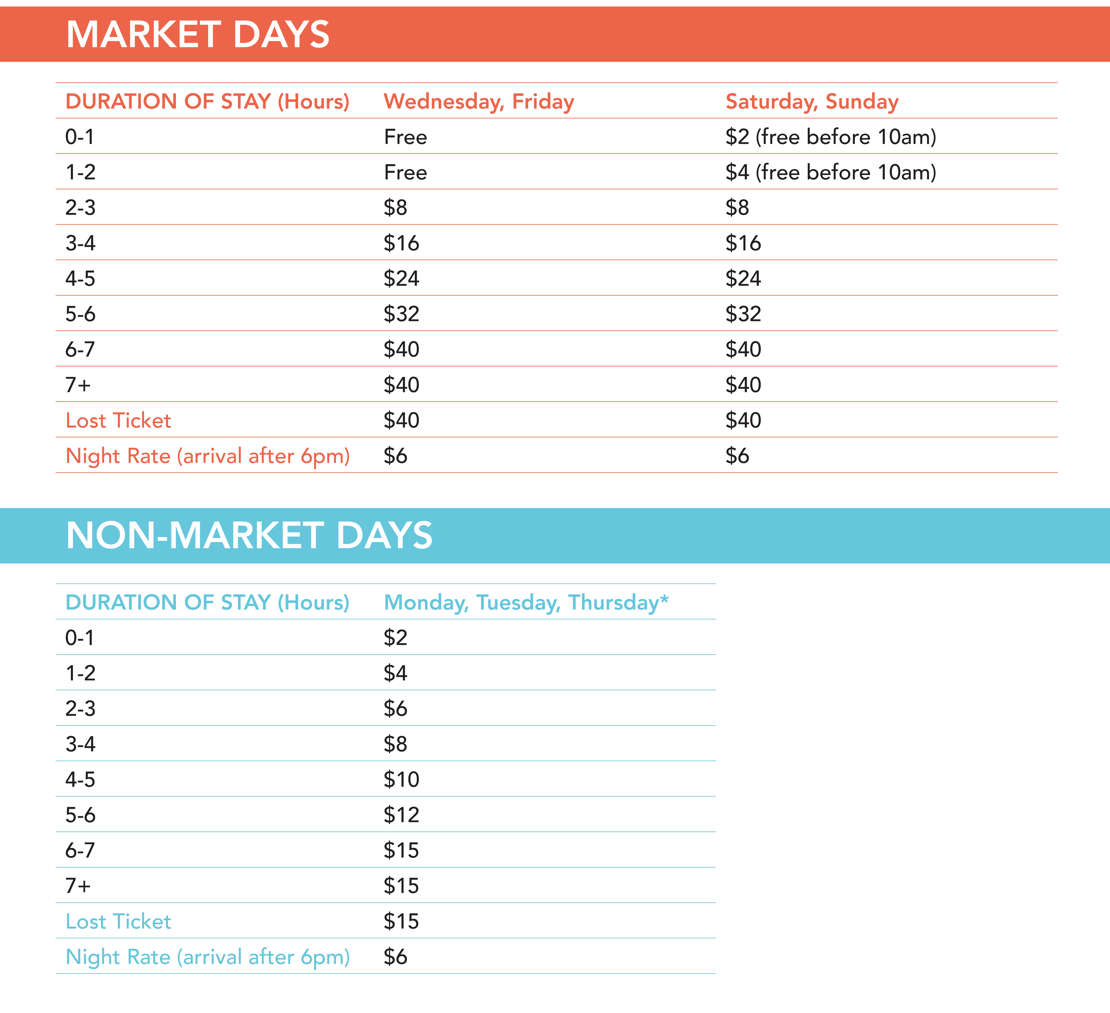 Please note that a change to rooftop parking fees came into effect on 8 July 2022. Click here for details.
Please note:
*If the Market is open for an extra trading day (i.e. Monday, Tuesday, Thursday), the Market Day carpark rates will apply. Signage will indicate this at the carpark entry.
Early bird special applies to vehicles arriving before 10am on weekends (Saturday, Sunday). For example, if you arrive at 10am on Saturday, you will have two hours free parking until 12pm.
If the Market is closed on a public holiday, the rooftop carpark will not be open.
Charges apply for vehicles left overnight. The carpark closes at 10.30pm and fees payable will be worked out based on day of week and duration of stay.
Accessible Parking
Accessible parking bays are located in the following locations around the Market:
Six (6) in the Rooftop Carpark
Four (4) along York Street
Two (2) along Coventry Street
Three (3) in the York Street Carpark