Environmental Sustainability
At South Melbourne Market, sustainability is something we are passionate about and we're striving to reduce our environmental footprint and create a sustainable Market for future generations to enjoy.
South Melbourne Market's 2023-27 Environmental Sustainability Strategy 
South Melbourne Market has made significant changes to reduce the environmental impact of our operation over the years, including the implementation of recycling initiatives and partnerships to reduce our contribution to landfill, the installation of solar panels and electric vehicle charging stations and the ban on plastic shopping bags and plastic straws before the Government mandates. To continue being a leader in environmental sustainability, we are proud to share our 2023-27 Environmental Sustainability Strategy, the first strategy of its kind for the business which will set us on the path to achieve the best environmental outcomes for our traders, shoppers and local community, both now and into the future.
The strategy identifies 40 actions that outline how the Market will respond to three priority areas, being to wipe out waste, transition towards a zero-carbon operation and to reduce water usage and impact on waterways.
Our Mission
We're leading a transformation of the environmental impact of your Market; for our traders, our shoppers, our community, our planet. The Market has committed to:
Wipe out waste 
We will phase out avoidable and problematic single-use plastics for takeaway food and onsite consumer packaging.
We will embed a circular economy approach to reduce our overall waste production and to effectively recover and reuse materials.  
We will reduce the environmental impact of stall fit-out and asset upgrade through asset retention, efficient design and responsible sourcing that optimises the use of recycled and reused materials.
Transition towards a zero-carbon operation 
We will reduce electricity use, increase energy efficiency across the Market and achieve site-wide renewable electricity use.  
We will transition away from gas for Market operations and reduce gas use in Market tenancies.  
We will promote sustainable transport options as the primary way to access the Market.
Reducing our water use  
We will reduce potable water consumption in Market operations and tenancies.  
We will reduce the impact of Market operations on waterways.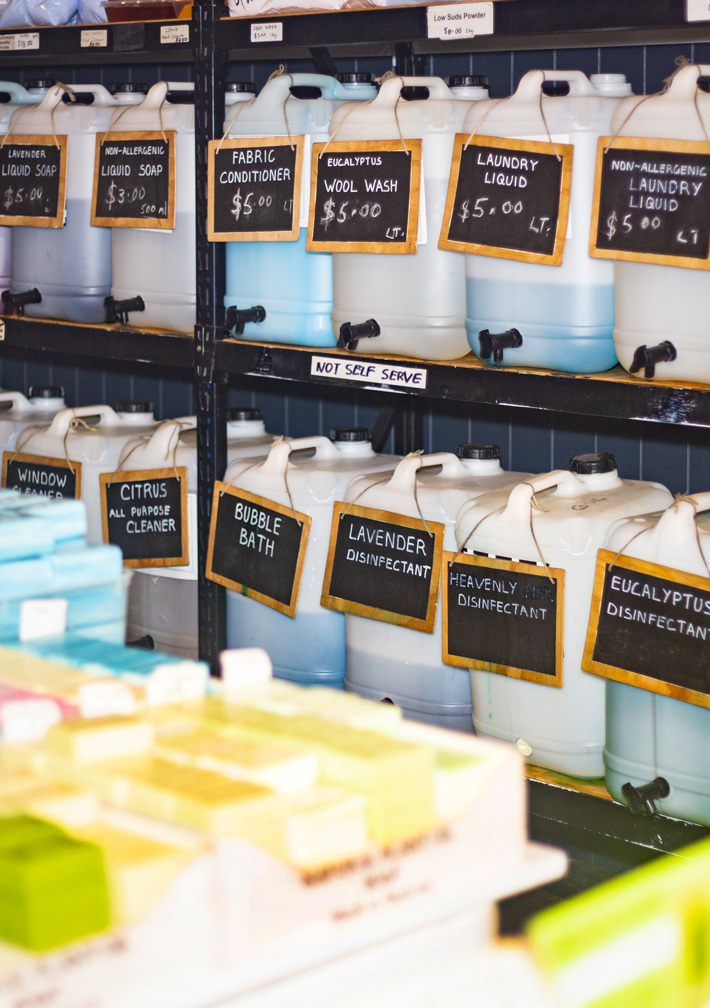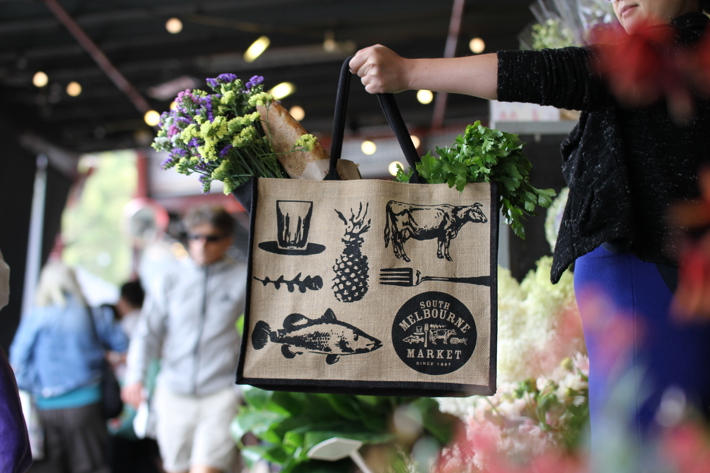 Helping our shoppers buy better  
We recognise that the goods sold at the Market have an environmental impact and if we want to really make a difference, we need to buy better. We will work towards curating a Market that champions sustainable and ethical businesses and encourage all traders to introduce responsibly sourced products. 
South Melbourne Market today
The Market has already made significant changes to reduce the environmental impact of our operation. The report card below details some of our key achievements and opportunities we need to address to continue to be leaders in environmental sustainability.
Since 2016 the Market has:
Recovered over 191 tonnes of oyster, mussel and scallop shells to rebuild the reefs in Port Phillip Bay as part of the Market's Shuck Don't Chuck program in partnership with The Nature Conservancy.
Generated 771,672 kWh of solar power avoiding 900 C02-e in carbon emissions.
Banned the use of all plastic shopping bags and plastic straws.
Installed additional bike racks to make sustainable transport easier options.
Diverted 150,000 coffee cups from landfill in partnership with Simply Cups.
Received awards from LGPro, IPAA and the Australian Organics Recycling Association for our waste management programs.
Installed two free, public electric vehicle chargers in our rooftop carpark.
Introduced a Gaia machine that allowed us to recover food waste that was previously going to landfill. We turned 1,164 tonnes of waste into SoilFood, a nutrient dense fertiliser used by farmers and our local community.
What we will achieve in 2023 
Single-use plastics ban: From 1 July 2023, the Market will ban single-use plastic produce bags and net bags for fruit, vegetables and dry goods. Click here to read more.
Early Adopter Sustainability Grant program: Grants have been awarded to Market traders who are committed to making a sustainable transformation in their businesses. Click here to read more.
Improved waste streaming: We will install more bins for our customers, including additional organic, recycling and shell bins throughout the Market.  
Waste-free events: We are developing a new event and activation policy which will eliminate avoidable single-use items and see an increase in the use of reusables.
Improved food rescue program: We will increase the volume of food donated to food rescue programs.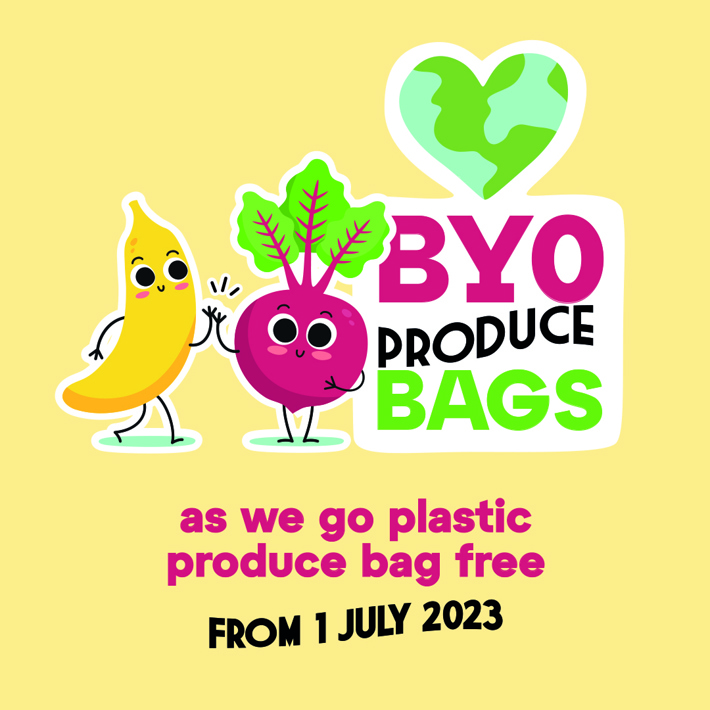 What we've already achieved 
Shuck Don't Chuck 
Oyster, mussel and scallop shells are recycled in partnership with The Nature Conservancy. Shells are collected from the Market, cured and then used in reef restoration projects in Port Phillip Bay. In 2022, the Market collected over 45 tonnes of shells for the program.
You can help us by putting your shells into our dedicated shell bins and making sure no other plastic or other contaminants go into these bins. Click here to read more about the project and watch the video to learn more. 
Renewable energy  
100% of the Market's electricity is generated from renewable sources. The Market has a 234kW PV solar panel system installed on the carpark's roof, generating approximately 33% of the Market's electricity.  
Rainwater use 
The Market has a 500,000 litre rainwater tank in the York Street carpark that collects water from the rooftop. The water is solar-treated and used for wash-down applications by our florists and to flush the toilets. 
EV chargers 
There are 2 electric vehicle (EV) charging stations available in the rooftop carpark and are free of charge to EV drivers.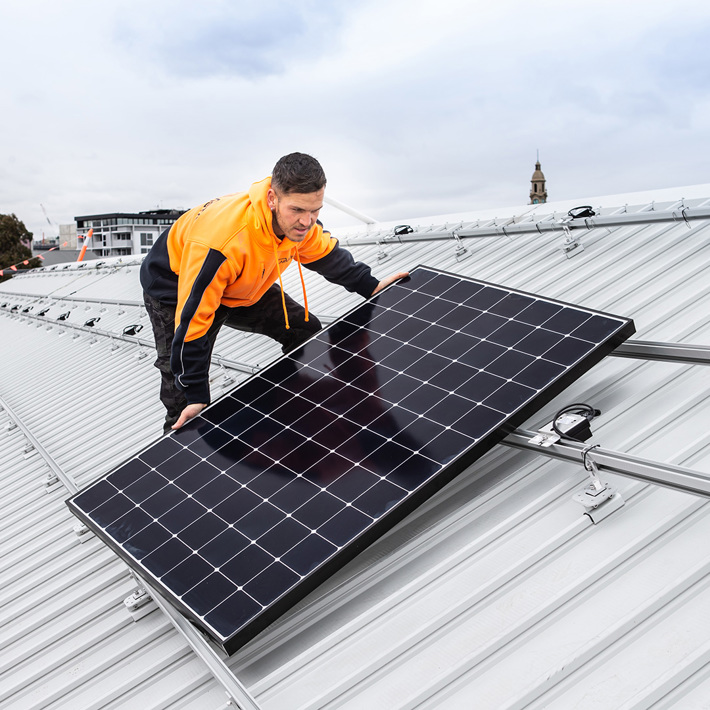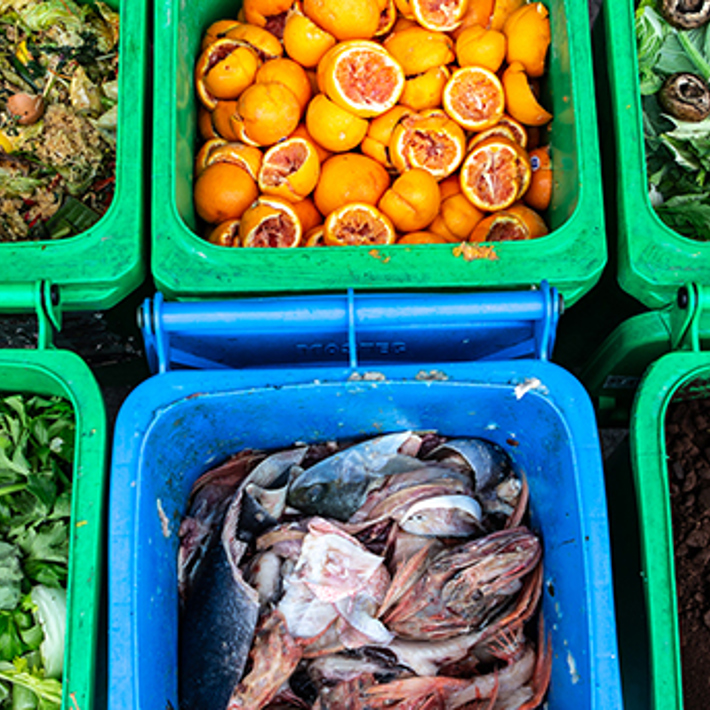 Resource Recovery  
The Market has implemented a range of initiatives to minimise our contribution to landfill. These include:
The Market's organic waste - including fruit and vegetable scraps, coffee grounds and food waste from our cafes and restaurants – is turned high-grade compost that is used in broadacre farms, parks and gardens across Victoria.
Meat and fish offal is converted into blood and bone fertiliser. 
The oil from Market food stalls and restaurants gets turned into biodiesel. 
The Market has partnered with Simply Cups, Australia's first takeaway coffee cup recycling program. New technology allows the plastic liner to be separated from the paper cup, allowing these two materials to be recycled and upcycled into products such as seating, kerbing and car stops.
The Market's waxed cardboard is recycled into briquettes that burn more cleanly than conventional firelighters.