We are often on the lookout for new talent or ideas to ensure a visit to the Market is full of surprise, moments and wonder for all, whether it be a new mural, community engagement activity, live music, artwork or a roving performance.
If you've got some creative ideas or are interested in contributing to our Market, please submit an Expression of Interest below.
Market Update 2021: COVID-19
The market has reopened the busking program in a limited capacity to past permit holders. There are two spaces open:
Cecil St outside The Village Juicery
Coventry St outside the Nutshoppe.
To book a place, please register your name at the market office in the centre aisle when you arrive, or call 03 9209 6295 and select a one-hour time slot during market hours on Wednesdays, Fridays, Saturdays and or Sundays.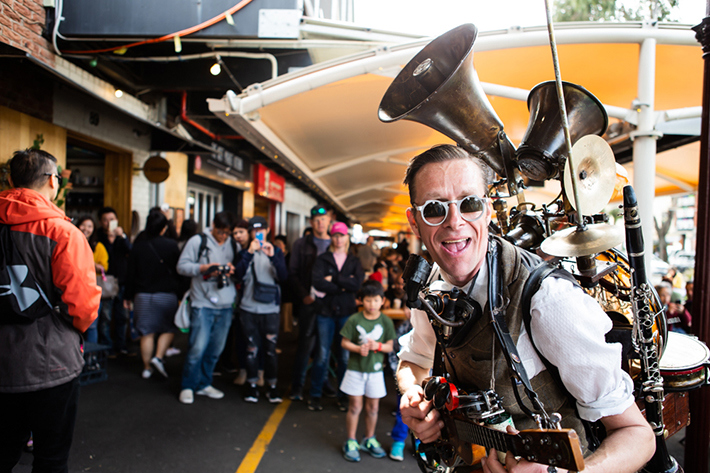 Please note: the Market is not currently issuing new busking permits at this time, however as regulations change we will review this process.
June 2019 permits extended until 28 February
July 2019 permits extended until 31 March
August 2019 permits extended until 30 April
September 2019 permits extended until 31 May
October 2019 permits extended until 30 June
November 2019 permits extended until 31 July
December 2019 permits extended until 31 August
January 2020 permits extended until 30 September
February 2020 permits extended until 31 October
March 2020 permits extended until 30 November