Market Tours
Since 1867, South Melbourne Market has been a treasured inner city landmark and a favourite amongst locals and visitors. It's a unique experience – a melting pot of real food, entertainment, creativity and culture.
Discover all of this with a guided tour where you'll sample the delights, meet specialist traders and have a Market adventure that is unrivalled and unforgettable.
Date: The second Saturday of the month. 
Time: 9.30 to 10.30 am
Cost: $25 includes food samples and a Market bag
Private Tours
On Market days we can conduct tours for groups of 10 to 12 people.
Cost: $25 includes food samples and a Market bag
Duration: 1 hour
For booking enquiries email: erin.quin@portphillip.vic.gov.au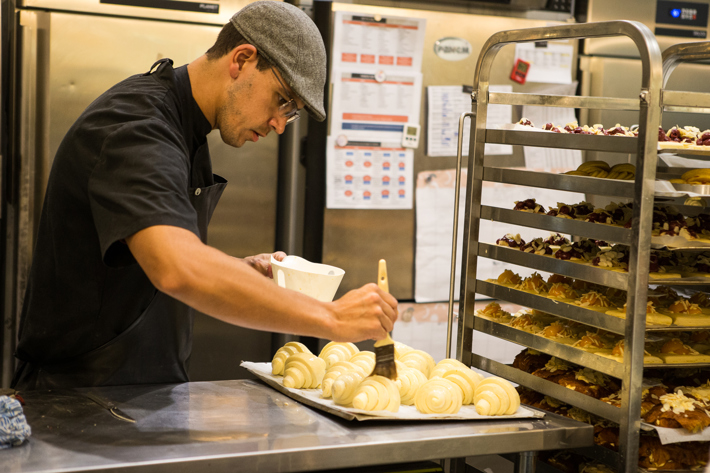 School Tours
Secondary School Guided Tours
South Melbourne Market guided school tours are a fun, engaging way to help students gain information and develop understanding about sustainable food systems, environmental sustainability in practice and a range of other Victorian curriculum assessment criteria.
Group size: Tours are available for groups of up to 24 students.
Length: 1.5 hours. We can modify the content to provide a shorter tour if required.
Availability: Tours are available on Wednesdays between 9am – 12pm and 2pm – 4pm
Cost: $19 per student. This is inclusive of all tastings and a Market tea towel.
Primary School Discovery Tours
On our school-led discovery tours students will explore the Market with the assistance of a teacher or helper.
Each student is provided with a question sheet and working in small groups (6-10) will use the Market map and trader guide to help them find stalls and answer the questions.
Each teacher/helper is provided with a guide which contains answers to the questions, locations, further information, and leading questions to assist the students with the answers if required.
Market discovery tour information pack
Cost: School-led tours are free. As only one school group can undertake the tour at a time, bookings are essential.
Group size: We can accept group sizes of up to 80 students (working in groups of up to 10).
Length: Allow 1.5 hours for the tour. Students who finish early may use this time to do further exploration of the Market.
Availability: Timeslots are available on Wednesdays and Fridays between 9am – 12pm and 2pm – 4pm
To book email erin.quin@portphillip.vic.gov.au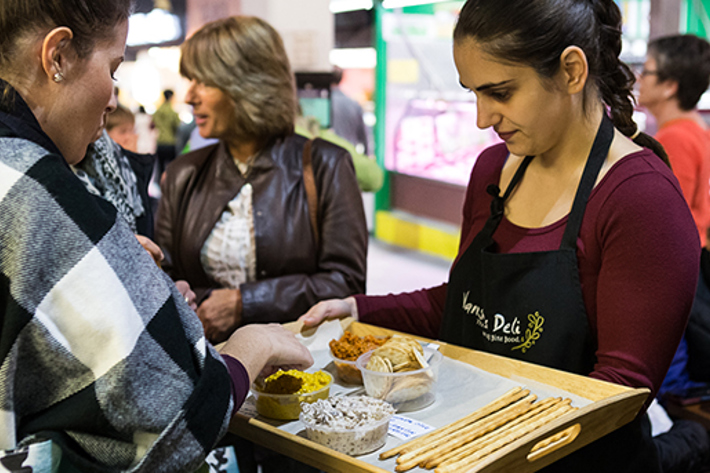 Testimonials
"Best tour ever with a very friendly and knowledgeable guide. The food was amazing and the stallholders friendly and know their product. Definitely coming back!"
- Leanne and Melva

"Thank you for all you did to help me arrange this morning's tour. All my friends were absolutely delighted... Huge thanks to the tour guide for a wonderfully engaging manner and providing us with all sorts of facts, historical information, cooking tips and stories. We all left planning our next visit!"
- Denise