Unveiling the Timeless Elegance: Novus Tweed's Recycled Harris Tweed Garments
Published 5 July 2023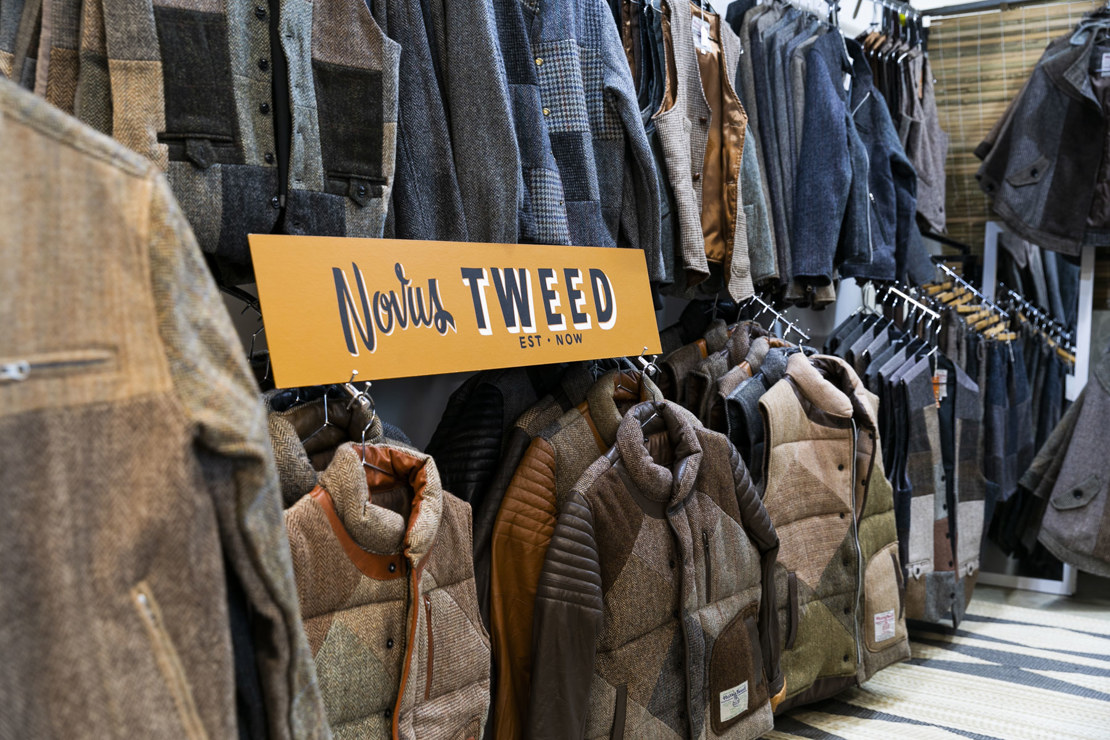 Step into the world of Novus Tweed, where fashion meets sustainability and heritage intertwines with modern style.
Their garments are not just a reflection of timeless elegance, but also a tribute to the iconic brand of handwoven tweed cloth – Harris Tweed. Handcrafted from original Harris Tweed wool patches they upcycle from old coats, their collection showcases the rich history and enduring allure of this remarkable fabric.
Originating from the picturesque islands of the Outer Hebrides in Scotland, Harris Tweed is an emblem of quality and craftsmanship. For centuries, skilled artisans in the region have woven this tweed using traditional methods, creating a cloth renowned for its durability and distinctive character. Novus Tweed proudly carries on this tradition by repurposing and transforming Harris Tweed into garments that exude both style and sustainability.
Novus Tweed believes in responsible fashion and showcases their commitment through the utilization by giving new life to this time-honored fabric, which in turn, contribute to reducing environmental impact. Each garment carries a story within its threads and is meticulously dry cleaned, reworked, and reborn as beautifully designed pieces including both male and female coats, puffer vests, jackets, capes, hats and bags. 

Harris Tweed is not only a fashion statement but also a functional choice known for its exceptional warmth. Novus Tweed's garments provide the utmost comfort in cold climates. As winter sets in, individuals can envelop themselves in the cozy embrace of their handcrafted creations. Each piece is a testament to the wool's insulating properties, allowing wearers to face chilly Melbourne temperatures with both style and comfort.
You'll find Novus Tweed in Aisle G.