Partnership
Christmas
Community
Traders
SO:ME Space presents Craft Victoria
Published 17 November 2021

Featuring six local creators from 1 to 5 December
South Melbourne Market is passionate about supporting emerging, creative small businesses, and this December will welcome Craft Victoria as they takeover the Market's incubator precinct, SO:ME Space.
From 1 - 5 December, find six local creators showcasing their wares, just in time for Christmas. These individuals have been hand-selected by Craft Victoria to pop-up at the Market based on incredible talents and dedication to their craft.
Craft Victoria is dedicated to supporting the production and presentation of craft and design. They champion makers from around Victoria, Australia and beyond, via exhibitions that combine mastery of materials with innovative techniques and big ideas and a rich program of festivals, talks, and community events. Their mission is driven by a strong sense of history: the practice of crafting, as old as human nature itself, endlessly reimagined in the hands and minds of makers.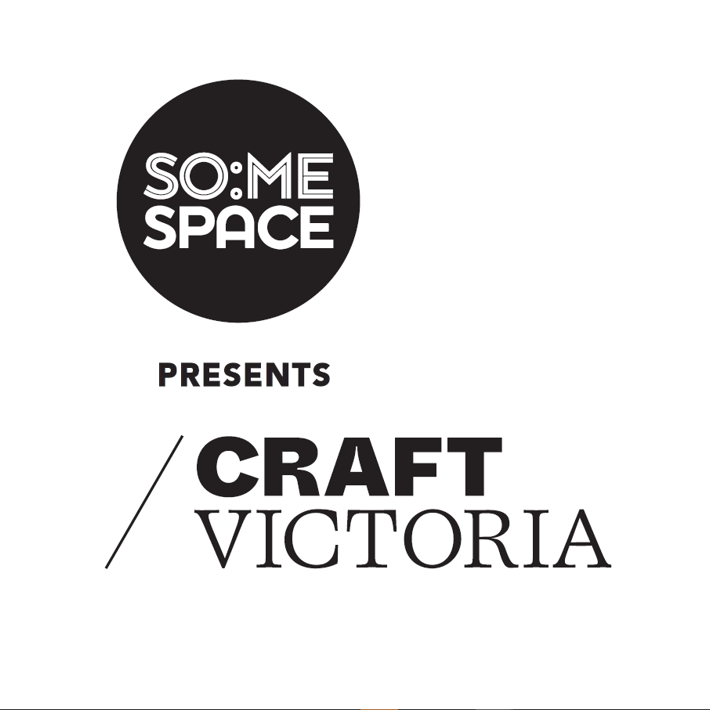 "Craft Victoria is excited for this special collaboration with the iconic South Melbourne Market. Markets are a crucial and unique space for makers to gain hands on retail experience, come face to face with their customers and take their small business to the next level. We encourage the community to take this opportunity to support local and discover Victoria's newest artisans" – Eliza Tiernan, Curatorial and Programs Manager, Craft Victoria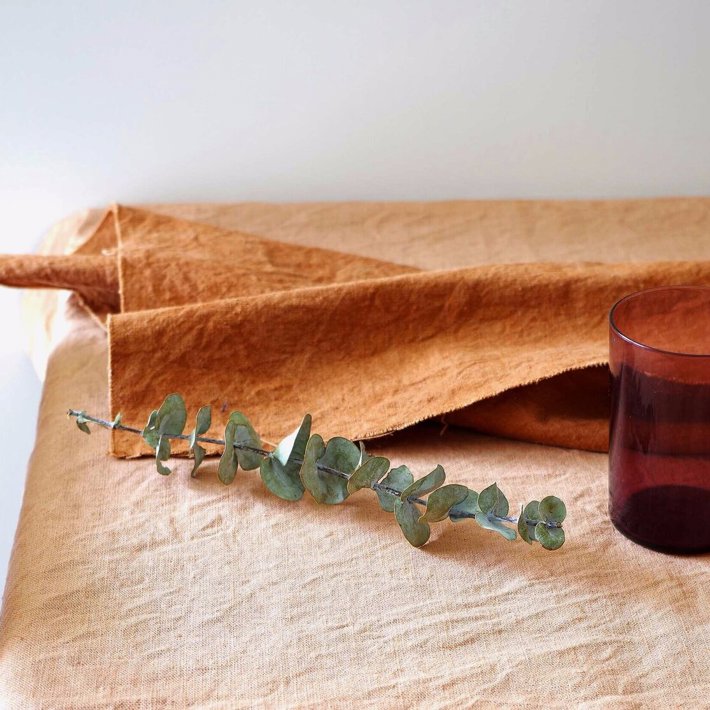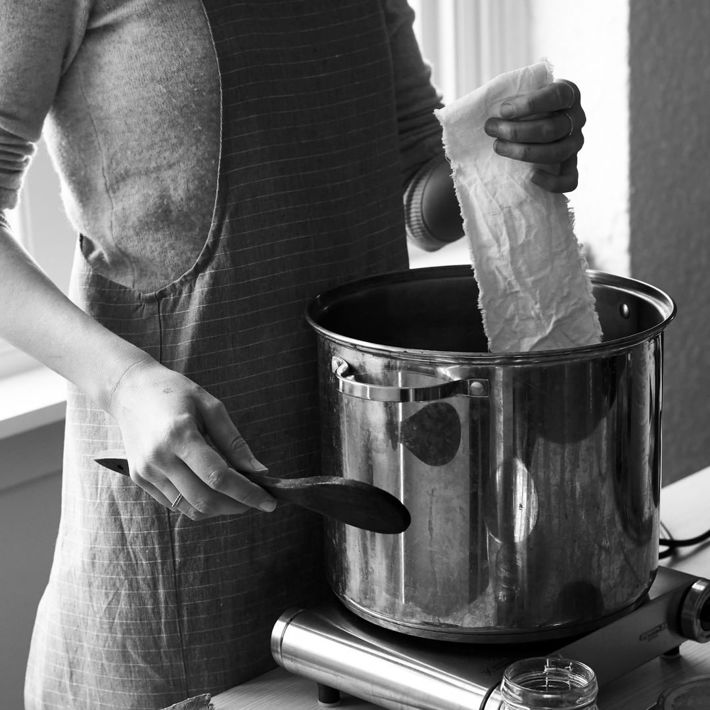 Alicia Aulsebrook of Earth Colour 
Earth Colour is a home textile brand founded by Costume Art Finisher Alicia Aulsebrook. With a focus on sustainability, each piece is naturally dyed and sewn by hand in Melbourne. Hemp and organic cotton is combined with fabric dying techniques used traditionally by cultures around the world for thousands of years to create beautifully tactile fabrics. This process creates earthy tones with subtle natural variations making each set unique and bearing the traces of the hand that made them.
Using a combination of local ingredients such as Eucalyptus bark, locally sourced flowers, Tasmanian Blackwood wood shavings as well Japanese mud dyes, fabrics are brought to life with vivid colour that is distinctly Australian in its palette. Products include table runners, tea towels, placemats, tote bags, apron and coasters.
Instagram: @_earth_colour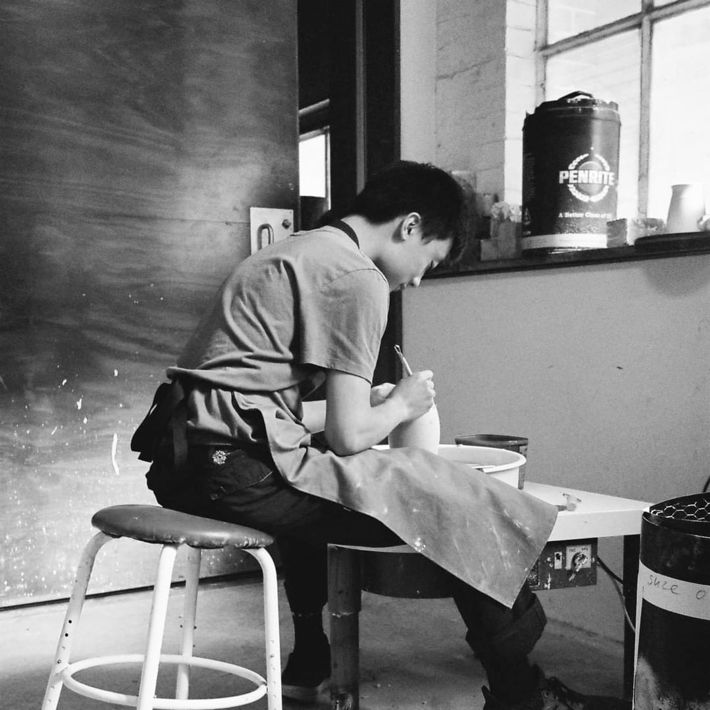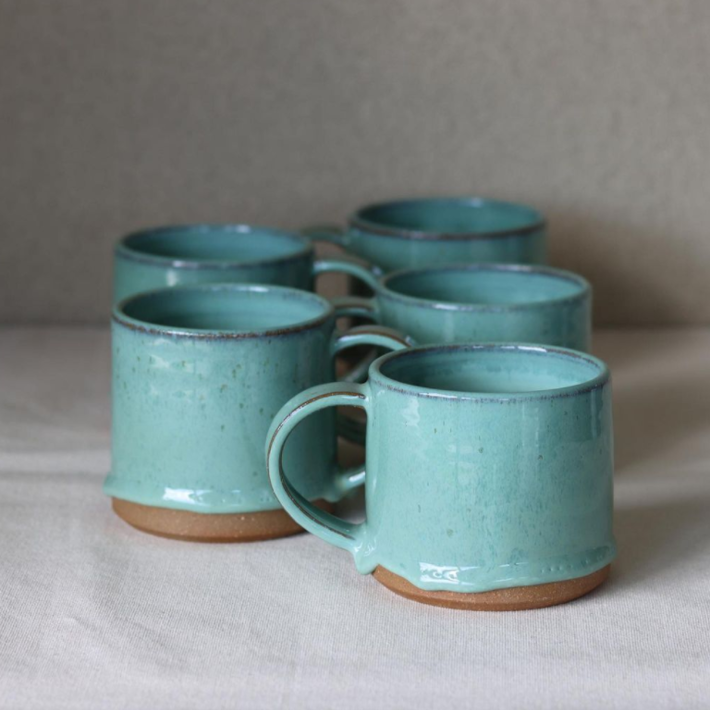 Angelo Ooi of Ange Ceramics

Angelo Ooi is a self-taught potter and artist working from his studio based in Melbourne. He primarily makes functional ware on the potter's wheel in addition to the occasional slip cast and hand built piece. Inspired by his Australian and Malaysian-Chinese background, his forms are elegantly refined. His work reflects the humble nature of ceramics, the care and attention required throughout each step of the process, both qualities which make the work unique and individual. His interest about the technical aspects of ceramics informs his practice, in particular his passion for glazes.

Instagram: @ange_ceramics
Clancy Moore of Quailwood Designs 
Clancy is a self-taught woodworker, handcrafting fine wooden homewares, functional art and large custom furniture pieces. Quailwood Designs has been operating for three years and works largely with recycled timber, with stories and history of wood central to the brand's creative principles. Clancy's style encompasses traditional Japanese joinery, with modern mid-century influences. 
Instagram: @quailwooddesigns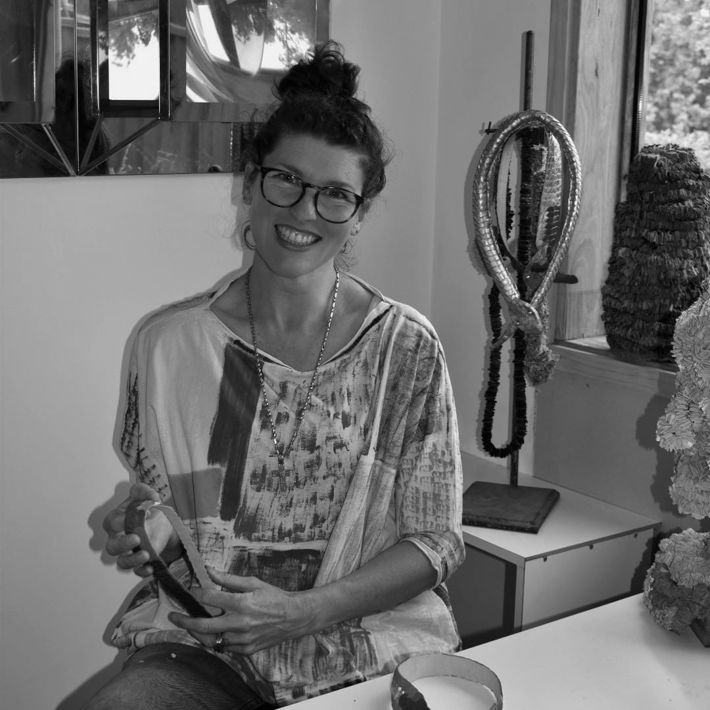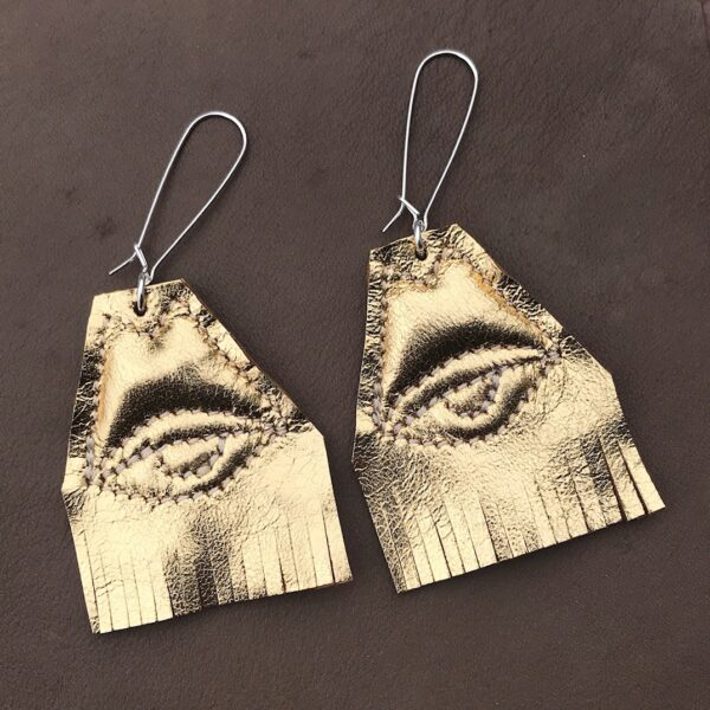 Selby Ginn of SelbyxSelby 
SELBYXSELBY is a namesake label created by Selby Ginn. SELBYXSELBY has been created to bridge the gap between her more formal sculptural practice and her need to design and make leather accessories. Ginn has been exploring leather and its abilities since 2002.
Ginn is literally collaborating with herself when she is in her studio making accessories, the name SELBYXSELBY is a way of making sense of her two creative practices. Ginn is a Gemini, when she was out running one morning she realised her stumbling block hence SELBYXSELBY.
Instagram: @selbyxselby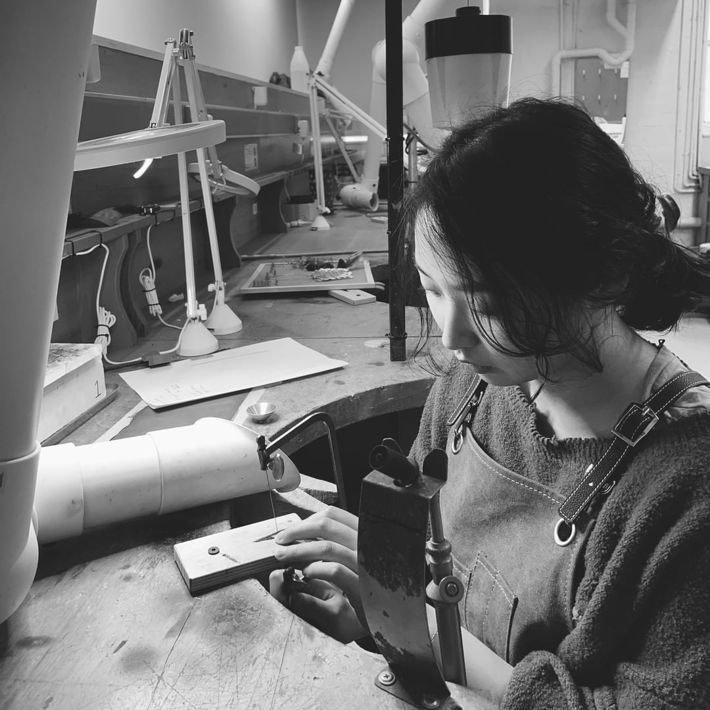 Zipei Summer Huang of ZIPEI 
ZIPEI was founded in 2019 by Zipei Summer Huang, who is a jewellery designer, silversmith and contemporary artist based in Melbourne. With an emphasis on sculptural quality, ZIPEI's mission is to transform the poetic hardness and tenderness of everyday life into wearable forms.
Zipei likes things that are ambiguous. Is it a piece of jewellery, or a small sculpture? Is this for women or for men to wear? Is this material soft or hard? Through making, conflicts and contradictions make peace with each other.
Instagram: @zipei_melbourne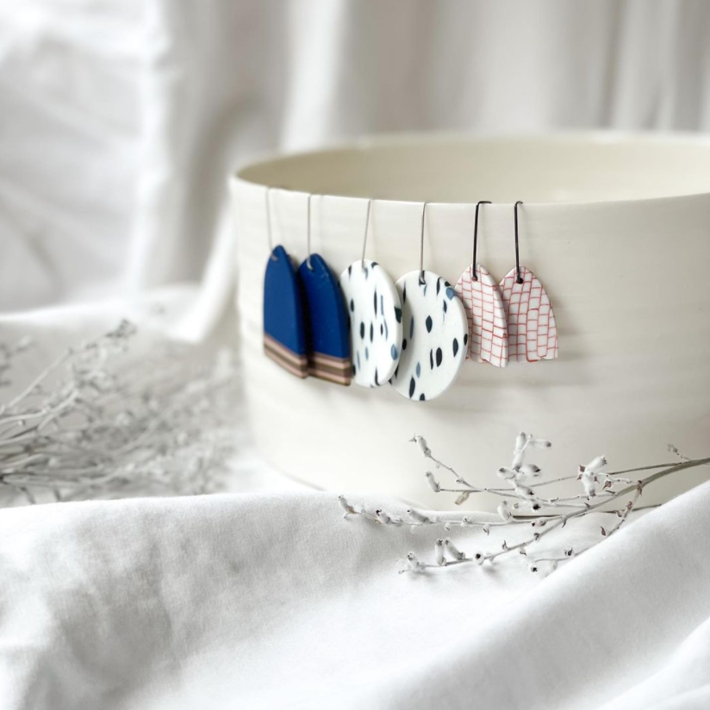 Froni Binns of Froni Binns
Froni produces porcelain jewellery in her home studio in central Victoria. Working with stained porcelain, Froni uses the Nerikomi technique of layering and building solid blocks of coloured porcelain. Inspired by geometric abstraction, coloured clay is her way of working directly with tantalising solid 'pure' colour. Her pieces are unglazed to allow the unique visual and tactile properties of the coloured porcelain to remain.
Froni studied at the Australian National University, majoring in Graphic Investigation, with honours in Glass (1995). She has also undertaken studies in product design, ceramics and jewellery making. She later trained (BA Honours Monash University) in Social Work. In 2022 Froni will be studying the Certificate II Engineering (Jewellery) at Melbourne Polytechnic to strengthen her metal working and jewellery fabrication skills and knowledge.
Instagram: @fronibinns