The health and safety of our traders, workers and customers is South Melbourne Market's top priority.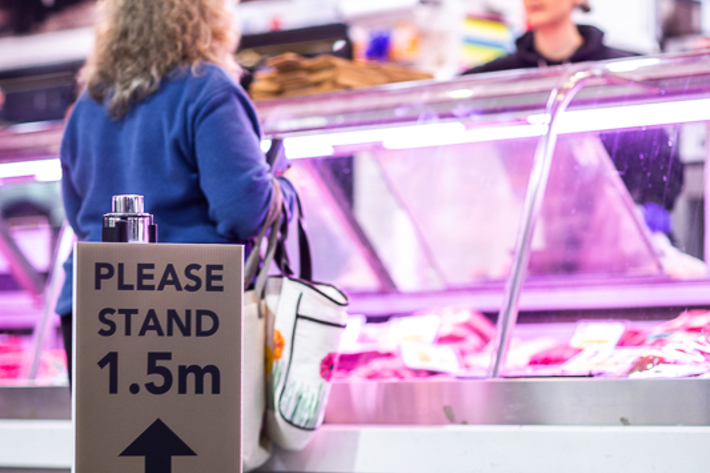 Visitor requirements
Face masks are required to be worn by every person aged 8 years and over (unless an exemption applies).
QR codes are displayed at all entrances to the Market, as well as every individual stall entry. Please do the right thing and check in using your phone when visiting the Market and individual Market stalls. If you are unable to check in using your phone or do not have a phone, please visit the Market Office located in Centre Aisle to record your details.
Vaccination Requirements
In line with the State Government's COVIDSafe Statewide Settings, the following vaccination requirements are in place at the Market:
Restaurants and cafes: Patrons must be fully vaccinated and show proof of vaccination to dine in at the Market's restaurants and cafes. Note that this does not apply to patrons purchasing takeaway.
Hairdressers and beauty services: Patrons must be fully vaccinated and show proof of vaccination to visit the Market's hairdresser, barber, massage providers and beauty service providers.
For more details regarding vaccination requirements, visit coronavirus.vic.gov.au/how-we-live
Safety measures
Increased hospital-grade cleaning and sanitation, with a focus on facilities, common areas and touchpoints such as handrails, door handles and buttons.
Floor markers and signage is in place to assist with queuing and to remind both workers and customers of physical distancing requirements.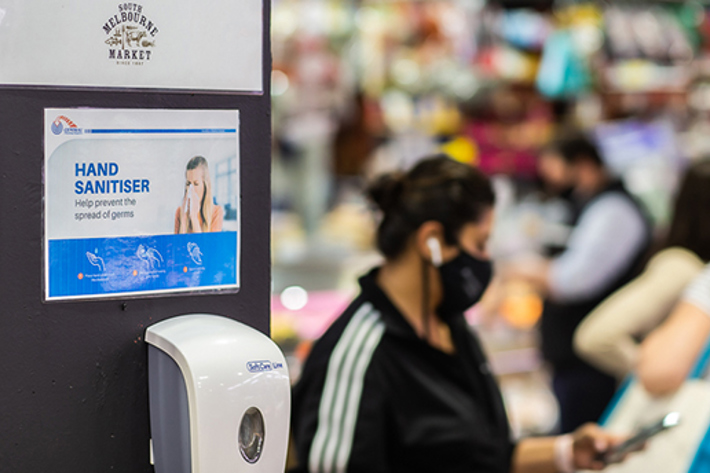 Shopping tips
Please practice personal hygiene and utilise the complimentary hand sanitiser available
Please only touch produce you are going to purchase
Please pack your own reusable bags where possible
Don't come to the Market if you have any symptoms or are awaiting test results. If you can't make it to the Market you can shop online with SMM Direct and have goods delivered to your home.