Shuck Don't Chuck
Published 19 February 2020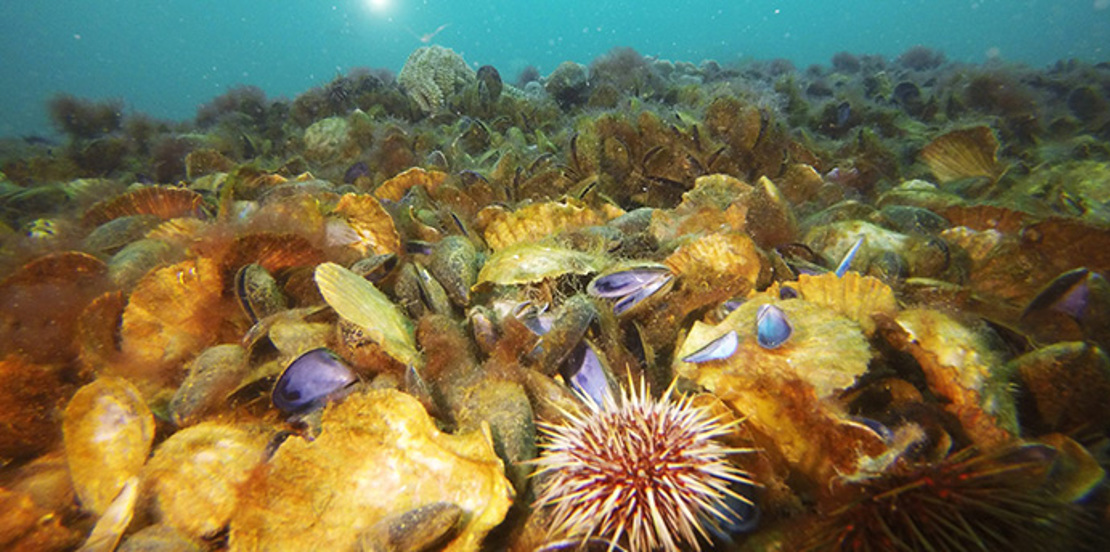 We're recycling our mussel, oyster and scallop shells!
Since 2017, South Melbourne Market has partnered with The Nature Conservancy on a shell recycling project to aid in rebuilding the lost shellfish reefs of Port Phillip Bay.
To date, the Market is the biggest contributor to the program in Victoria, and The Nature Conservancy has restored over 2.5 hectares of shellfish reefs - that's the equivalent to the size of the MCG!
Once upon a time, our beautiful Bay was full of shellfish reefs. Today, as a consequence of past overfishing, poor water quality and increased sediments, the shellfish ecosystems that were previously thought to occupy up to half of Port Phillip Bay's seafloor are now considered an 'ecologically collapsed' ecosystem.
In an effort to restore some of these precious ecosystems, The Nature Conservancy collects oyster, scallop and mussel shells from our seafood traders, restaurants and the Port Phillip Mussel & Jazz Festival, and uses them in an innovative project to re-establish mussel and oyster reefs at Wilson Spit Reef (Geelong Arm) and Margaret's Reef (Hobsons Bay).
How does it work?
Market customers and stallholders dispose of mollusc shells in our dedicated black bins onsite, which are collected weekly by the Geelong Disabled People's Industries. Shells are then taken to a site on the Bellarine Peninsula where they are left to cure through sun and wind exposure for six months to ensure there are no diseases or pathogens.
Once cured, they are then mixed with limestone rubble and spread across the sea floor at two sites in the bay. Hatchery reared juvenile Australian flat oysters (Ostrea angasi) and blue mussels (Mytilus edulis galloprovincialis) are then spread over the shells so that new reefs can form.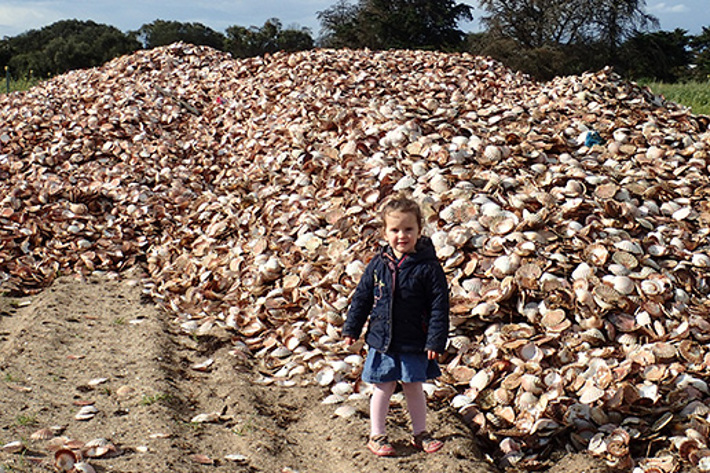 Shell recycling provides a sustainable way for the Market to deal with shellfish waste while decreasing landfill, and it's another way the Market is helping to protect our planet.
You can help us by putting your shells into the correct bins and making sure no other plastic or other contaminants go into these bins.
The Nature Conservancy was the winner of the Premier's Sustainability Award 2017.