Father's Day Gift Guide
Published 17 August 2021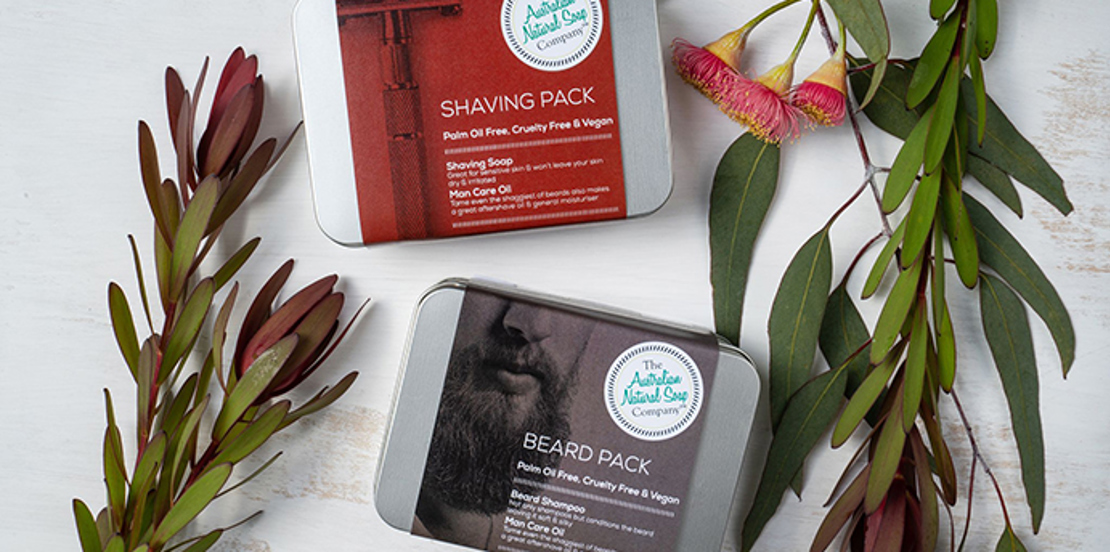 Flavour, fragrance, fiction and fertiliser for fathers!
Finding it hard to think of a gift for your Dad? Never fear, we have done all the fossicking around for you so you can find a fabulous gift at the Market.
Or if you're thinking of spoiling Dad with a scrumptious brunch, lunch or dinner we have some sensational restaurants with diverse influences and menus that are perfect for the day, whether you choose to dine-in, takeaway or get delivered to your home.
For the Feed
Our Cecil Street restaurant precinct is the perfect destination for a delicious Father's Day lunch or dinner. Our restaurants all offer takeaway and delivery services should you not be able to dine-in on the day.
Bambu - exquisite hawker-style Asian plates designed to take guests on a modern journey through South East Asia.
Claypots Evening Star - grab a stool and enjoy the aroma of freshly cooked seafood paired with delicious wine.
Koy Turkish Restaurant - find meze sharing plates, traditional Turkish breakfasts and delectable desserts, plus freshly cooked gozleme on the street outside.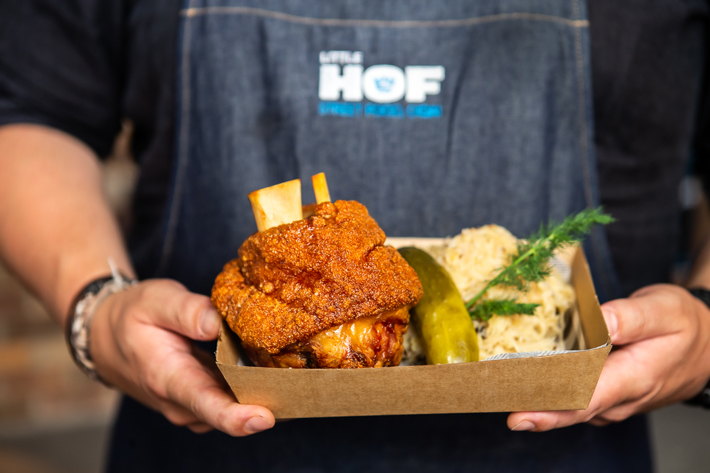 Marko - a plant-based menu in a diner setting with an extensive range of burgers, pitas and bowls, plus delicious cockatils.
Simply Spanish - enjoy delightful tapas and fine wine, or try more substantial Spanish dishes with homemade sangria. 
Little Hof - have a cook at home set for $32 with Pork knuckle, Sauerkraut, mustard and gherkin.
La Central (Coventry St) have take away hampers for Dad with Spanish chocolate, cheese, beer, vermouth, olive oil, almonds and ham.
The South Melbourne Market Grocer (Coventry Street) say spice up Dad' Day with a Hot Sauce!  Huge Variety of chose from.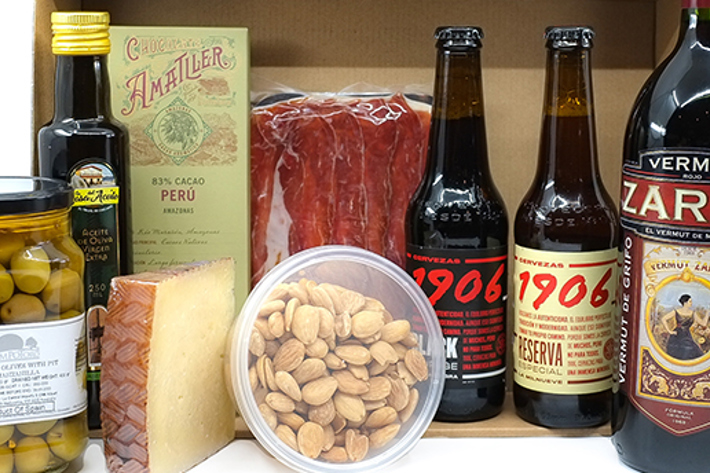 For the Body
LJ Fashion Wear (Centre Aisle) specialises in men's casual and fashion clothing and an alteration service. Shop online at LJ Fashion Wear.
Max's Manchester (Aisle G) have AFL football team towels for footy fans.
Robbro Menswear (West Aisle) stock underwear, merino knitwear, pyjamas, thermals, socks, track pants and t-shirts.
Tri Colour Federation (Aisle G) have a range of Melbourne-made, eco-friendly jeans (pictured), shorts, bags, caps and bandannas available to shop online via SMM Direct (same-day, Melbourne delivery) or the Tri Colour Federation website (Australia-wide shipping).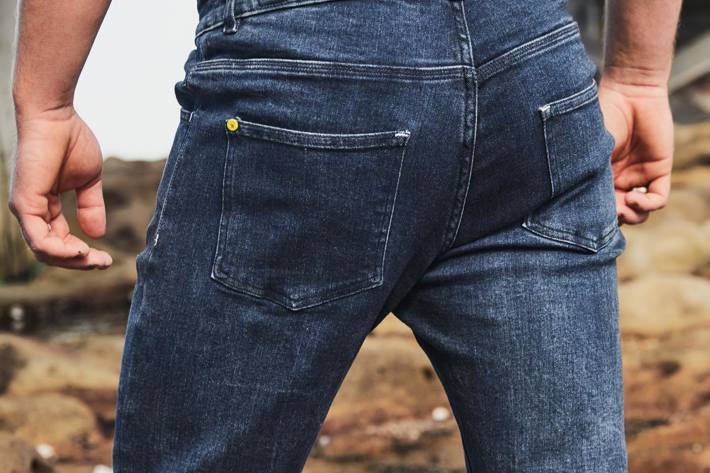 For the Face
Australian Natural Soap Company (Aisle B) has a Beard Gift Pack and a Shaving Gift Pack with shampoo and aftershave oil for $34.95. All products are vegan, cruelty and palm oil-free. Available to shop online via SMM Direct (same-day, Melbourne delivery) or the ANSC website (Australia-wide shipping).
Coconut Revolution (Aisle D) can give Dad that holiday feeling with the smell of coconuts from their Cleansing Gel $39.95 or coconut body wash $24.95. Available to shop online via SMM Direct (same-day, Melbourne delivery) or the Coconut Revolution website (Australia-wide shipping).
Hemp Shop Melbourne (West Aisle) sells hemp skincare, hemp seeds, hemp seed oil (hemp oil) and hemp protein. Available in-store or shop online via the Melbourne Hemp website.
For the Feet
GMA Sheepskin (Aisle G) have long, short and ¾ length boots, kangaroo slippers and moccasins in a myriad of colours. 
The Sock Shop (Aisle B) a colourful and abundant array of Australian-made socks.
The SuperCool (SO:ME Space) have some bright, cool socks for Dad's that are Made in Melbourne! $18 each 
Yodgee Footwear (Aisle B) have Birkenstock, Blundstone, RM Williams, Dr Martens, Fit Flop, Merrell, Miz Mooz, Naot, Aigle Gumboots and Aigle Clothing. Shop in-store or online at the Yodgee Footwear website.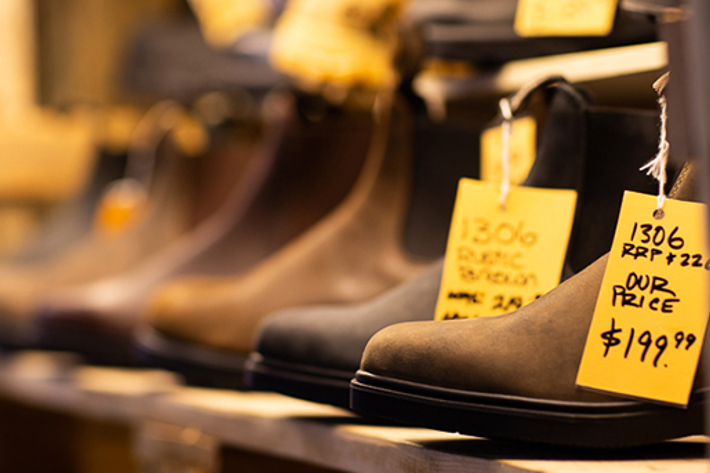 For the Fitness
Dr Shen, William's Professional Massage (Aisle E) and Kelly's Massage (West Aisle) have gift vouchers for their wide range of massages services in-store.
Luna & Soul (SO:ME Space) have eco-friendly cork and rubber yoga mats plus active wear for the MAMAL Dad. Shop in-store or online at the Luna & Soul website.
Spin (SO:ME Space) have scooters, skateboards, bikes and blades. Training bikes, full bikes, pedal flows, quad skates and wagons. Safety gear and fun accessories too!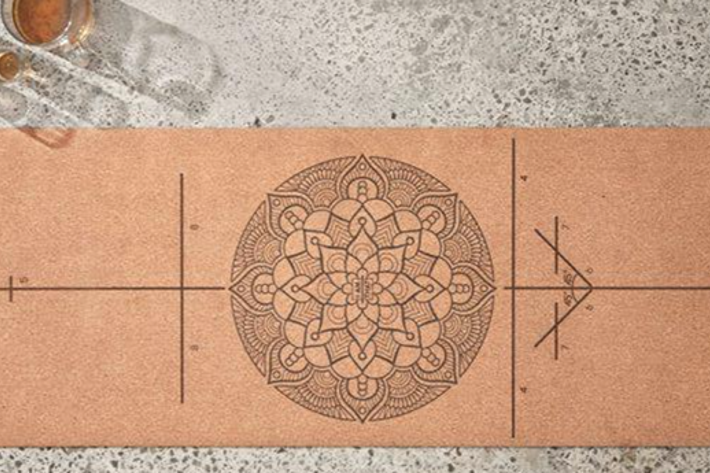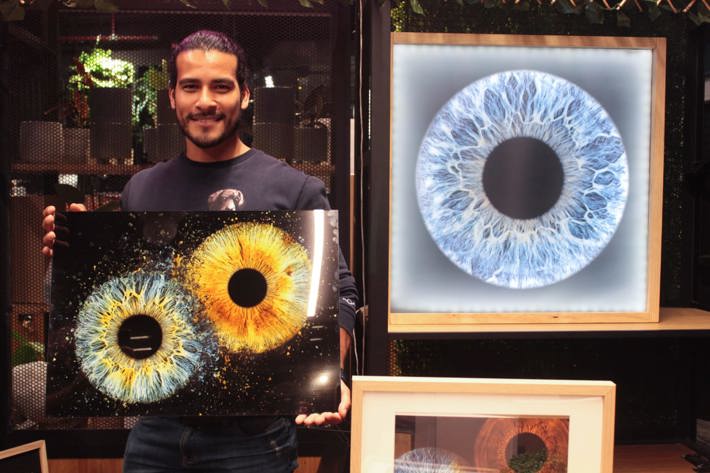 For the Gardener
The Market sells fertilisers made onsite from recycled organic waste generated onsite! SoilFood™ is rich in concentrated nutrients and makes an excellent high-nitrogen, slow-release plant fertiliser. There's also Market Magic, an organic fertiliser made from vermicompost (worms!). Purchase at the Market Office in Centre Aisle or online via SMM Direct, with same-day delivery available across Melbourne.
PJ's Plants (Aisle E) has potted colour including azaleas, vegetable seedlings, ferns, orchids, drought-resistant plants and plants for balconies or courtyards. During lockdown, PJ's Plants are offering home delivery! Visit their Instagram for details and to place an order.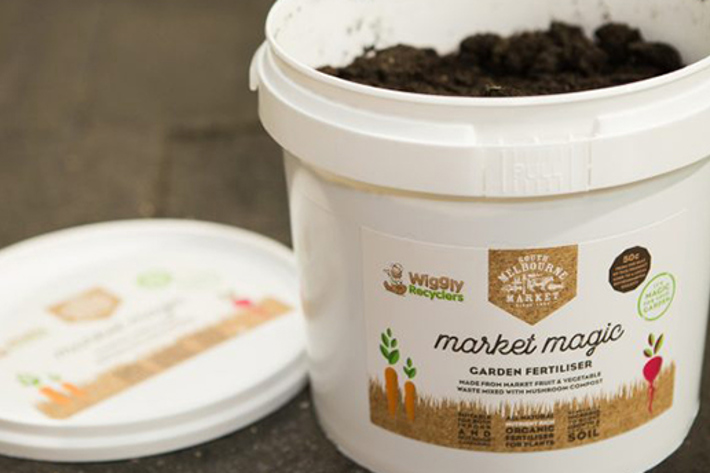 For the Mind
TheSuperCool (SO:ME Space) have great books for Dads: camping, adventures, cooking, chilling, novelty, lifestyle and design and even colouring books! From $14.
The Merchant of Fairness (Centre Aisle) is where you can find books of all sorts: collectibles, signed books, antiquarian, fiction and non-fiction books.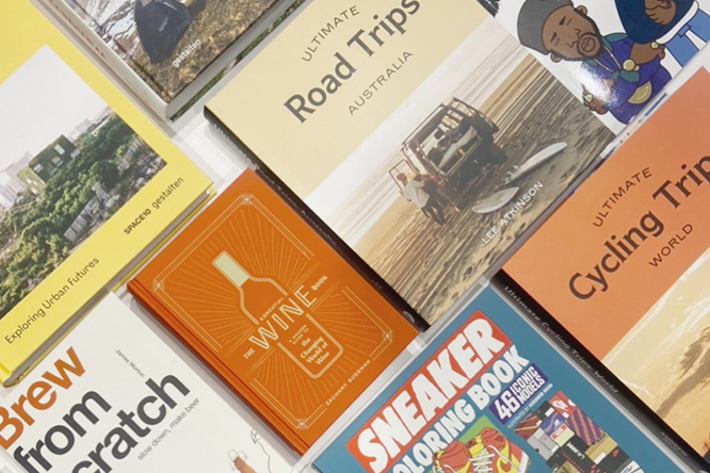 For the Working Week
Faslini Leather Travel Goods (Aisle B) stock travel accessories, luggage, computer bags, backpacks, briefcases, wallets and belts in all the leading brands.
TimeWeb Computers (Aisle B) Brimming with cables, computer cases, drives, gaming gear, iPad and iPhone accessories, graphics cards, software and hardware. Online shopping available on the TimeWeb website.