Raclette At Home For Bastille Day
Published 8 July 2023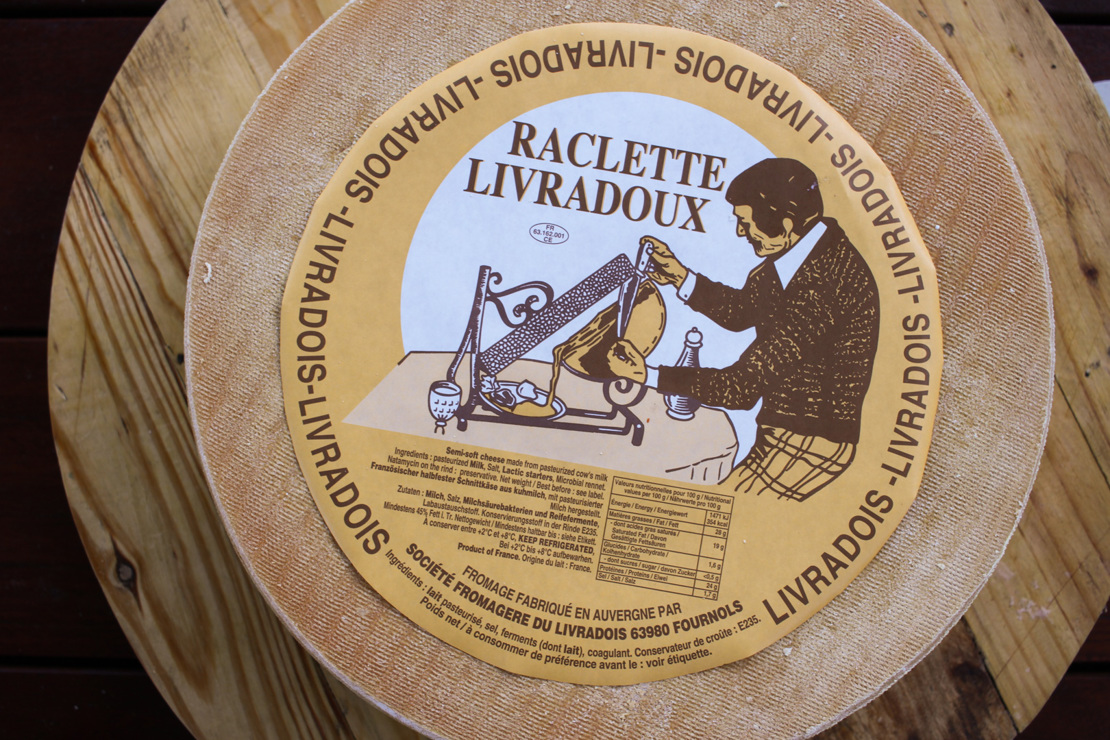 Celebrate the French national day with this classic dish. It's easier than you think to make at home. You don't even need any special equipment!
What exactly is raclette?
Traditionally, it refers to both the cheese and the communal dining experience built around it. Hailing from the French word "racler," meaning "to scrape," raclette embodies the art of melting cheese and scraping it onto a plateful of accompaniments.
Quite simply - we couldn't think of a better way to spend a winter's evening, at home, with friends! 
No fancy equipment? No worries!
You may have seen those fancy raclette grills that are meant for serving a raclette spread at home, but the good news is that you don't need it! You do however need a cast iron pan, or failing that, an oven proof pan or dish. And of course, an oven. 
Market shopping list! 
Raclette's traditional accompaniments are what elevates this dish. Here's what you'll need:
Raclette
First things first. Raclette! This fantastic cow's milk cheese has a wonderful creamy texture and a salty, slightly sweet, slightly nutty flavor. It's fairly aromatic and becomes more pungent the longer the cheese wheel is aged. You'll find raclette at both Emerald Hill Deli and K-Sien.
Potatoes
Our resident potato-connoisseur Georgie, from Georgie's Harvest, proclaims that 'Nicola' potatoes are, hands down, the best potatoes to use for this winter warmer. They're firm and boast a buttery, nutty flavour, but most importantly they hold their shape once boiled. Which is exactly what you want for raclette!
Sausage
You can find all of our butchers in the Deli Aisle. Flinders & Co. have a gorgeous pork and fennel sausage that pairs exceptionally well with raclette. Another popular choice is an Italian sausage which are flavourful thanks to specks of chilli throughout. 
Cured Meats
Try a selection of cured meats for the ultimate experience. A cured French sausage (Si Pousse) is a no-brainer. We also recommend coppa, thinly sliced pancetta and chorizo if you like a touch of heat. You'll find all of these gorgeous variants at Theo's Deli. 
Cornichons 
This mini-French gherkins are perfect to cut through the richness of the melted cheese. You'll find fresh one's at all of our Delis or you can find a range or jarred cornichons at South Melbourne Market Grocer.
Baguette 
Crusty French bread and melted cheese? S'il te plaît! Both Agathé Pâtisserie and Cobb Lane Bakery have traditional baguettes baked fresh, daily!  
Vino
Finally, it's an obvious must - pair your raclette with a crisp French wine. Both The Little Wine Shop and Swords Select Wine & Beer have a great selection of regional drops. Try a smooth chablis or a acidic chenin blanc! 
Method
Serves 4-6
Slice the cheese You'll need 450grams of raclette to serve 4-6 guests. Cut the cheese into 2cm thick slices and set aside. This can be done in advance and stored in the fridge.
Boil the potatoes Boil the potatoes in salted boiling water until fork tender. Drain and set aside. We suggest 1 or 2 potatoes per person depending on size. 
Prepare the meats Lay the cured meats (100grams of 3 different cuts is a good start) out on a plate and grill up the sausages (1 per person) until cooked through.
Melt the raclette Lay enough cheese slices in a cast iron pan (or your oven proof dish) to cover the bottom. Sprinkle with thyme leaves (fresh or dried or optional). Place the pan in the oven under the grill until the cheese is melted and bubbly.
Serve Lay your assortment of meats, bread, and cornichons on plates and top with melted raclette. Enjoy with Dijon or whole grain mustard on the side.
Et voila!