Winter at the Market
Published 23 June 2021
It's time to put on an oodie and get on your inner foodie!
The winter solstice on Monday, June 21 marked the beginning of winter and the darkest and shortest day of the year in our southern hemisphere. We spend more time indoors, so it's a perfect opportunity to try out new recipes and indulge in a hot toddy (recipe below).
It's a great time to come into the Market, stock up on fresh produce for warming winter dishes such as this recipe for Roast Lamb Rump with Tuscan Roast Vegetables.
Try our bespoke chai's or hot chocolate blends to sip by the fire or heater while you roast some chestnuts from Eat More Fruit, (on the corner of Coventry and Cecil Streets). 
It's also the season for citrus fruits with varieties galore on offer. But first - it's truffle season!
Truffles
Australia is the fourth largest truffle producer in the world producing two varieties – French black and Perigord.
Georgie's Harvest, Stall 50 on Coventry Street has black truffles from Friend and Burrell of the highest quality, professionally graded truffles of culinary merit (Tuber magnatum and Tuber melanosporum). Georgie also has lots of truffle salts and oils.
Warming Drinks
Atypic Chocolate, Stall 171 in Aisle D have a coarsely ground premium hot chocolate blend for $24.
Gewürzhaus S3 in the Food Hall have blended the Feel Good Hot Chocolate from pure double Dutch cocoa, toasty Australian wattleseed, açaí berry, Victorian sea salt, cassia and unrefined low GI coconut sugar. $16.
Marko on Cecil St are serving Mulled Wine $12 a glass or $25 a carafe. 
Tea Drop, Stall 34 in the Deli Aisle infuse their Honey Spice Stick Chai with whole leaf black tea, authentic spices and Australian red gum honey -$9 (45g) or $45 (500g).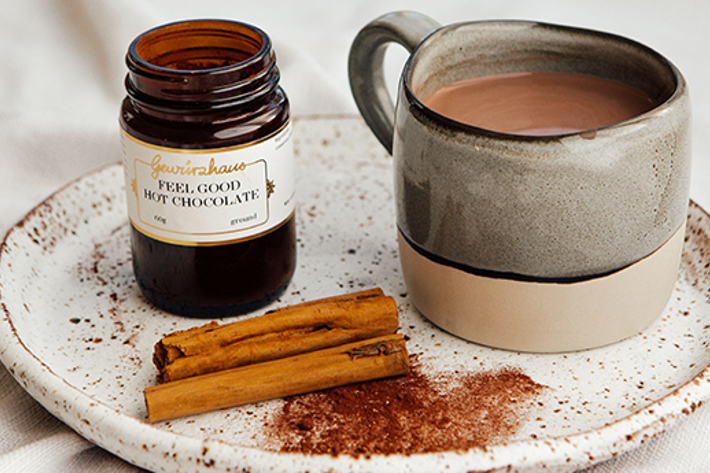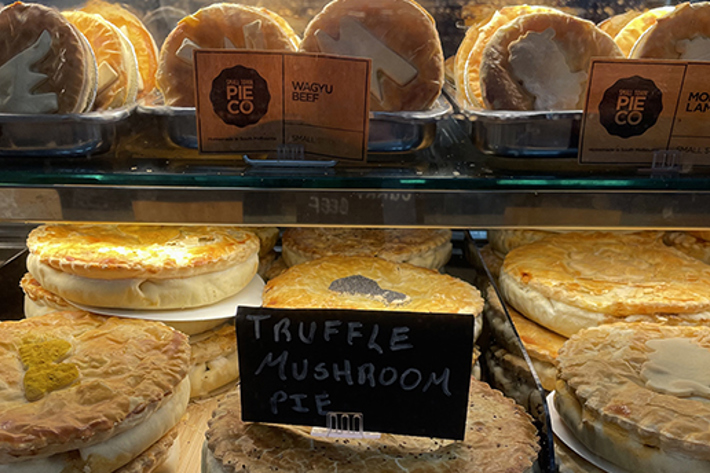 "In the winter time citrus fruits shine! We have honey murcott, imperial and satsuma mandarins from Victoria and Tangold from Queensland.

There are navel, blood and cara cara oranges as well as yellow and ruby grapefruit. Kiwi Fruit from New Zealand and Australia is just in season."

Gino from Frank's Quality Fruit and Veg in Centre Aisle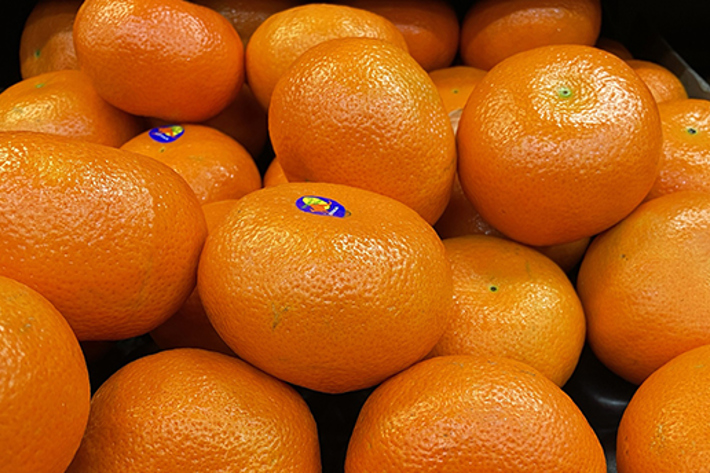 Winter Vegies
There's nothing like roasted vegetables in winter, line a large tray with baking paper and add parsnip, sweet potato, beetroot, Maris potatoes, button squash, onion and celeriac. Season with garlic infused oil, cracked black pepper and sea salt.
Cruciferous vegetables such as brocoli, brussel sprouts, cauliflower, kale, savoy cabbage, are also in season and great in soups, steamed or even pan fried.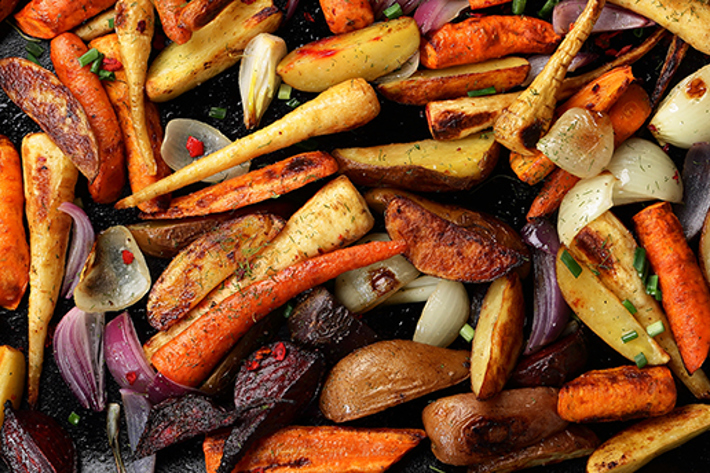 Hot Toddy Recipe
Ingredients
Method
In your favourite mug pour the lemon juice and shot of whiskey. Add the boiled water and honey and stir. Enjoy!