Meat, Poultry & Seafood
Fruit & Veg
Deli
Grocery
The Host(ess) With The Most(ess) - AFL Grand Final Party Inspiration
Published 17 September 2023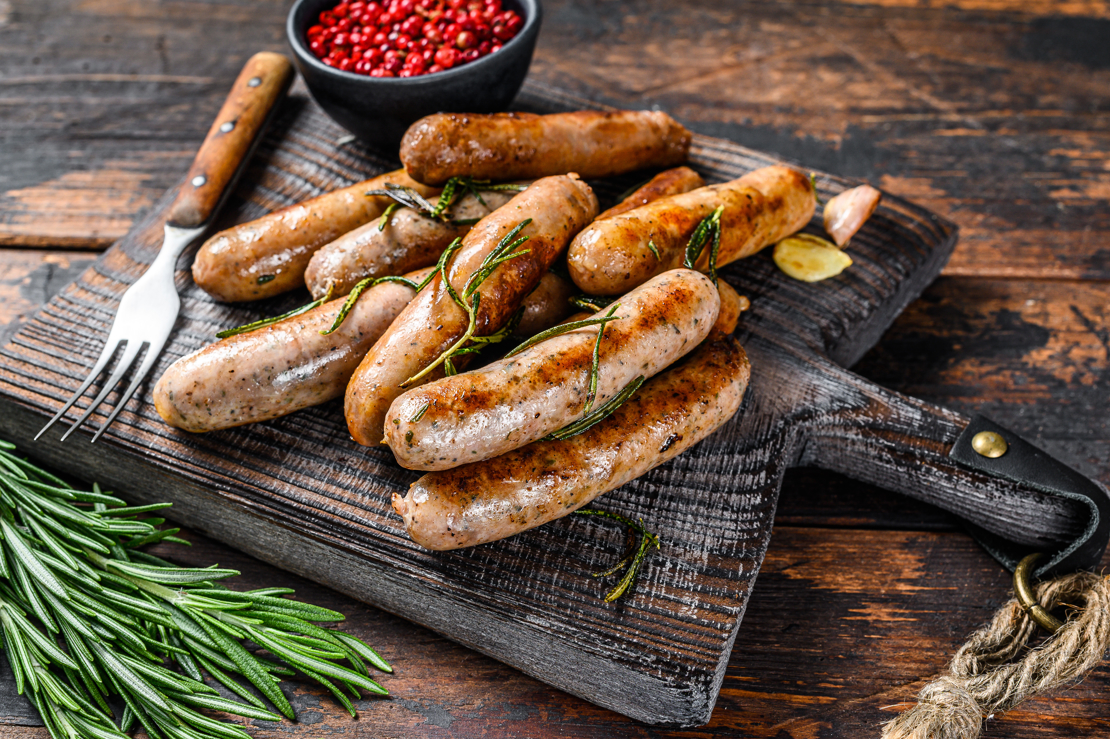 Entertaining a crowd is simple when you shop at the Market. From BBQ's, grazing boards or food DIY stations, the Market has so many delicious options when it comes to throwing a party!
Aside from their amazing cuts of beef, Flinders + Co have the ultimate pork sausages. We can't stop raving about their pork and chilli, as well as pork, fennel, and chilli varieties.
Kirkpatrick's merlot and cracked blacked pepper sausages are a winner but we also love their maple and sage, Texan chilli and lamb pumpkin and chilli combinations.
We're huge fans of their delicious beef, tomato, onion and basil sausages and their Spanish chorizo, beef and pork numbers. They also have a great selection of lamb cuts including cutlets and chops. Marinate your lamb in chopped parsley, sage, lemon rind, chilli, salt and olive oil for an effortless flavour-injection.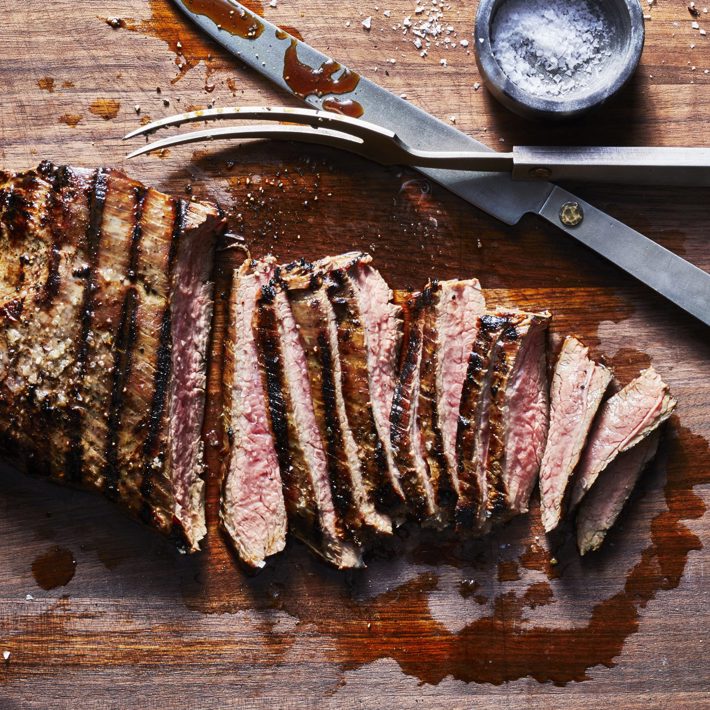 Skip the marinating and pick up some expertly flavoured chook. Their wings, skewers and thighs are perfect for the grill and you'll find so many delicious flavours including peri peri, peanut satay, honey mustard and more...
Hagen's has an amazing selection of beef, lamb and pork but we're also loving their premade sausage rolls. Top of the list is their lamb Merguez creation, try their pork, apple and sage or go all out with their fancy Cumberland and Stilton creation - yum!
Impress your guests with a seafood grazing board! Arrange your seafood on platters and garnish with lots of freshly cut lemon and serve with salads and fresh bread for a flawless and effortless spread. 
Freshly shucked oysters, sashimi-grade fish and cooked prawns are abundant at this stall.
Think drool-worthy cooked lobsters, beautiful sushi, garnished oysters with caviar and more...
Focusing on Australian catches, South Melbourne Seafoods offering is second to none. You'll find a gorgeous freshly cooked seafood alongside dressed oysters, poke bowls, lobster rolls and sashimi.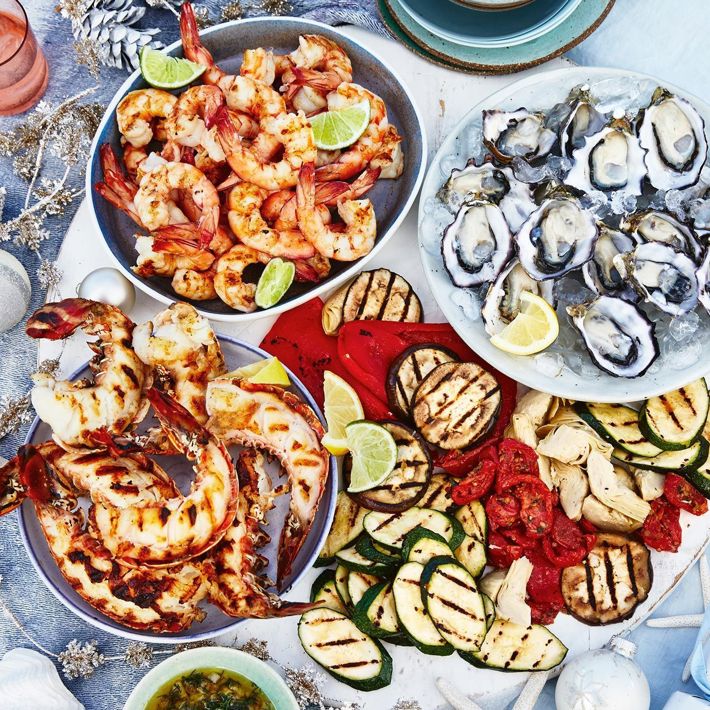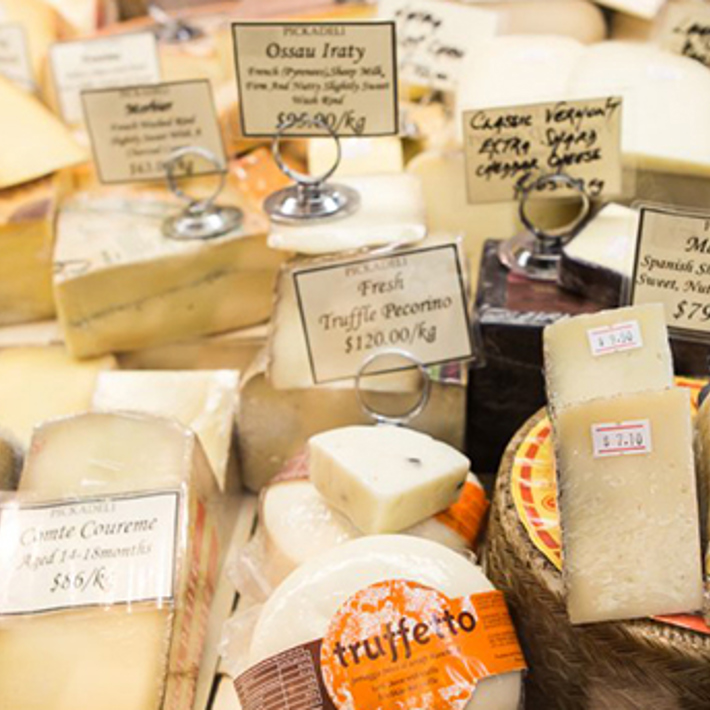 An artisan grazing board will please every single guest. Choose a selection of cheeses, cured meats along with accompaniments such as olives, cornichons and dips and serve alongside fresh bread and crackers.
You are spoiled for choice with all of our deli options at the Market which all offer an amazing array of everything you need to make the ultimate grazing platter. 
Vangeli's Deli for freshly cut meats, dips and accompaniments.
Theo's Deli for a drool-worthy selection of cheeses, cured meats and dips.
Emerald Deli for its dedicated cheese room and artisan goodies.
K-SEIN Fromagerie For a cheese lover's dream.
Pickadeli for condiments and ready-to-eat treats, cheese and more.
My Polish Deli for the finest European imported meats and caviar.