Winter at the Market
Published 4 June 2022
Find out what's in season plus our scoop on soups
Baby it's cold outside!
It's the time of year we spend more time inside wearing uggs, under throw rugs and boiling jugs for hot drinks in mugs!
It's also when a hearty meal is much more appealing than a salad, so we've put together some of our best winter recipes for you to try at home. 
South Melbourne Market is home to over 150 small businesses under the one roof with undercover rooftop parking so you can keep dry as you shop for fresh produce and stock to make satisfying soups!
It's also the season for citrus fruits and truffles available whole, infused in oil, or in salts and cheeses!
We got some tips on what's good value this month from Rod's Fruit & Vegetables: 
"Cauliflowers have come into season and are only $3.99 and dropping in price. Bok Choy is great value at $2 per bunch, with good size bunches too. What's local? Celery, with good sized bunches at $3! New season oranges and mandarins are also in abundance with many varieties available at great prices."
Winter Curries 
There's nothing like coming home to a house with the smell of a winter curry in the slow cooker or on the stove. In the Deli Aisle you'll find the best cuts of meat and seafood from our meat, seafood and poultry traders. Try out one of our recipe recommendations below to warm you up on a cold night: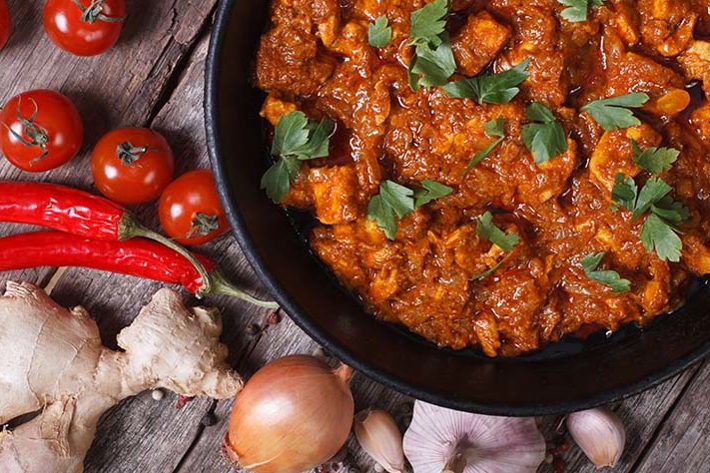 Winter Mushrooms
Plenty of rich, earthy pine mushrooms are in stock and local truffles have just arrived.
Georgie's Harvest on Coventry Street stocks Victorian black truffles of the highest quality, professionally graded of culinary merit.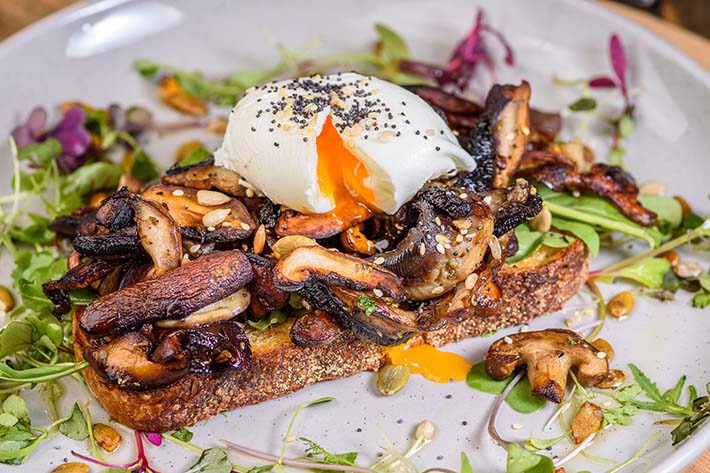 Winter Soups
Cauliflower is the star this month so roast it with dukkah, bake it with cheese or make a classic soup, like this quick and easy Cheddar, Cauliflower and Leek Soup. 
Recipes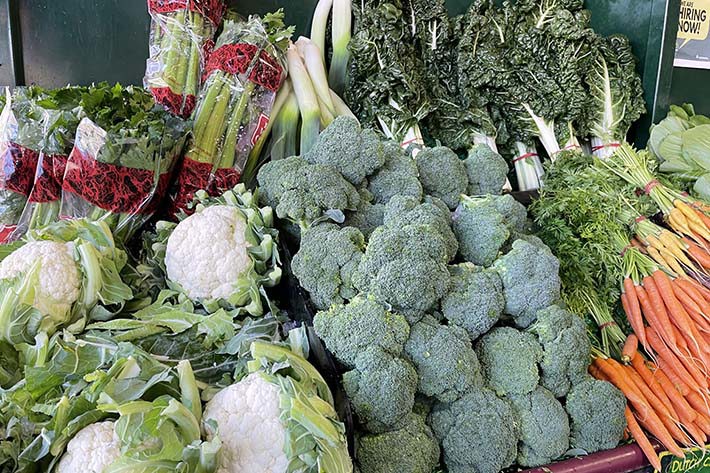 Winter Warming Drinks
Atypic Chocolate have a coarsely ground premium hot chocolate blend.
Gewürzhaus have blended the Feel Good Hot Chocolate from pure double Dutch cocoa, toasty Australian wattleseed, açaí berry, Victorian sea salt, cassia and unrefined low GI coconut sugar.
Tea Drop have perfectly blended drinking chocolate made with the finest West African cocoa powder and raw Australian cane sugar for a melt-in-the-mouth drinking experience (pictured).
Winter Body Warmers
Need a new wheatbag this winter? Try a Warmie Plush. Fully microwavable to provide hours of soothing warmth and comfort and scented with dried French lavender and perfectly weighted for a positive sensory experience. Warmies make an ideal gift for all ages! 
Wrap up in love and cosiness with the softest Blueberry or Cookie Bumble Blanket from Castle & Things! Saying goodbye to summer is easier with heavenly blankets like this one!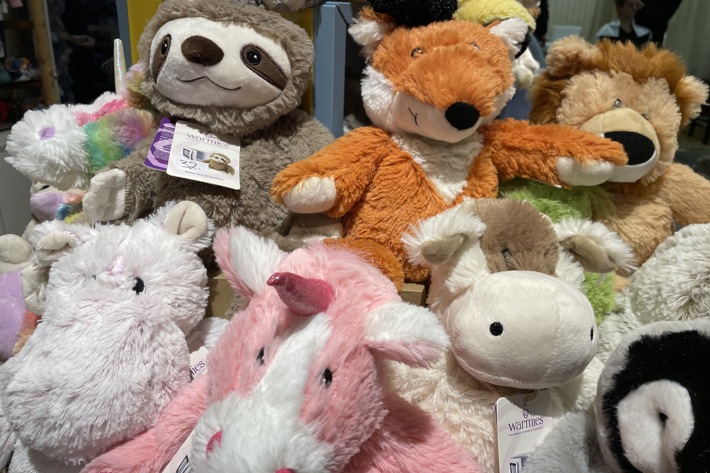 Fruit
| | | |
| --- | --- | --- |
| Apples | Mandarin | Pawpaw |
| Grapefruit | Oranges | Quince |
| Kiwifruit | Papaya | Rhubarb |
| Lemons | Pears |   |
| Limes | Pineapple |   |
Vegetables
| | | | |
| --- | --- | --- | --- |
| Asian Greens | Carrots | Ginger | Potato |
| Avocado | Cauliflower | Kale | Pumpkin |
| Beetroot | Celeriac | Leeks | Silverbeet |
| Broccoli | Celery | Onions | Spinach |
| Brussel Sprout | Fennel | Parsnip | Swede |
| Cabbage | Garlic | Peas | Sweet Potato |
Did You Know?
Indigenous weather knowledge identifies six seasons in the Nyoongar calendar for the southwest of Australia. Makuru is the winter season from June-July. Known as a season of fertility it is also the coldest and wettest season of the year with more frequent gales and storms.