Food
Events
Home Delivery
Spring
Halloween at the Market
Published 23 October 2021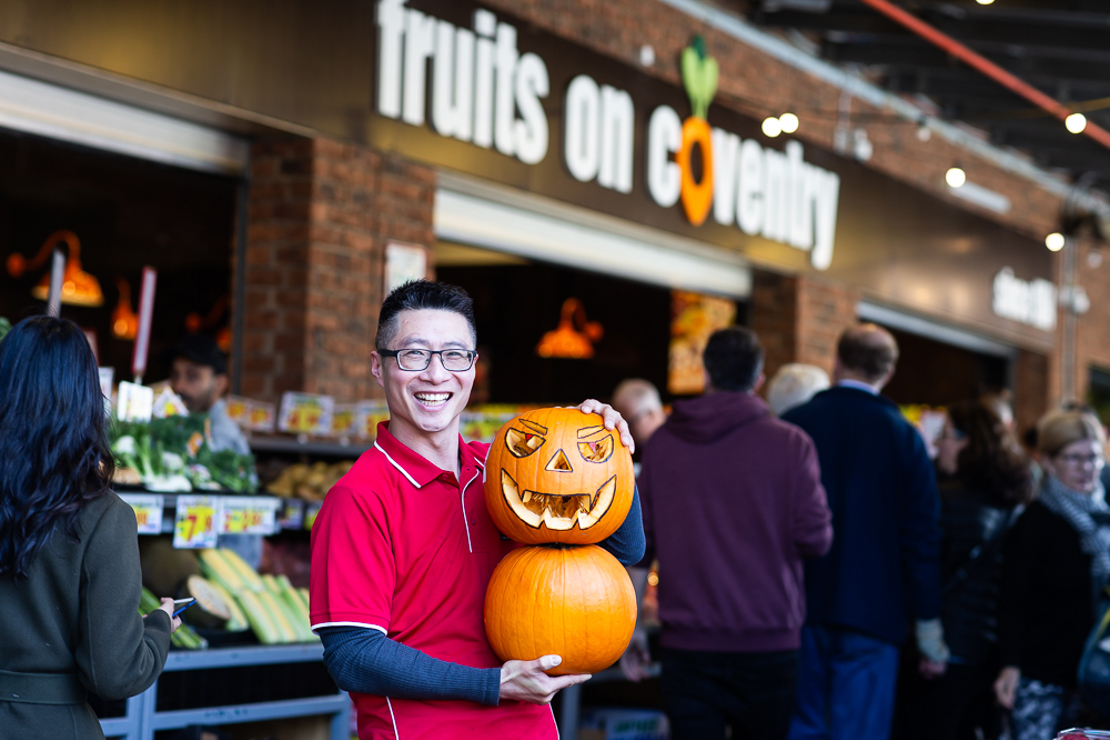 Trick, treat or scary movie night, we've got snacks to do it right!
Sunday 31 October is All Hallows Eve which evolved into the American tradition of Halloween. The night has become increasingly more popular in Australia, especially by children enticed by amassing a haul of sweet treats.
This year, Halloween will look a bit different thanks to coronavirus, with households encouraged to leave goodies on the door step or by the gate. Our Fruit & Veg traders have a bounty of Halloween Pumpkins to create the perfect jack o' lantern decoration to show the community that your house is participating.
If you want to stock up on tricks, or treats or host a scary movie night, we've got lots of options at the Market for a fun night in.
If you can't get to the Market, you can shop online on SMM Direct, with delivery across Melbourne available every Market day.
Treats
Rita's Coffee and Nuts - homemade Rocky Road, chocolate covered honeycomb, almonds, aniseed rings, apricots, coconut roughs, raspberries and those famous freeze dried strawberries.
The South Melbourne Market Grocer - 1kg jumbo size mixed lolly packs and packs of gummi's, liquorice, toffees, individual chupa chups, popcorn and chocolates from around the globe.
Sweets on South - old fashioned and modern American lollies, quality imported sweets, chocolate and snacks from the UK, USA, New Zealand and Holland. 
Nutshoppe - chocolate covered ginger, pitted dates, dark chocolate covered pretzels, dark chocolate liquorice bullets, milk chocolate peanuts and milk chocolate raspberry bullets.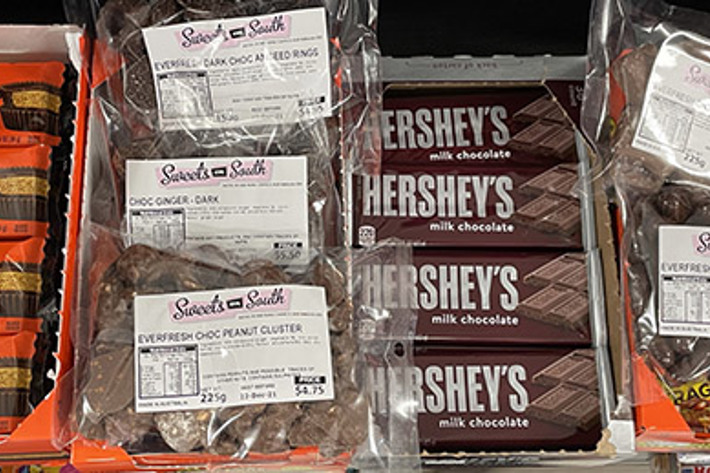 Tricks
Australia's only potato shop Georgie's Harvest have all sorts of potato varieties which make a perfect trick for those searching for sweeter fare!
Eat More Fruit have plenty of apples to bob for or offer instead of a treat and it will keep the cavities at bay! 
Moses and Co Wholefoods have a wide range of natural plant based soaps that can be mistaken for a big bar of chocolate!
Market Lotto and News have pens, crayons and pencils for a cheeky trick that's also a creative option if paired with a colouring book.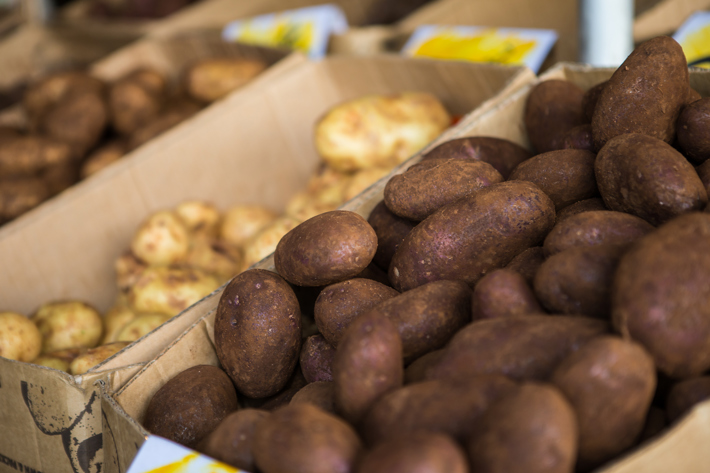 Scary Movie Night Platters
Pickadeli has curated a selection of the best cheeses, meats, pates and antipasti for you to enjoy at home. 
Pieno di Grazia has a wide range of tasty morsels including an Antipasto Grazing Board, Cheese Platter, Vegan Platter and the Fabulous Finger Board Platter. 
Theo's Deli makes up grazing boxes for every occasion in small and large sizes, there are Celebration boxes, European boxes, Gourmet boxes, Vegan boxes and Hampers. 
Flour Patisserie have desserts and cakes aplenty available in store or online with SMM Direct. Lemon tarts, cheesecakes, Tiramisu, baby mousse cakes and cupcakes.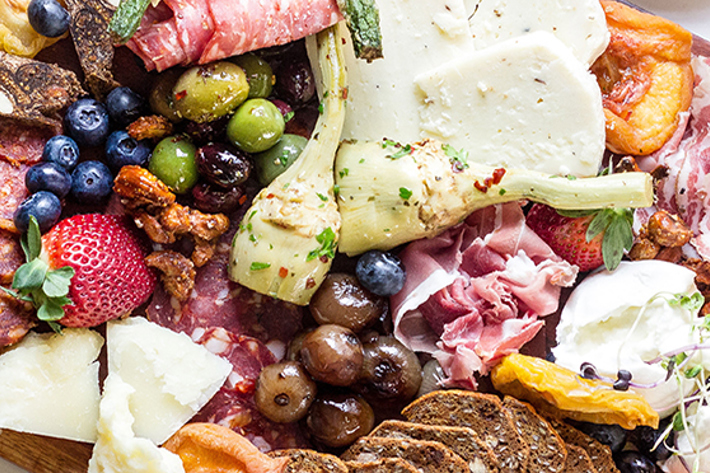 Did you know?
Halloween traditions are thought to have stemmed from the pagan harvest festival Samhain, in Celtic culture, which were Christianised as All Hallow's Day, along with its eve, by the early Church.