The NEFF Market Kitchen To Close
Published 20 May 2020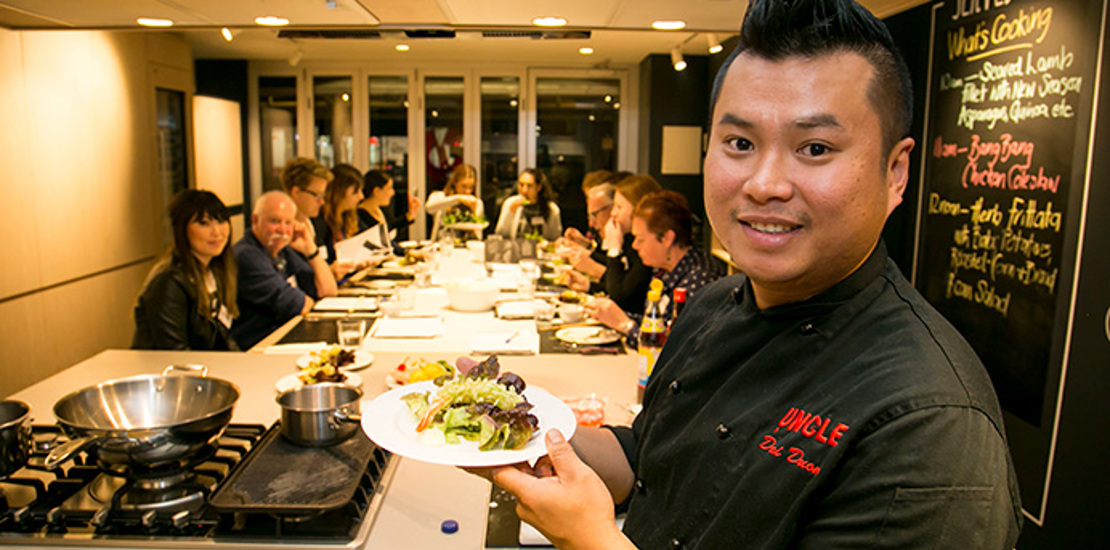 It is with great sadness that we announce the closure of our Market Kitchen
The NEFF Market Kitchen has been temporarily closed since 18 March and, like the hospitality industry, has been impacted significantly by COVID-19.
Given the intimate nature of the classes, physical distancing regulations would prohibit cooking classes from resuming for some time, so the South Melbourne Market Committee have made the difficult decision to close the Market Kitchen.
"We're not ruling out a cooking school in the future and will be incorporating this thinking into the Market's long-term strategic plan. Fresh produce, home cooking and the hospitality industry are all part of the Market's DNA and will continue to be a part of what we offer" said Jo Plummer, South Melbourne Market Committee Chair.
The NEFF Market Kitchen has been bringing together talented chefs with passionate Melbourne foodies for ten years. Classes have been run by some of Melbourne's most esteemed and admired chefs including Nicky Riemer (Bellota Wine Bar), Matteo Toffano (Grossi Florentino Upstairs), Joe Grbac (Saxe), Daniel Giraldo (Maha) and Alejandro Saravia (Pastuso).
During this time, the popular cooking school has become a Melbourne institution, attracting over 15,000 visitors to a range of different classes, including Master Classes, kids cooking classes, Lunch at The Chef's Table events and its regular cooking school program.
Since 2015, the Market Kitchen has had the wonderful support of NEFF Australia, with the kitchen fitted out with their superior range of appliances, including their exclusive Slide&Hide® Ovens, cooktops, dishwashers and rangehoods.
If you are looking for an immersive NEFF experience, be sure to check out their showroom, conveniently located at 196 Coventry Street in South Melbourne. Click here for details.
The Market team will be in touch holders of current gift vouchers and credit notes to provide a full refund. For any enquiries relating to The Neff Market Kitchen, please contact smm@portphillip.vic.gov.au.