Top 5 Easy Dinners
Published 9 August 2021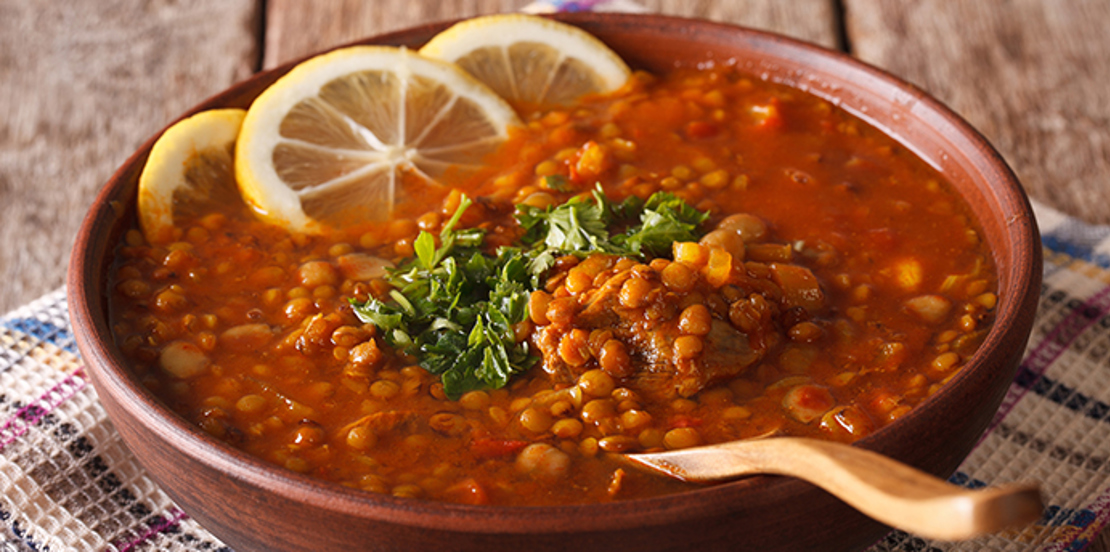 Our Traders share their favourite recipes
Are you tired of thinking up meal ideas while juggling home schooling, work and pet walking during lockdown?
We asked some of our retail traders for their favourite recipes that easy to make and sure to please the family or housemates.
Remember you can order online if you can't get to the Market via our shopping platform SMM Direct.
Emma Cook has been trading at the Market since 2014. Her business is the Australian Natural Soap Company which is all about natural, plant based, chemical free soaps.
Emma recommended a plant based recipe for Lentil and Vegetable Bolognese.
I love this dish because it is so easy to make and so nutritious. Perfect for when I get home late from a big day at work.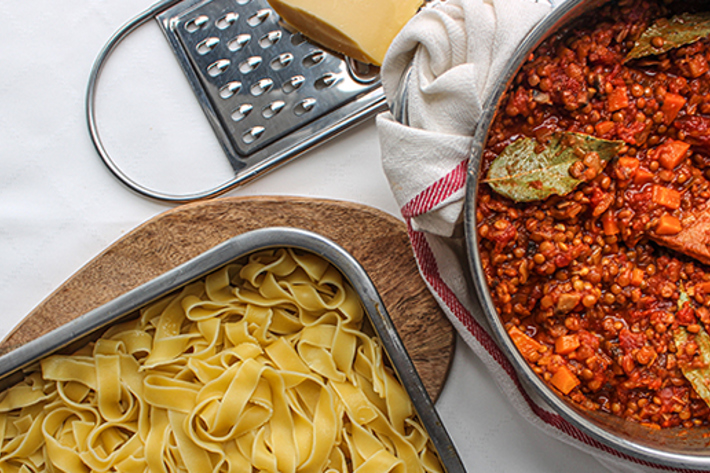 Gila Cavelli of Cavalli Leather Goods & Fashion has been trading at the Market since 1995. A fashion stylist, Gila takes great pleasure in helping her clients achieve their best looks. Gila enjoys Moroccan food and suggests this recipe for a lamb Harira soup:
If you have not tried Harira soup, it is something I would definitely recommend. Just be careful not to stain your favourite designer piece of clothing!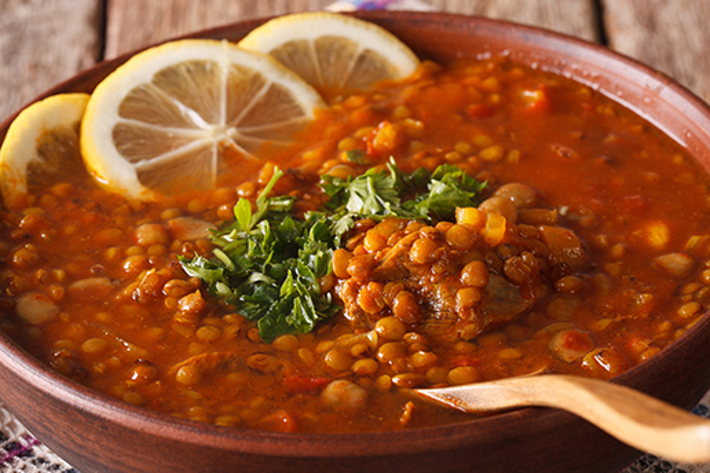 Theo's Deli is a family-owned and operated business, Theo's has been offering gourmet fine foods for over 30 years.
Daniela from Theo's, shared this quick recipe for Spaghetti Carbonara using a thermomix with us.
I have a recipe for a beautiful pasta Carbonara using ingredients only from our shop. 
For an authentic carbonara, Daniela says the trick is to use Italian Guanciale instead of bacon, which you can find at Theo's.
Joanne Konstantinidis has been trading at the Market since 1998. Her fashion store Inside The Looking Glass is full of unexpected, products which are of quality, unique, attainable, ethically made and sourced locally.  
My favourite recipes take a whole day to prep and make.  So now, l prefer less prep, clean organic with no artificial additives. Something simple.
Joanne recommends this Roast Chicken with Lemon and Rosemary for an easy mid week meal.
Ida's Alterations have been trading at the Market for 16 years, mending, sewing and taking hems up to repair and alter clothes. 
Migrating from Italy to Australia in the 1960's Ida Colangelo shared this quick and easy Italian recipe for Meatballs Ida's Way with us.
As a bonus it's also easy on the purse being an inexpensive meal to make!