Top 10 Lunches Under $12
Published 7 May 2022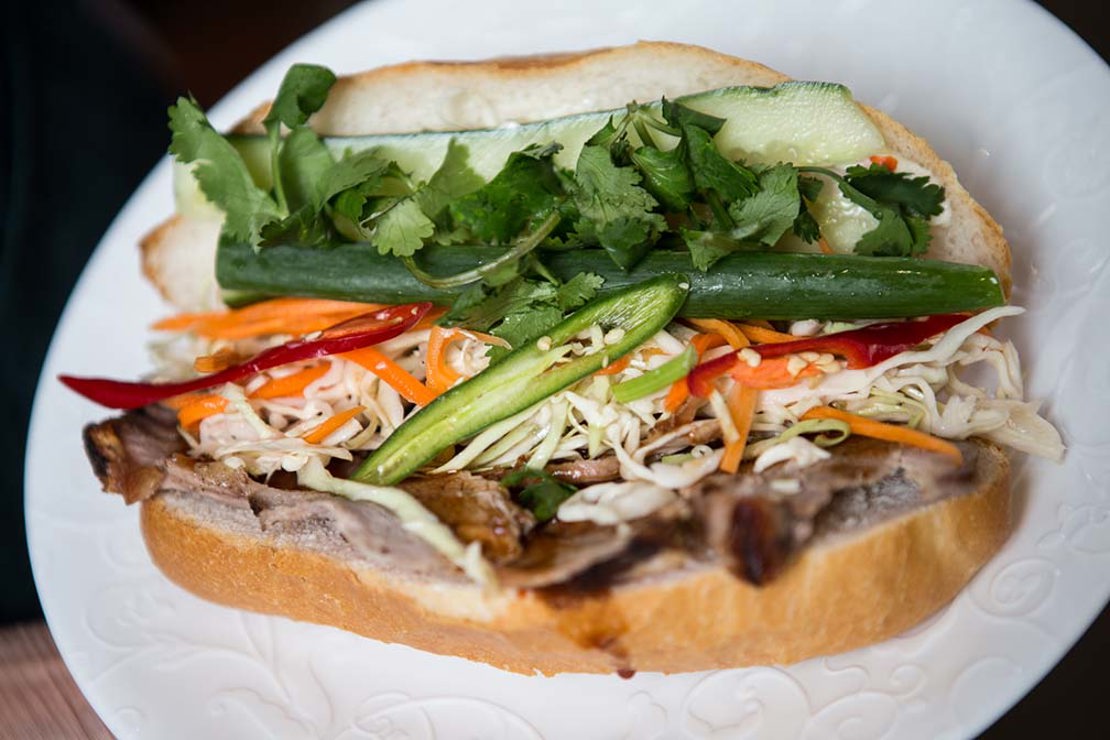 Want a quick takeaway? Here's some tips on the best value at the Market. From sushi to sandwiches, chips n' dip, poke bowls to Vietnamese rolls, there's so much variety you're sure to find a favourite one or four.
Food Hall (Coventry Street)
Ba Ba Rolls - Crusty Banh Mi rolls with your choice of Kaffir Lime Chicken $9, BBQ Pork $9, Crispy Tofu $9 or Lemongrass Beef $10 plus the usual trimmings: slaw, cucumber, carrot, red & green cayenne chilli & mayo.
Canteen - have a delicious range of Wonder Pies, Pasties, Sausage rolls and Quiche under $10. 
Dragon Room Chinese - try the daily Lunch Box special $9 (large), $7.80 (small). You can choose any one or two combination meals with rice or noodles.
Lat's Sushi - Sushi Rolls in all forms from $2.70 including Crispy Chicken, Teriyaki Beef and Tempura Veggie. You won't be able to resist the okonomiyaki with sweet sauce and mayonnaise.
Market Borek - Cheese and Spinach, Spicy Lamb or Spicy Potato $4.50, Spicy Lamb & Cheese or Chicken and Mushroom for $5. There's also Pita Wraps for $4.50 with Falafel, Chicken, Zuchini or Lamb.
Pieno di Grazia - $6 Pizza A Taglio (pizza by the slice), Torta Maria (veggies, egg, cheese & beetroot relish) $6.50 and Vegan Superfood Salads $10 (small).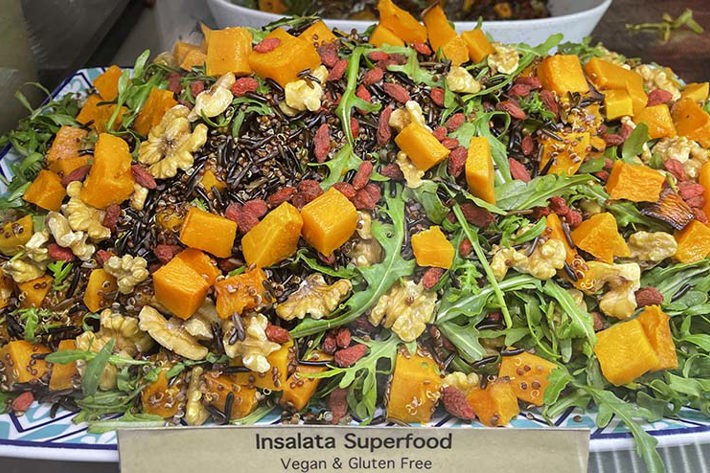 Cecil Street
Little Hof - Bavarian street food at it's finest! Try the tasty Cheese Kransky with onions, mustard, tomato sauce and pickles in a roll for $10,or the popular Bratwurst with sauerkraut, tomato sauce, pickles and mustard in a roll $12.
Marko - Get a load of these loaded Chips! Chips in a cone with sea salt, garlic, fresh herbs or chilli from $9. Loaded Chips with your choice of either a South Melbourne house made gravy and crispy onions or Tel Aviv topping with tahini, pickled onions, cucumber pickles and herbs for just $10!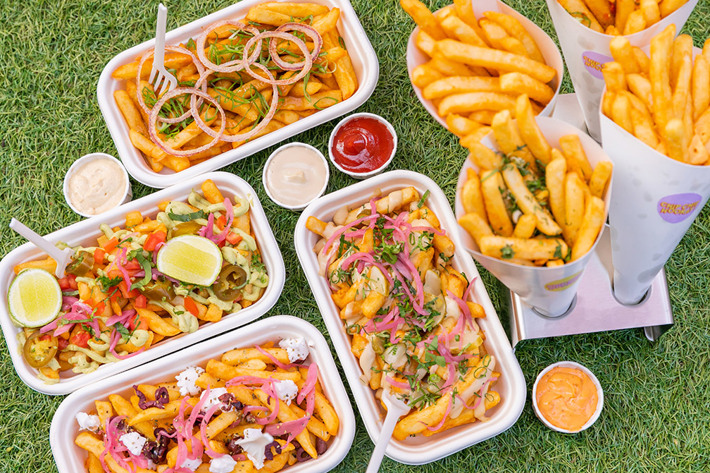 South Melbourne Market Dim Sims - Cricket ball size dimmies or parcels of meaty goodness, cabbage and spices that are steamed or deep-fried just $3 each. Douse them in soy and chilli sauce and try the meal deal, two dim sims and a coke for $9.
Yo Yo Sushi - Mixed Sushi lunch tray $10, Grilled Salmon Sushi $9, Hoso Maki $9, mini Mixed Sushi $8. Assorted Sushi rolls from $2.70  including Cooked Tuna, Smoked Salmon, Peking Duck, Avocado and Teriyaki Chicken.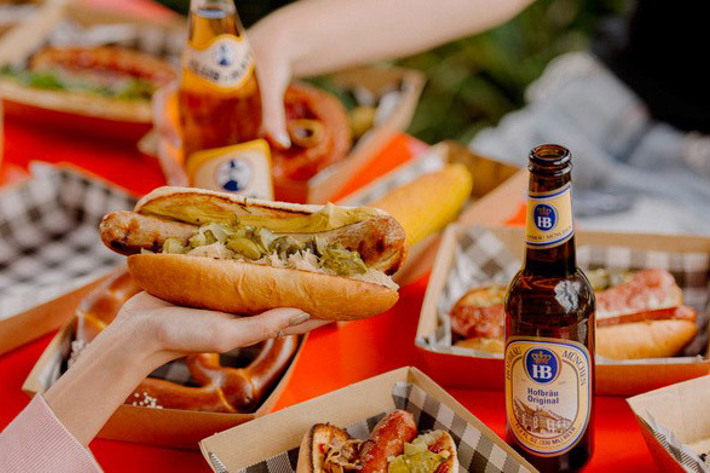 Deli Aisle 
Mama Tran Dumpling - 16 varieties of dumpling all freshly made on-site, including the popular Crystal Prawn 4pcs $6.50, Chicken & Baby Spinach 6pcs $6.50, Vegetarian 6pcs $6.00 and Pork & Waterchestnut 6pcs $6.50.
West Aisle
Small Town Pie Co. - Warm up with Chicken and Leek, Aussie Meat, Guinness Beef, Moroccan Lamb, or Lamb and Rosemary pies, Sausage Rolls and Cornish Pasties from $8.90.
For a few dollars more try these lunches under $15
Aptus Seafood Grill - Fish n' Chips $12.90, Fish Burgers $12.50, Fish of the Day Pack with fish, salad, chips and a drink $15.90.
Canteen -  amazing Toasties including the classic Ham, Cheese and Tomato or Mushroom, Leek and Three Cheeses for $14.50. 
SMS Oyster Bar - Poke Bowls $13.80 Sweet Chilli, Ginger Sauce Salmon, Chilli Mayo Salmon, Teriyaki Salmon or prawn cutlets with noodle salad.