Rooftop Carpark Rates Change
Published 30 June 2022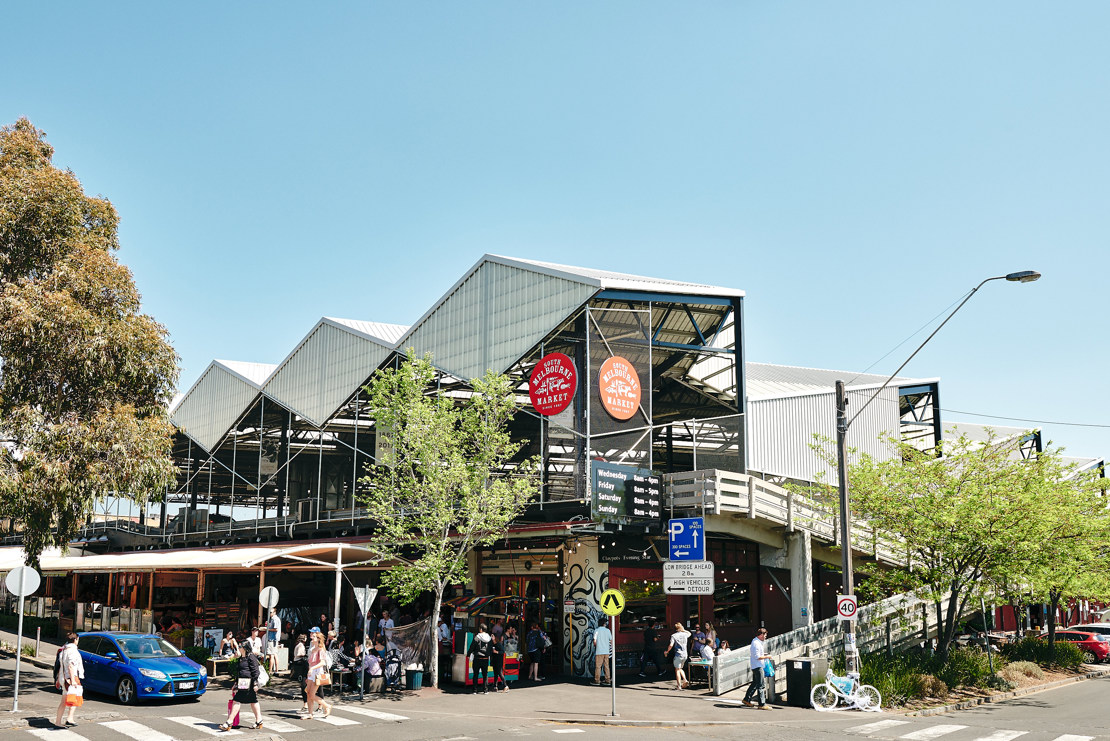 To come into effect 8 July 2022
The Market's rooftop carpark is accessed via Coventry Street and has 270 parking spaces, including six designated accessible spaces and two electric vehicle charging spaces.
From 8 July 2022, a change to rooftop parking rates will come into effect following the approval of the City of Port Phillip Council Plan and Budget 2022/23 on 29 June 2022.
The changes aim to address congestion issues in the precinct and have been carefully considered and decided upon in conjunction with a Traffic Study conducted by the City of Port Phillip and an analysis of carpark usage. 
To note: 
Two hours free parking will still be available on Wednesday, Friday and for arrivals prior to 10am on Saturday and Sunday
Pricing on non-Market days will be $2 per hour, up to $15 for the day.
The tables below display the current rates and the new rates to be introduced from 8 July 2022, which differ between weekdays and weekends: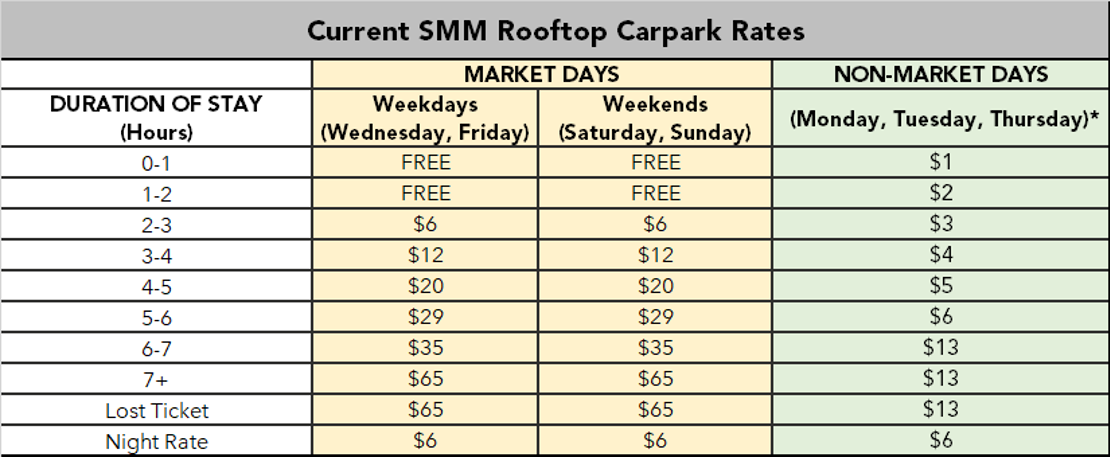 Please Note:
*If the Market is open for an extra trading day (i.e. Monday, Tuesday, Thursday), the Market Day carpark rates will apply. Signage will indicate this at the carpark entry
Early bird special applies to vehicles arriving before 10am on weekends (Saturday, Sunday)
If the Market is closed on a public holiday, the rooftop carpark will not be open
Charges apply for vehicles left overnight. The carpark closes at 10.30pm and fees payable will be worked out based on day of week and duration of stay