Market Makers
Published 1 August 2021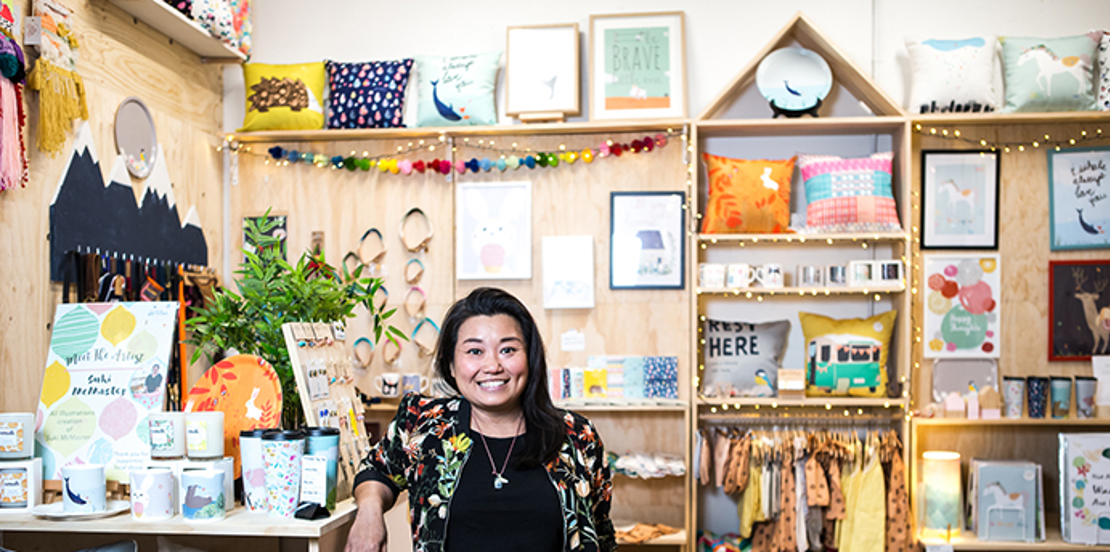 Meet six designers who trade at the Market
The Market strives to be a destination that is home to local, artisanal and cultural products. We look for traders with bespoke products and a values driven approach to their business. Meet some of our fabulous designers whose businesses tick all of these boxes.
Alison Dominy (Aisle B) creates attire for curvy physiques that take you from office to weekend. Alison believes fashion should make you feel confident in the skin you're in so she makes her designs are for all women's bodies, from size 10 to 24. She is also passionate about sustainability.
Fast fashion is quickly turning into an environmental and economical nightmare. Our focus is our ethics and sustainability practices. Customers expect fair rights and conditions within the workplace and so do we. Designing in Australia ensures these are upheld at all times. 
Alison's designs are also now available on South Melbourne Market Direct, with same-day delivery now available.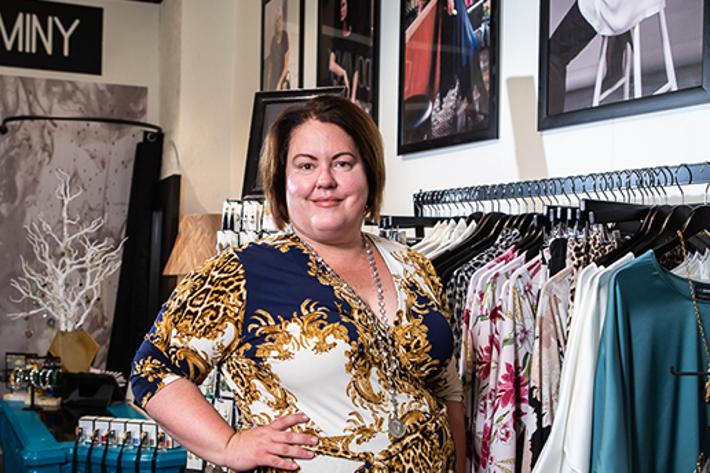 Freckly Ollie (SO:ME Space) is a handcrafted children's wear label for babies through to 7-year-olds owned by Diana Chen. Her designs are vintage-inspired with a twist of modern minimalism, but most importantly allow little ones the freedom for movement and play.
Each collection is consciously designed and individually handmade with natural linens, vintage cottons and sustainable surplus fabrics, in limited runs from our small studio in Melbourne.
From wear to play, eat and live, Freckly Ollie have it covered. 
Suki McMaster (West Aisle) is a talented artist who has won many awards and taught Chinese brush painting at Sydney Community College and Eastern Suburbs Community College. She designs homewares, cards and prints, accessories and baby wear.
My designs are a fusion of Asian-Australian culture, inspired by my own story and I am passionate about supporting local and harnessing independent design.
Suki starts with illustrations which she then turns into products to make people happy and create happy homes.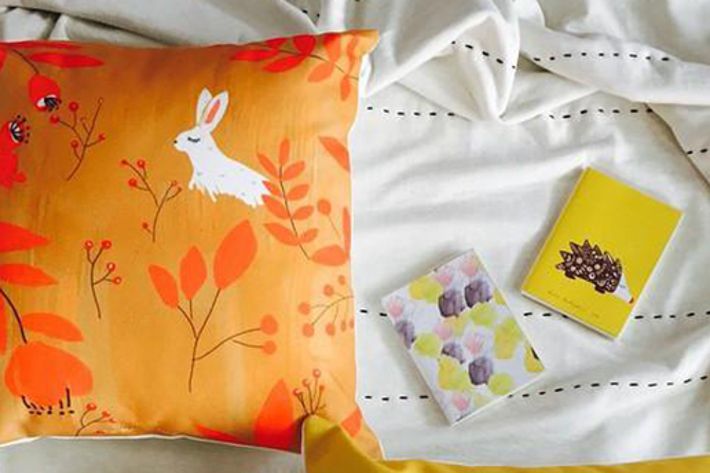 Ruby & Sky (SO:ME Space) was established by Catherine Evans so she could have flexibility with work and family. 
When my daughter was a toddler I wanted to start a business where I could work from home and be flexible with my hours and she was such an inspiration that I started a business called 'itutu' sewing handmade tutus and making kids jewellery.
Soon Catherine concentrated on jewellery. It was so successful she moved into the Market with a pop-up in 2015 followed by a permanent SO:ME Space spot. Ruby & Sky recently joined South Melbourne Market Direct, the Market's online shopping and home delivery platform.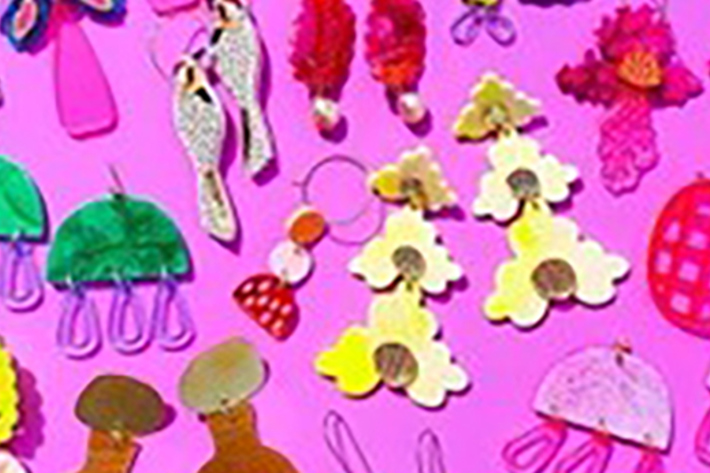 Terrarium Laboratory (Aisle B) was established by Michael Samarasinghe when he was unable to have a garden of his own. 
I missed the tropical garden that my parents had when I was growing up. I wasn't sure how to re-create that tropical oasis in Melbourne, but when I saw a terrarium online accidentally - it all clicked.
Michael specialises in terrariums, kokedama, air plants and other plant arrangements. He makes all his terrariums lovingly in Melbourne, with an incredible attention to detail.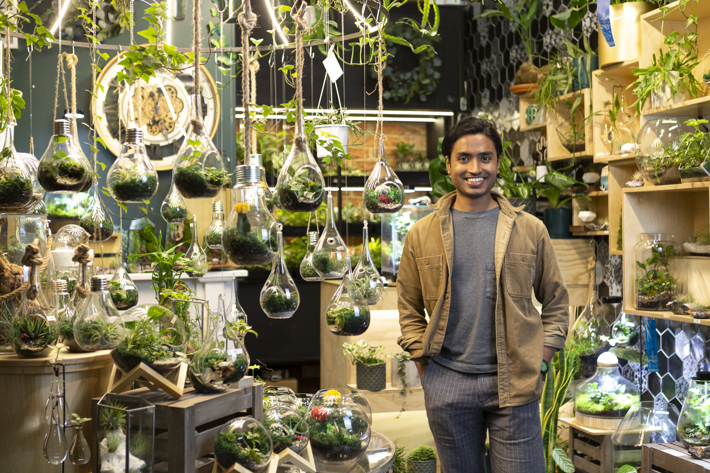 Van's Jeweller (Aisle E) has been at the Market for over 20 years. Van Viet Phan makes stunning rings, bracelets, necklaces and watches. Van can also do repairs on the spot, understanding that customers may not always be comfortable leaving their valuables.
If you don't want to leave your precious diamond ring to be sent off for repair, you can bring it in and I will fix it while you wait.
If you have a piece you are tired of, Van can also melt it down and create something new for you!