Less Waste, More Meals
Published 5 October 2020
SecondBite are reducing food waste and providing healthy meals in the community
At South Melbourne Market, we love partnering with organisations who are working to create positive change. One of these is SecondBite, a national organisation that rescues surplus fresh food and redistributes it to charities and non-profit groups, which in turn run programs to supply healthy meals to people in need in their communities.
The Market and SecondBite work with Port Phillip Community Group to make use of surplus fresh produce, deli items, meat, fish and other food from our traders. Volunteers from SecondBite collect these items once the Market has finished trading for the day and deliver them to Port Phillip Community Group for their Share the Food program.
The donated food is sorted and distributed to groups that provide meals to people in need in the City of Port Phillip such as the Hare Krishna temple in Albert Park, Sacred Heart Mission in St Kilda and Brigidine Asylum Seekers Project.
An example of the amount of food traders might collectively donate on a Sunday includes eight crates of fruit, 12 crates of vegetables, a 5 kg bag of mixed deli meat, and two crates of bread.
Considerable care is taken to provide only quality items, but ultimately nothing goes to waste: overripe bananas are used to make banana bread and any fresh produce that is past its best when received goes onto the compost heap to fertilise kitchen gardens.
According to SecondBite, since the start of 2020, the Market traders have donated over 3,000 kg of food, which is 6,000 meals. On average, 125 kg of food is collected every Sunday, which is equivalent to 250 meals a week specifically from the Market.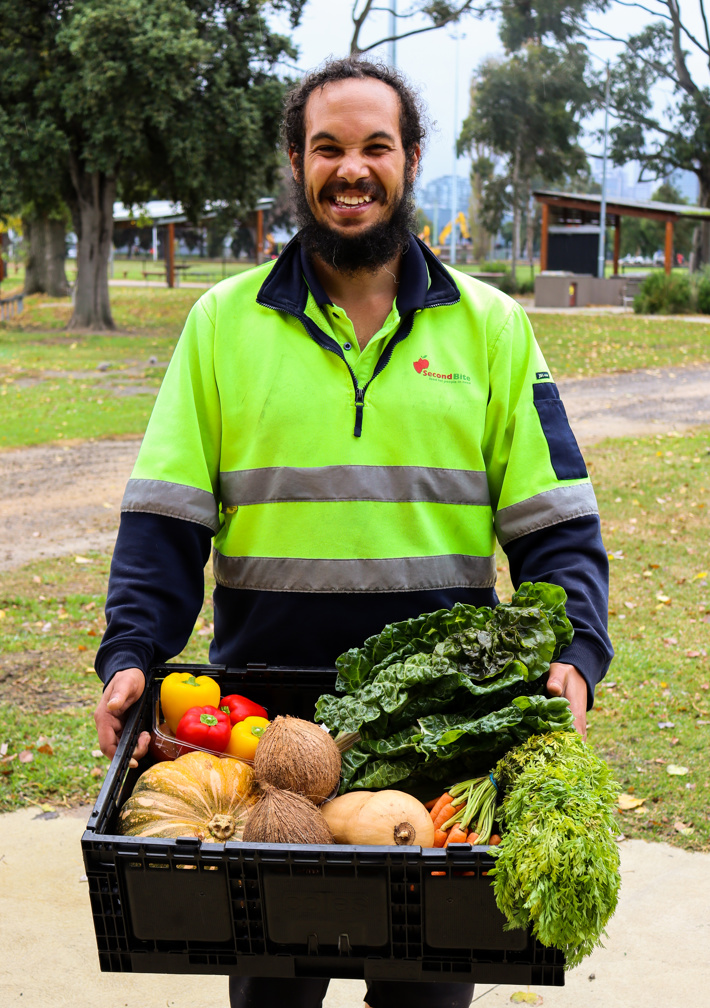 We are always trying to reduce the amount of waste generated by the Market, so we're pleased that our surplus fresh food is helping those in need in our community – and proud to support the great work of SecondBite and Port Phillip Community Group!