Getting to know: Shirley Kelly
Published 21 February 2019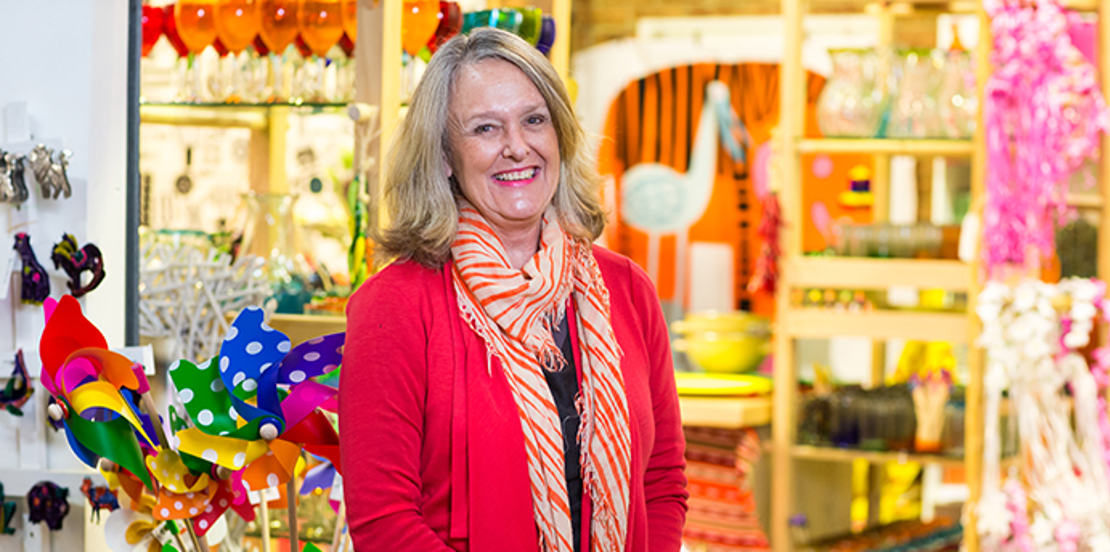 This month we take 5 with Shirley from Market Import
Husband and wife team Shirley and David Kelly opened Market Import in Aisle B three years ago. Their colourful, permanent stall offers a selection of unique gifts and homewares, largely from Mexico, Madagascar and Italy.
Shirley and David started out their retail adventure in Armadale 11 years ago. What started as a small adventure, soon turned into something far bigger. Market Import has become a Melbourne institution with many repeat visitors purchasing gifts and homewares.  The couple recently said goodbye to Armadale and are now focusing their energy on their stall at the Market.
Shirley and David visit Mexico at least once a year to uncover and collect unique and colourful pieces to sell at the South Melbourne Market. Hand-made Mexican glass and Mexican oil cloth are two of their most popular items. They tend to avoid the coastline and instead cut through central Mexico instead, supporting local communities who don't receive as much tourism.
Shirley and David also travel to Italy where they buy a range of colourful, unique pottery and crockery primarily from the Amalfi Coast (Positano) and Milan. They also liaise with a French buyer who sources products directly from local villages in Madagascar.
Market Import also stocks a range of folk art, Frida Kahlo themed gift items, as well as Finnish home furnishings by Marimekko.
Many items in stock are unique to Market Import and cannot be found elsewhere in Australia.