Getting to know: Roy Jacobson
Published 16 January 2019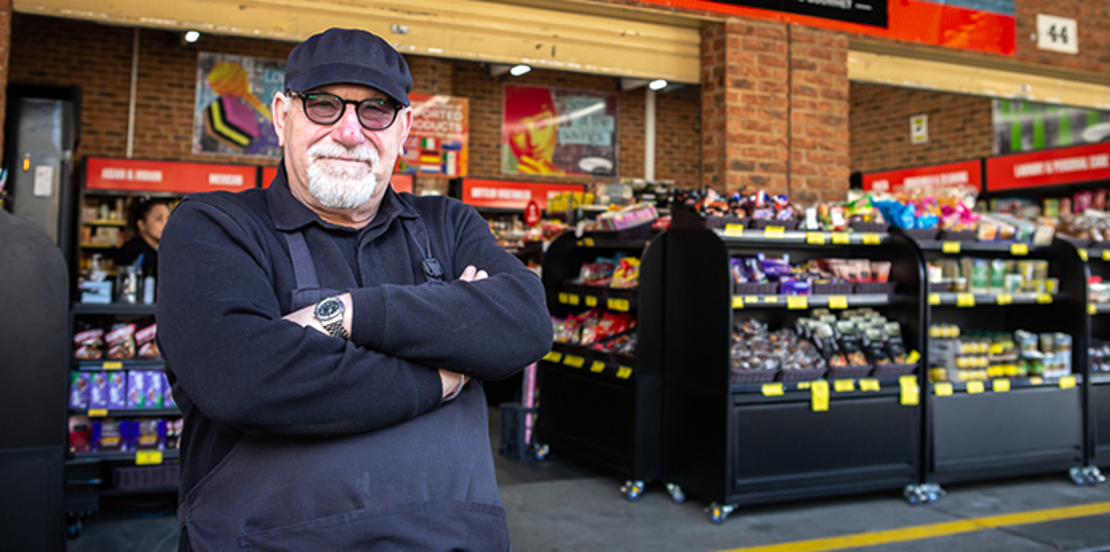 Owner of The South Melbourne Market Grocer
Roy started working in markets when he was 12 years old. He moved to Australia from Cape Town with his family in 1986 and he has made a colourful career for himself here in retail. He worked in a record store, a Windsor confectionery store, a store selling South African goods along with countless shops at other markets. Roy also worked selling discount groceries wholesale - he was a supplier to the previous owner of his current shop.
He has always loved the South Melbourne Market, so when the shop became available six years ago, he decided to take it on and make it his own establishing The South Melbourne Market Grocer.
Outside on the pavement a variety of discounted treats including chocolates, biscuits, pasta, lollies, cakes, and American soft drinks all jostle for attention. Inside the shelves are piled high with interesting products from all over the world – you'll find many local and imported hot sauces and spices, as well as Mexican, Polish, Dutch and English products.
It's great place to browse through, see what's new and to pick up your regular (and not so regular) grocery requirements. While you're there, make sure you have a chat to Roy - he'll ask you which footy team you barrack for!
Over his life Roy says he he has acquired a deep love for the products he sells. He enjoys the camaraderie with other traders and loves the diversity of the customers that the Market attracts too. His mission is to try to cater for all their grocery needs.
Stop in to buy some discounted gourmet groceries and have a chat with one of the colourful characters who makes our Market so special.