Getting to Know: Rod Cameron
Published 5 November 2021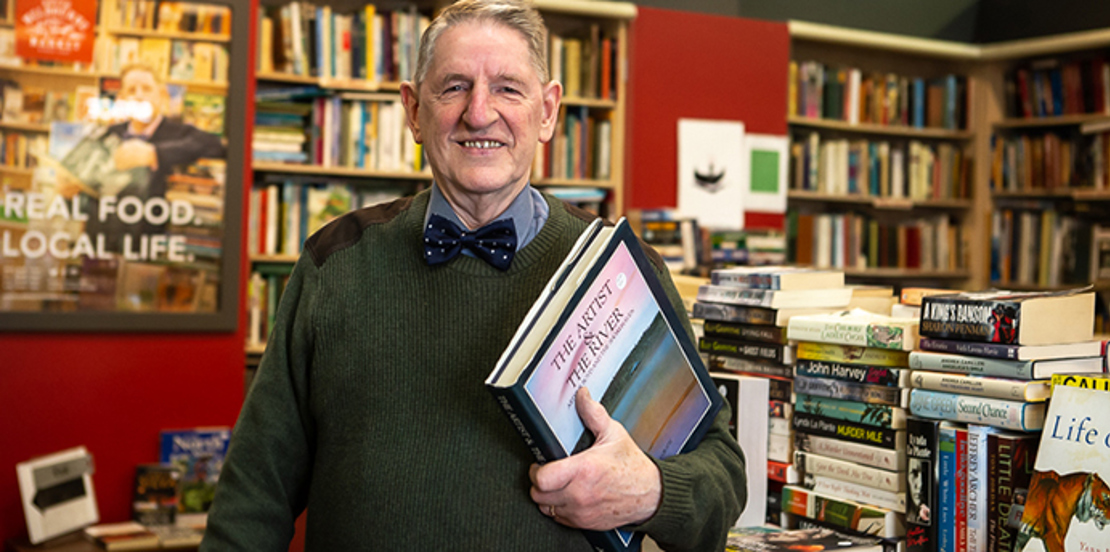 From delivering letters to delivering antiquarian books
What year did you start trading at the Market?
I have been running my bookshop at the South Melbourne Market for 37 years in the same location and have loved every minute of my time as a retailer in the historic market community.
Did you have a different job before setting up your business?
Prior to becoming part of the market mosaic I was a postie for a year or so and then I hung up my whistle and worked in the State Bank of Victoria for several years. Eventually I enrolled in an arts course at Latrobe University where I was majoring in politics, and also driving cabs for some years to sustain income.   Latterly during this time I started selling both new and second-hand items at various markets around Melbourne: but it was at the South Melbourne Market that that I established my most comfortable niche, by this stage selling both new and second-hand books in a diverse mixture of genres. These days I bring into stock some 600-800 new titles every week. 
Describe your products, what makes them unique?
I had always loved books both aesthetically and in content and therefore a gravitation to books as an item of merchandise was probably inevitable. My bookshop has gone through multiple physical changes over the nearly four decades of its existence and many of my customers have remained in some connection either in person or through family. The professional romance or these commercial friendships is potent and enduring.
I infrequently sell new books these days but concentrate on the unique, the collectable, the rare and the unusual second-hand and antiquarian books as well as the more popular genres. About 25% of my trade in non-covid times is to regular overseas visitors from all over the world who largely seek the rare books or more spontaneously a beautifully illustrated book or a smaller charming book of some distinctive allure. I constantly buy stock from the viewpoint of offering my customers an ever-changing diversity of stock from which they may choose.
What do you like doing in your spare time?
My leisure time beyond bookselling largely involves mutual activity with my wife whose company I relish such as film going, art shows, other exhibitions and dining out, activities all of which have been stymied by covid. However the sanctuary of home reading books is not unattractive to us nor are periodic visits from and to family and friends when possible. I see good mates every other week and share good quality wine which I also enjoy and we discuss erudite subjects such as football, books, films, football and sometimes football.
Do you have a favourite recipe we can share with our customers?
I don't immediately have a specific recipe to share other than to say my wife and I like to have a roast on Monday about once or twice a month each time with a varying meat component. We go in turns to prepare the roast and we enjoy this usual Sunday tradition changed to a Monday as we have largely been working weekends for three decades.
I am very proud of my business and its long contribution to the distinctive second-hand and antiquarian bookselling landscape of Melbourne and its' greater Victorian extension.  
Find Merchant of Fairness in Centre Aisle open every Wednesday, Friday, Saturday and Sunday from 8am.