Getting to know: Raja Soltani
Published 21 October 2019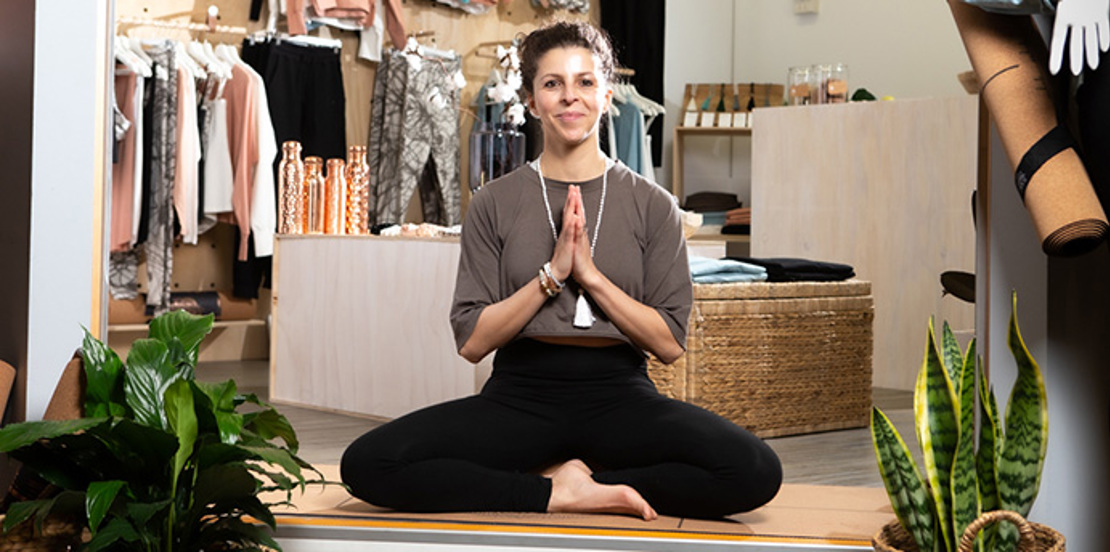 Raja Soltani of Luna and Soul Active
After more than 20 years in the global fashion and retail industry, Raja Soltani decided she wanted to use her knowledge and experience to create her own brand. As a yoga teacher, she was perfectly placed to design active wear, and in May 2018 launched Luna and Soul. But Raja didn't want her designs to only look good. Having become aware of the various environmental and social problems that the fast fashion industry causes, she wanted Luna & Soul to do good as well.
"I want to inspire consumers to make mindful, ethical fashion choices and raise awareness about some of the sustainability issues with modern fast fashion," says Raja, who started at the Market with a pop-up in SO:ME Space in 2018. 
She believes the Market community has a strong interest in health, well-being and sustainability and enjoys telling customers about her brand's story.
"At Luna & Soul we practice slow fashion, not fast fashion, everything is handmade and produced in small batches and I only use high quality materials from reputable suppliers. We incorporate organic cotton; toxin free, sustainable, organic dyes; natural plant dyes and eco-friendly certified Lenzing Tencel. We are plastic free from our products through to our packaging and we recycle fabric waste to make new products such as our care labels, headbands and scrunchies.
"All our fabrics come from fair trade and certified partners and we donate a portion of our sales to selected charities. As a business we are always looking for ways to innovate, from new, more sustainable fabric technology to sustainable dyes, production methods and fabric compositions."
Many of Raja's customers enjoy being active and appreciate her range of yoga and stretching accessories including recycled cork mats, blocks and rollers for soothing tight muscles. But her clothing isn't just for fitness fans - it works equally well as casual wear when running errands or meeting friends for coffee and is a stylish and comfortable choice when travelling, thanks to Raja's background in fashion product development.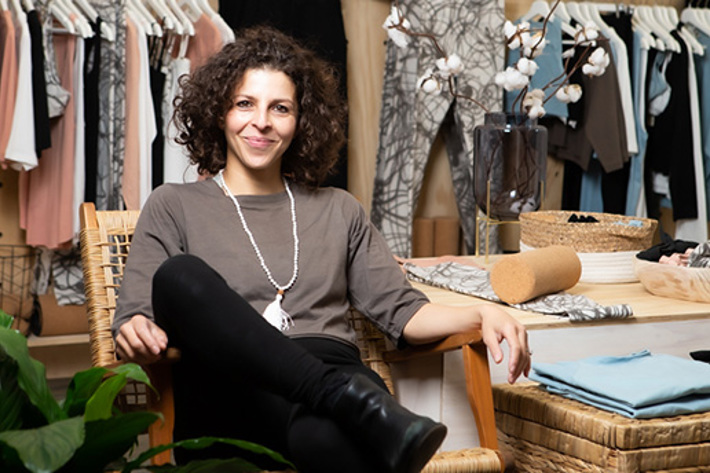 "I lean heavily on my 20+ years of experience in the fashion industry to source, test and understand new fabrics and processes that are sustainable, comfortable and durable enough for active wear yet still elegant when worn for day to day use."