Getting to Know Matt Forbes
Published 12 May 2022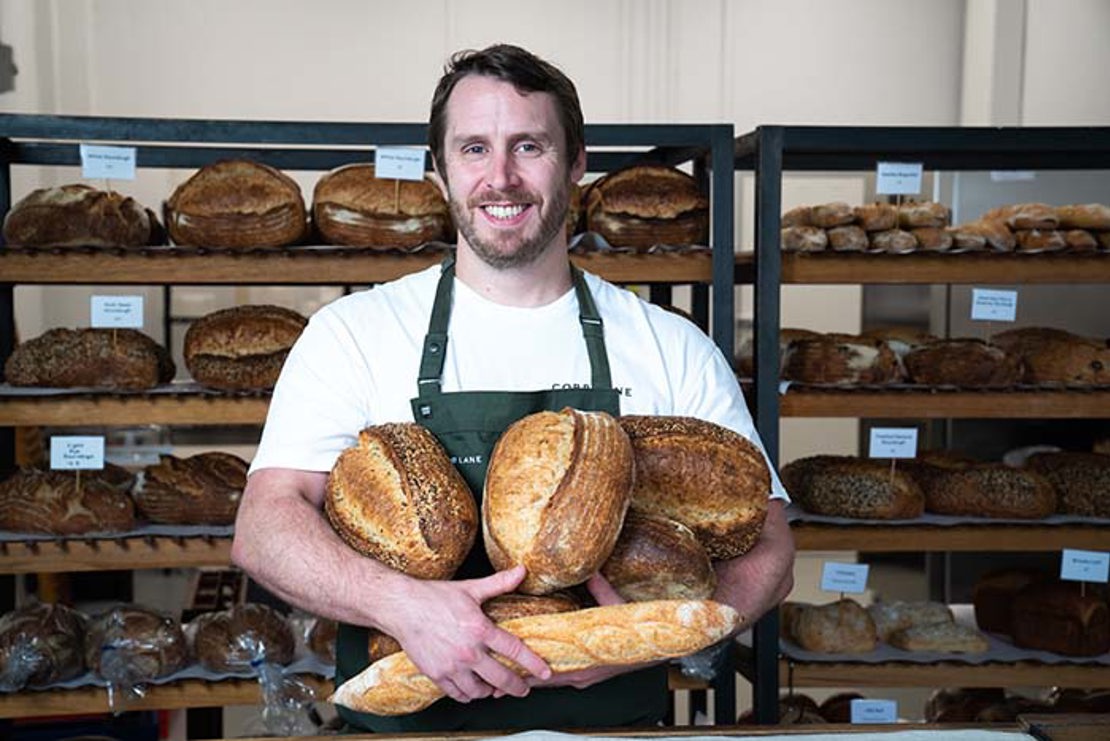 Pastry chef Matt Forbes joined the Market earlier this year with his bakery Cobb Lane
Matt Forbes draws influence for his menu from his British heritage and loves the challenge of making everything in house. He is proud of Cobb Lanes' range of sourdough breads, pastries, doughnuts, cakes, tarts and a menu that is constantly changing and evolving.
What inspired you to set up your business and when did you set it up?
We were inspired by the lack of options for cafes to get good quality cakes and cookies from a wholesale supplier, everything was super average at the time. This was back in 2012. We wanted to create sweets that would pair well with the delicious coffees this city is known for! Since then the market has been flooded with quality cake makers and bakeries. We are really spoilt for choice in Melbourne. 
How do you source your ingredients?
We source all our ingredients from quality local (as much as possible) suppliers. Using our neighbours at the market for fruit and veg and amazing flour mills like Wholegrain milling and the best cultured butter in Australia from Pepe Saya. 
Have you always been a baker or did you have a different job?
I consider myself a pastry chef first and foremost, bread has always been a massive part of my repertoire but I wouldn't call myself a baker. I've been in pastry since I was 17 when I worked at Le Manoir aux Quat Saisons under my greatest mentor Benoit Blin. 
Describe your products and how they are different to other bakeries.
We focus on classic techniques with bold fresh flavours. Taste and flavour comes first with us, looks come second. 
Tell us why you chose the South Melbourne Market to sell your products?
South Melbourne market is an amazing market full of quality retailers. For me it's a real food lovers market with an amazing loyal crowd. 
Find Cobb Lane in Stall 42 on Coventry Street.