Getting to know: Jordan Saw
Published 20 November 2020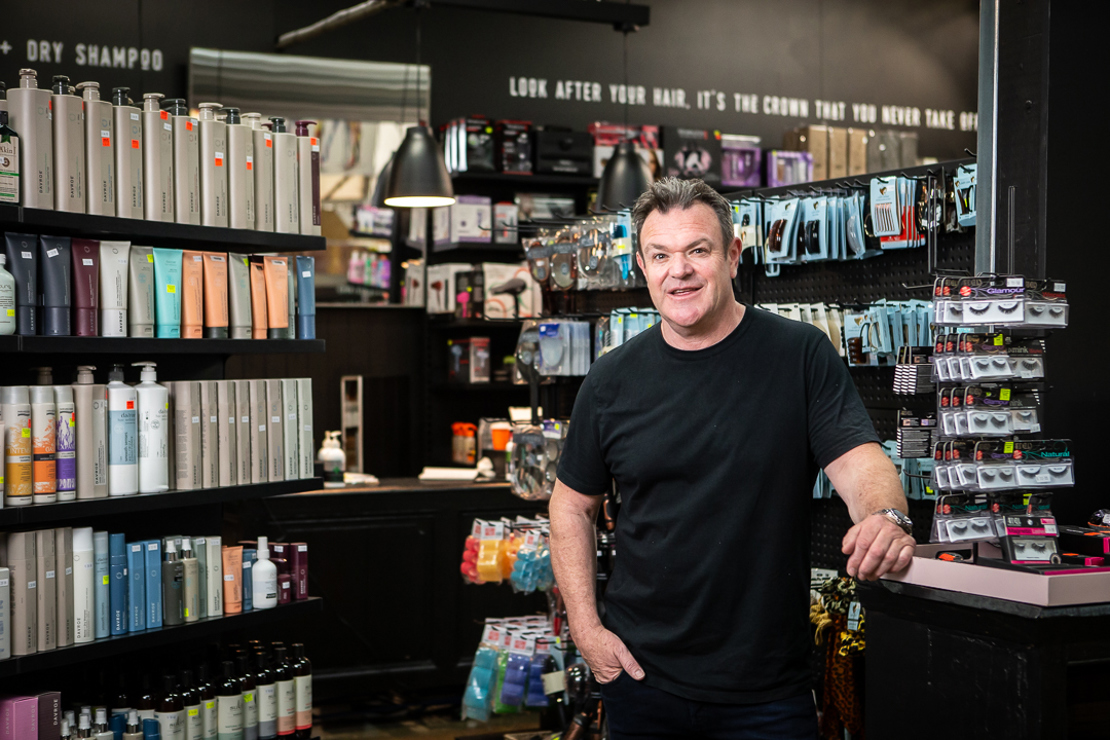 Meet Jordan from BeautyWorks
For more than three decades, Jordan Saw has made it his business to keep people looking and feeling their best. Since becoming the owner of BeautyWorks (formerly Better Price Cosmetics) in 2017, he has been responsible for discovering and stocking quality cosmetics, toiletries and hair care products and advising customers on the items that will best suit their needs. But his expertise extends beyond the BeautyWorks shopfront.
"I have been working in the cosmetics and toiletries industry for over 30 years, mostly actually manufacturing products but also wholesale, and now retail too," he explains.
Jordan's connection to the Market began as a wholesaler supplying the previous owner of Better Price Cosmetics with products. Established as a cosmetics and toiletries retailer for more than 20 years, the now rebranded and newly renovated store is nearly entirely a family affair.
"We run it as a family business with all three of my daughters either currently or previously working here," says Jordan. "Having said that, Lina – not my daughter – manages the shop on a day-to-day basis."
Apart from interacting with his customers, Jordan says he enjoys being at the forefront of trends and embraces the recent demand for Australian products.
"I love the way fads come and go, and that is especially so in our industry. What was your best seller five years ago may not even be around today. I think my favourite trend is the current popularity of Australian owned and made salon hair care brands, with RPR, Davroe, Kevin Murphy and Juuce being some of our best selling products. One of our best-selling brands is another Australian brand called Empire Australia who market a wide range of bath and body products, with some new products just launched including a candle and soaps."
Jordan's experience as a cosmetics manufacturer allows him to make knowledgeable decisions about the products he stocks.
"You can tell the brands that aren't made so well if you know what you are looking for!" he says.
While his work at the Market keeps him busy, Jordan still finds the time for other ventures.
"I'm involved in a few different businesses – all cosmetics based – so I'm either working or spending time with family and friends."
Will the next big hair and beauty trend start at South Melbourne Market? Keep dropping in to BeautyWorks to find out!