Getting to Know Ejaz Ahamed
Published 23 July 2021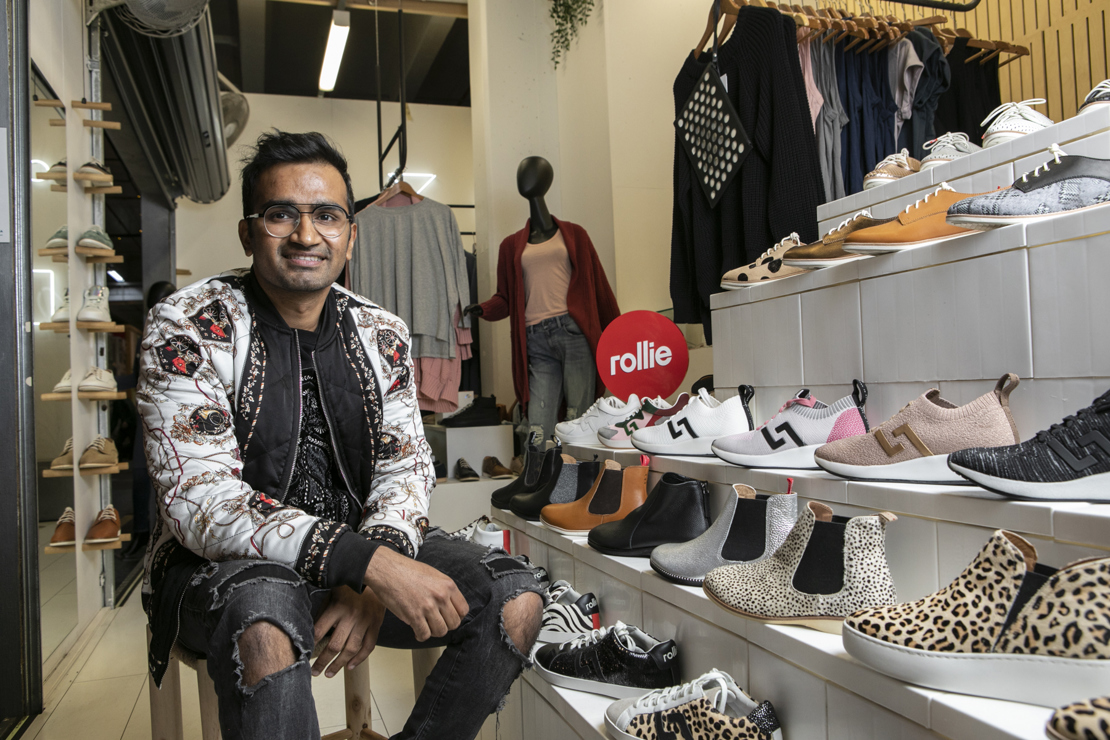 One of the Market's favourite go-to shops for fashion and accessories has a new owner!
We took five with Ejaz Ahamed, the new owner of Lost In Seasons in SO:ME Space. The popular fashion and accessories stall is designed for Melbournians, who often face four seasons in one day!
What inspired you to take over Lost in Seasons?
I have always been fascinated by garment and footwear construction and design. The Rollie footwear label at Lost In Seasons is so beautifully made; I was attracted to the fine construction, materials used as well as the exciting colours. 
Are you making any changes to the product range? 
I am trying to keep the offering as similar as possible so it stays in keeping with such a successful, supported and well established stall in the SO:ME Space. I have continued to get some classic, timeless, hundred percent wool coats in reds, navy and lavender for a splash of colour. Raincoats are also something that were in the shop previously but I have continued to bring them in in different colours.
Did you have a different job before this business?
Yes, I have my own online fabric shop. It is completely online so I am really enjoying the interactive element added by the physical shop. 
What do you like about being in the SO:ME Space at the Market?
I love interacting with people and seeing the excitement on their faces when I am able to help them find a pair of shoes I can tell they really like. I enjoy being able to bring happiness to people with the products I am selling especially at the present time. I love the collective feeling in the SO:ME Space - it's almost like a feeling of friends or family. 
What do you like doing in your spare time?
I love reading and spending time with my beloved cavoodle fur-baby Cookie and other animals.
Do you have a favourite recipe you can share with our customers?
My favourite recipe is Carrot Halwa Pudding. Its the perfect mix of something super healthy and a little bit naughty and indulgent.
Find Lost In Seasons in SO:ME Space, open Wednesday, Friday, Saturday and Sunday from 8am. During lockdown, shop online at lostinseasons.com.