Getting to know: David Kift
Published 25 June 2020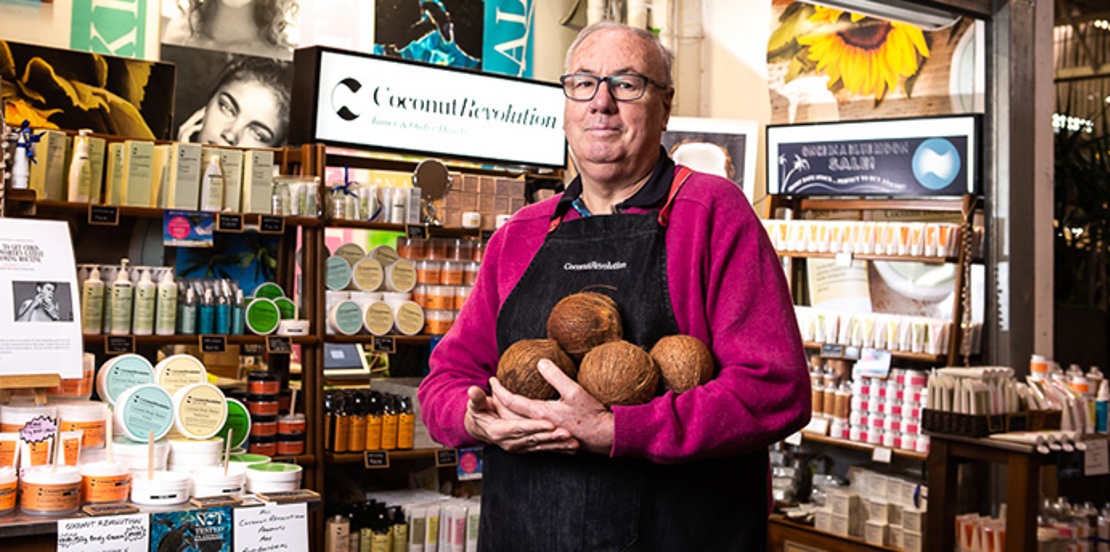 David Kift of Coconut Revolution
To say David Kift is crazy about organic coconuts - their oil, to be exact - is an understatement. But once the founder and owner of Coconut Revolution starts explaining his passion for the product, it all makes sense.
"Organic coconut oil contains up to 50% lauric acid which is found mainly in breast milk and contains lots of health benefits," David says, adding that it is very good for skin conditions such as eczema, psoriasis and dermatitis.
Having tested customers' responses to his skin care products at a stall at the Night Market in early 2016, David opened Coconut Revolution at the Market just a few months later and has become a go-to for customers wanting organic products including edible coconut oil, hand creams, lip balms, body butters and hair masks thanks to the quality of the processing.
"Coconut Revolution leads the world in the production and development of organic coconut oil products," says David. "We cultivate the best coconuts in the world working exclusively in the Surat Thani Delta in Thailand. We are the only ones to cold press three times and then purify three times, getting rid of any impurities. In our cosmetic ranges we mix the oil with shea butter which is also good for eczema, psoriasis and dermatitis. We get many customers who upon buying a Body Butter or Cream come back and say their wrinkles have disappeared."
Customers who have struggled with skin conditions are always keen to let David know how his products have helped them.
"It is even beneficial in healing mums' tummy scars after birth," says David. "I remember one customer who wanted to show me how her scars had disappeared! We get lots of feedback about how organic coconut oil controls customers' eczema and psoriasis for adults and their children."
The benefits of organic coconut oil are more than skin deep, according to David.
"The oil is is great for consumption as well being a weight loss agent as it burns more fat than what it produces. Firemen drink it in their morning coffee as the oil releases energy during the day."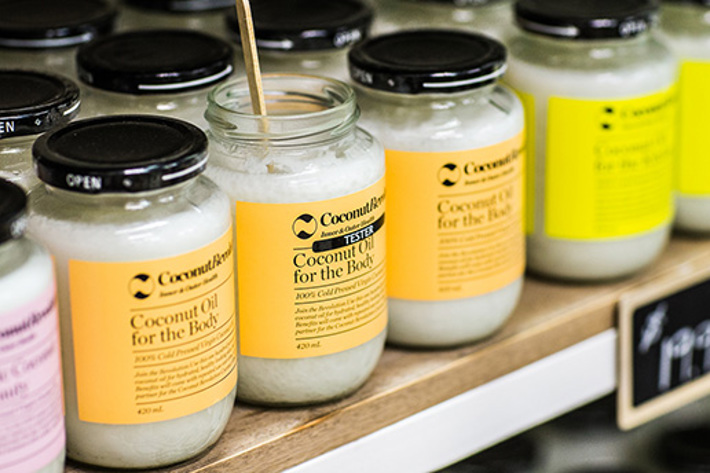 While Coconut Revolution's products have been supplied to leading retailers as far away as the USA, the Market shop is the brand's only retail store.
David loves that his little shop allows him to build relationships with regular visitors to the Market, and of course with other stallholders.
"I love my neighbour tenants and our South Melbourne Market community."