Getting to know Catherine Evans
Published 3 March 2022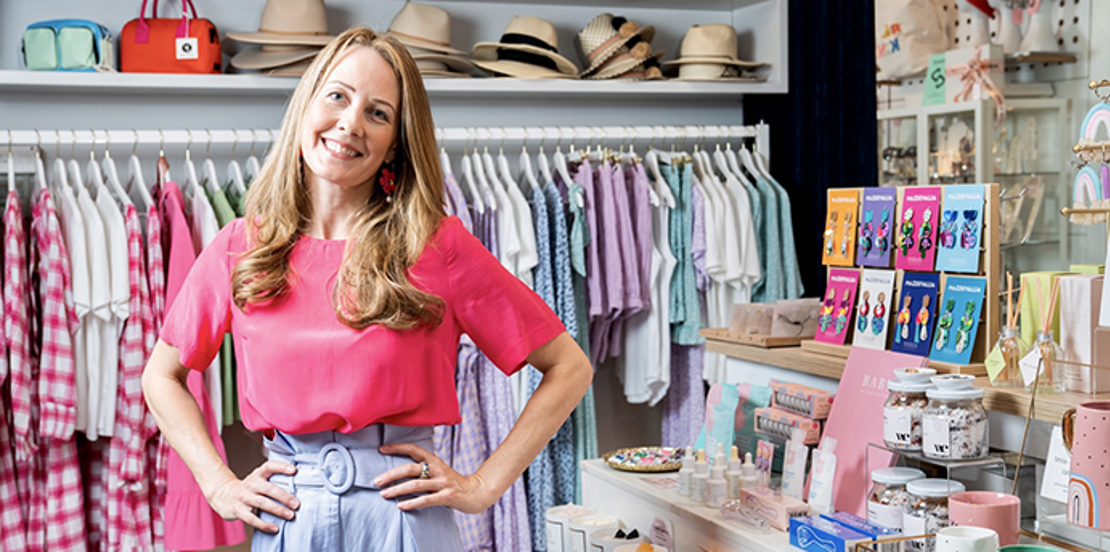 After years in the corporate sector, Catherine followed a lifelong passion to create jewellery.
Ruby & Sky is a Fashion, jewellery, accessory and beauty haven in the SO:ME Space and also now on the Market's online shop SMM Direct.
What inspired you to set up your business?
When my daughter was a toddler I wanted to start a business where I could work from home and be flexible with my hours and she was such an inspiration that I started a business called 'itutu' sewing handmade tutus and making kids jewellery. I've always loved glitter and anything sparkly so at first it was just a bit of fun to have with her. But even though the business grew the Mums were always commenting on my jewellery (a lifelong passion) and so itutu evolved and I ended up concentrating on that.
What year did you start trading at the Market and what do you like about the SO:ME space your store is located in?
My first pop up stall at the market was in 2015 and I was so nervous! I had done plenty of other pop ups and school fetes but this was a 6 week commitment with a much broader demographic focusing solely on jewellery. But I loved it from day one - the dynamic of the customers, the characters and charisma of the stallholders and the enthusiasm of the other pop ups who were also at the beginning of their retail careers. The sheer joy of making a sale was a bit off a rush because at first you can't quite believe someone likes what you do! And I really don't think that any other market in Melbourne has quite the same community vibe, especially the SO:ME Space. I've been a local now for over 12 years and will forever shop here. 
Did you have a different job before setting up your business? 
Yes I worked in the corporate sector for years - first in Legal and then in Human Resources. I loved the interactions especially in HR but there was always something missing and although I learnt a lot about business and loved many aspects of these roles there wasn't any true creativity or expression to truly flourish. And I have my husband to thank for making me realise that was my passion.
Describe your products, who are they for and what makes them unique?
I have always loved jewellery and you'll find about 20 different local brands and Australian designers in store at any given moment from fun, laser cut acrylic shapes to precious metal artisan pieces and everything in between including lots of little treasures for kids too. A pair of earrings can truly change the vibe of an outfit! We also focus on Australian womenswear - usually pieces with a pop of colour or a fun little detail or more classic styles that have a great cut to flatter your shape. Our drive at Ruby & Sky is for you to walk out feeling amazing, full of confidence and with something designed locally with love and care.
What do you like doing in your spare time?
Well if I'm honest I don't get much of that because I literally love what I do and am always looking out for new talent and designers. But if I do tear myself away from the shop or my laptop you'll find me running alongside the bay or Albert Park lake or enjoying dinner with friends and family. Being Welsh I can never say no to a drink at a local pub either!
Do you have a favourite recipe you could share with us?
Speaking of my heritage my daughter's favourite recipe is for Welsh cakes. They are a cross between a cookie, a scone and a pancake but griddled not baked with juicy sultanas, mixed spice, cinnamon and sugar. There's nothing better especially on a cold Winter's afternoon.