Dairy Free Made Easy at the Market
Published 9 August 2020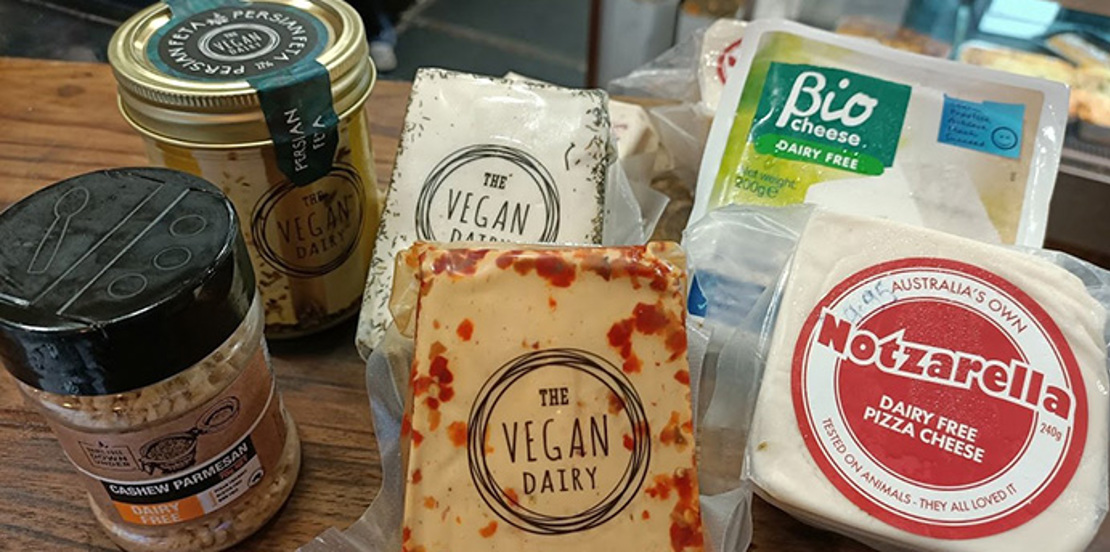 The Market is filled with alternatives for those that don't do dairy!
Cheese, milk, yoghurt, chocolate, ice cream... all these delicious foods are generally associated with dairy.
But if you're lactose intolerant, vegan or are avoiding dairy for any other reason, you can stock up on dairy-free versions of all your favourites to take home and pick up ready-made snacks and meals too, thanks to the many options at the Market.
Dairy-free products are often vegan, so for groceries, drop into South Melbourne Market Organics or Moses & Co Market Wholefoods. These stalls carry a wide range of vegan products, and their dairy-free range includes nut cheeses, mylks  (milk from sources other than dairy, such as legumes, nuts, grains or seeds), raw chocolate, soy and coconut yoghurts and even cooking chocolate.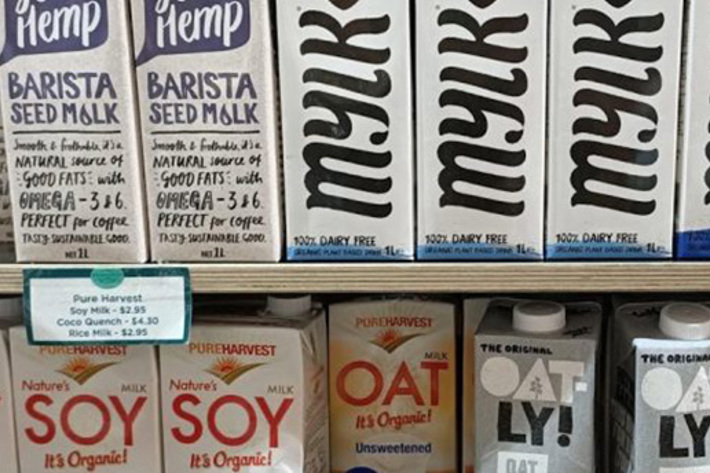 Both stalls stock pesto that is free of the parmesan cheese found in many conventional versions, along with various dips and even vegan butter.
You'll also find powdered or otherwise concentrated versions of the mylks for making large quantities or for use in cooking, such as jars of almond creme or hemp milk powder.
There's dairy-free/vegan ravioli too, or ask at The Fresh Pasta Shop about their range of frozen dairy-free pastas such as the beetroot casarecce.
Plant-based feta and mozzarella (Notzarella!) can be found at Emerald Deli, along with cashew parmesan to sprinkle over pasta and other dishes.
Check out traders such as Theo's Deli in the deli aisle or Pickadeli in the Food Hall for dairy-free dips, and while you're there, treat yourself to a sorbet at Fritz Gelato - most of their fruit flavours do not contain any dairy products.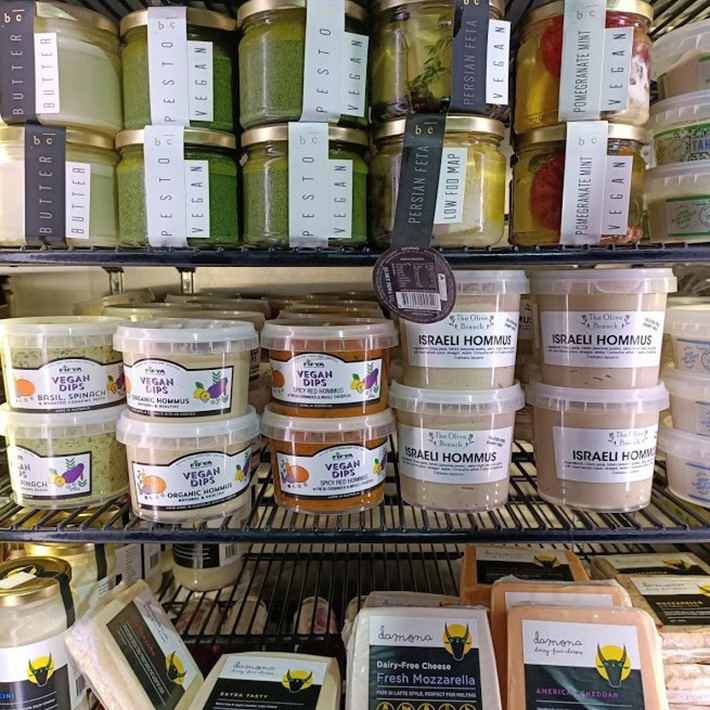 Sweet vegan and dairy-free treats in Aisle G at Flour in the form of cakes, slices and other baked and "raw" delights.
Don't forget the old-school Market favourite that also happens to be vegan-friendly and dairy-free: hot jam donuts from the Original Donuts van on York Street.
If you're after a meal, you're in luck, as there are dairy-free choices at nearly all the Market's eateries.
Plant-based smoothies and poke bowls are available at The Village Juicery. You don't even have to leave the house to feast on the offerings from traders such as Claypots Evening Star and Simply Spanish, who have home delivery available (see here for more pickup, takeaway and home delivery options).
Coming soon is new plant based restaurant Marko on Cecil Street which will bring plant based food to the Market at the end of March. Serving casual, fun food, think burgers, pitas, salads (with substance) and lots of snacks and sides. 
Vegan, gluten and dairy free options such as pho or banh mi can be found at Ba Ba Rolls and temaki hand rolls or sushi from Yo Yo Sushi or Lat's Sushi.
In fact, there's so much variety that you could eat a different dairy-free dish every day at the Market, so come down to try some for yourself.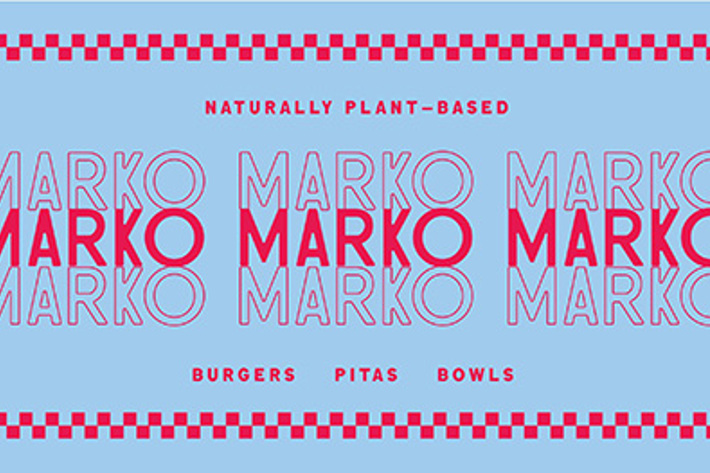 For those unable to visit the Market, shop online with SMM Direct and have goods delivered to your door. We're now delivering across all of metro Melbourne plus selected regional areas.