Cecil Street Transformation
Published 4 January 2022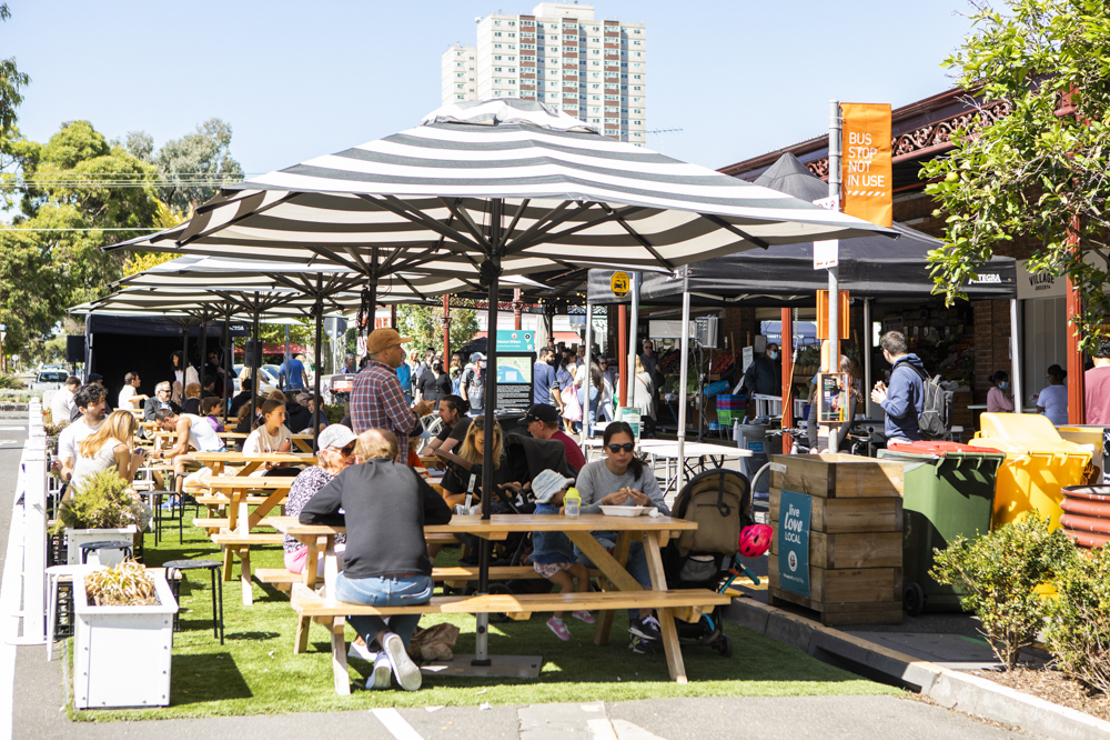 Cecil Street, the Market's much-loved culinary strip is getting a makeover for summer! 
We're excited to be extending the outdoor area on the Cecil Street side of the Market to create a safe, inviting and accessible space for our Market community to enjoy. Visitors can grab a bite, sit and mingle with family and friends while soaking in the wonderful Market atmosphere.
From 3 January through until 26 April, the northbound lane of Cecil Street (between York and Coventry Streets) will be closed to vehicles. Bicycle access will be maintained and moved to the right-hand side of the closed lane.
The City of Port Phillip recently obtained a grant as part of the Victorian Government's COVID Safe Outdoor Activation Fund. South Melbourne Market received a portion of this funding which will be used to assist in creating a space to support some of our restaurants to increase their outdoor dining capacity as a result of COVID-19 restrictions. These funds will be used to close the northbound lane of Cecil Street and provide a great program of live entertainment and activations outside the Market, including a COVID Safe Mussel and Jazz celebration, creating a safe, welcome and vibrant space for our much-loved Market community.
The space will also feature free live music, fitness sessions, kids activities and more. To find out more, visit What's On.
We are currently seeking local resident and business feedback on this initiative: