Cecil Street Outdoor Dining Area Extension
Published 26 March 2021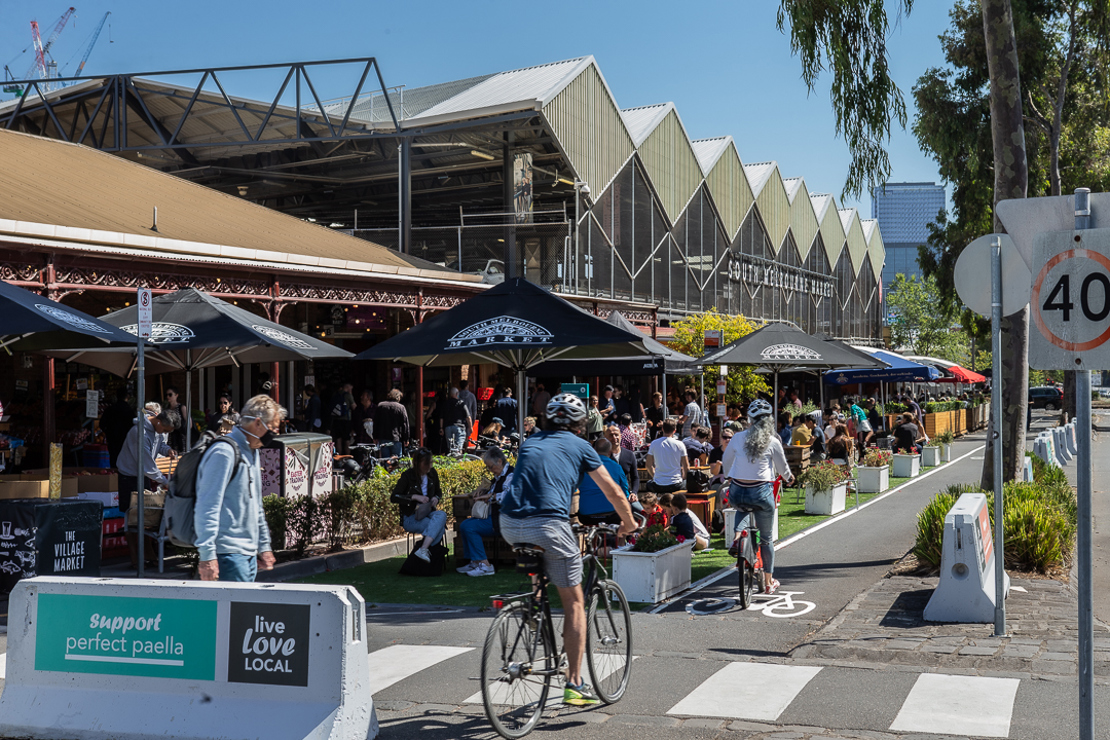 Originally to reopen 30 March, Council have today approved an extension of the street closure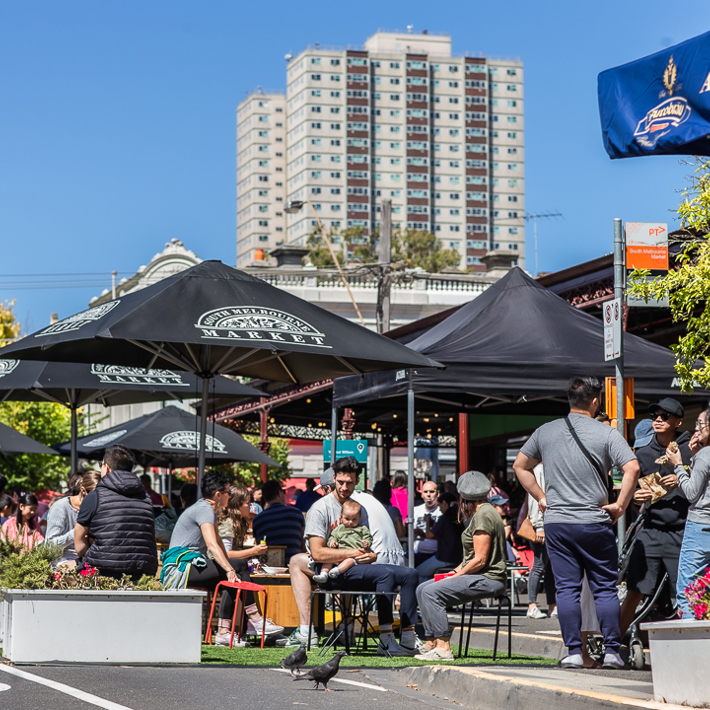 We're excited to announce that the Cecil Street outdoor dining area has been approved for an extension.
The northbound lane of Cecil Street (between York and Coventry Streets) has been closed to vehicles since 4 January 2021 as part of the City of Port Phillip's COVID-19 economic recovery roadmap to support local businesses. 
Extending the outdoor area on the Cecil Street side of the Market has created a safe, inviting and accessible space for our local community to enjoy. South Melbourne Market is a very important public place for social and cultural interaction, and this space has provided additional space for our community to relax, play, mingle and enjoy delicious food from our traders and local businesses. 
Three public surveys have taken place at the Market over the course of summer and results show overwhelming support of this new temporary Cecil Street public precinct. City of Port Phillip also recently announced the extension of outdoor dining parklets until the end of June.
With such strong support of the Cecil Street lane closure from the public and considering the recent extension of the outdoor dining parklets, the extension of this temporary public space will continue until Sunday 18 April, as decided upon in the Council meeting held 7 April.