BIG Sculpture
Published 4 April 2022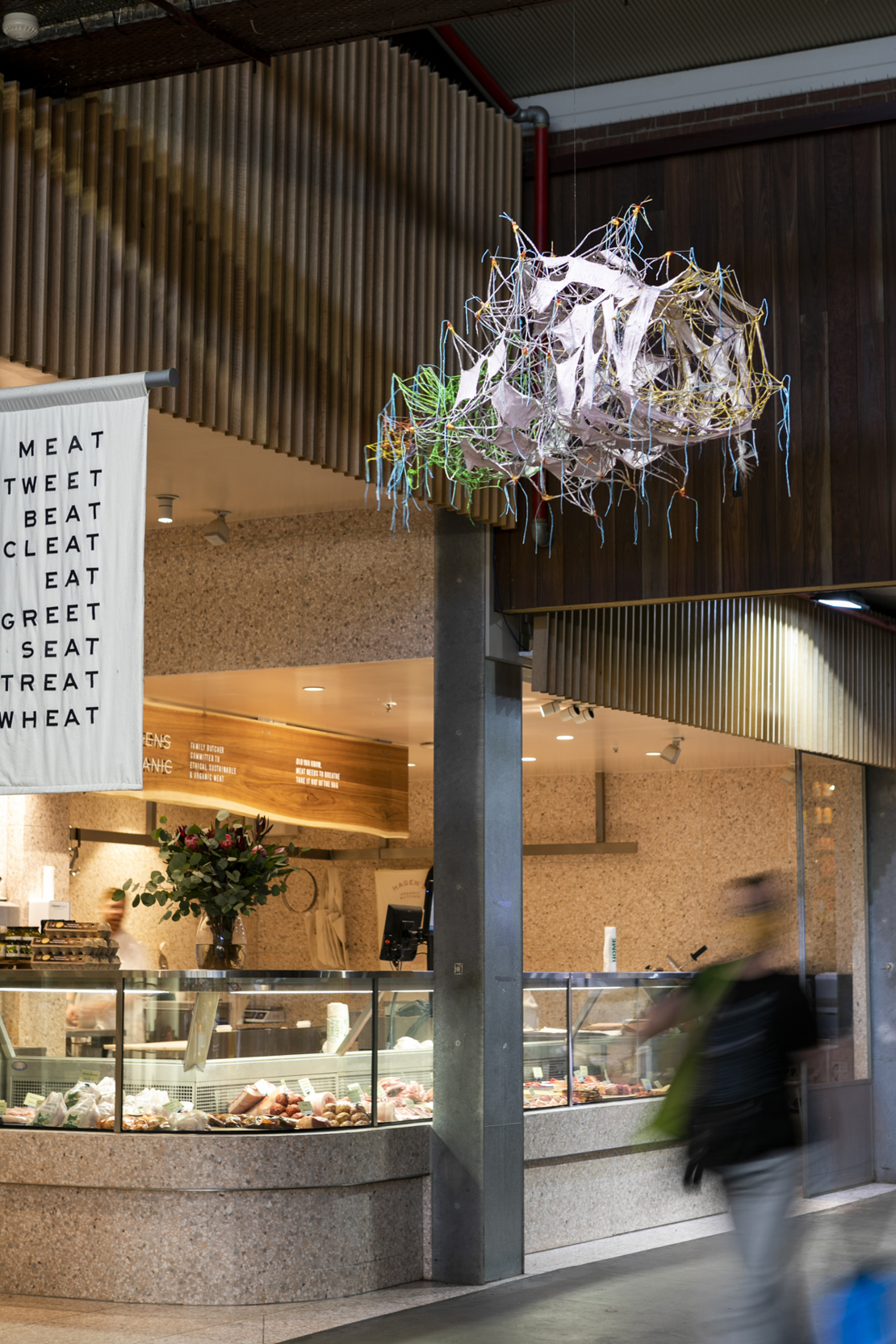 Showing dynamic art in unusual public places to make great art accessible to the community
BIG Sculpture, a recipient of an Arts Response Grant from the City of Port Phillip, will present four sculptures by four Melbourne artists in various locations at South Melbourne Market.
This is a free exhibition running from Wednesday 13 April to Wednesday 25 May.
Visitors to the Market will have the opportunity to contemplate some new additions to the vibrant retail and community atmosphere when the sculptures that vary in both medium and scale will be on display.
The sculptures can be found in the following locations: 
- Market Food Hall
- Market Food Hall entry (near Hagen's Organics)
- Market Community Space (Centre Aisle)
- Posters in around the Market (QR Code)
Mark Schaller's work The Yellow Tailed Black Cockatoo is a reductive wood carving, Pattie Beerens' The Eclosion and Adrian Spurr's Tower#2 are both assemblages while Victoria Jost's The Garden and the Key utilises information technology to reveal a soundscape. 
Sculptor Adrian Spurr said he was delighted to participate in the event.
"During the pandemic art seemed to be at the bottom of the pile. The opportunity to exhibit in such a novel environment brought my creativity back to the surface".
Artists
Pattie Beerens: Artwork Title; Eclosion. Pattie creates collaborative engagements with the world to explore an ethos of inhabiting place that decentres the By weaving her love of clay – earth – into curious, whimsical, mattering entanglements, conversations form around relatedness, respect, and collaborative survival. Winner of the 2021 Toorak Sculpture Prize and currently participating in the Lorne Sculpture Biennale.
Victoria Jost: Artwork Title: The Garden and the Key. A sound-based installation and a series of recordings of short verses inspired by the gardens and parks around the city of Melbourne. The installation will consist of shaped QR codes thereby accessing her website where the work will be both available for listening and reading, opening an interconnected web of fictions between the natural world and the market visitors.


Mark Schaller: Artwork Title: Yellow Tailed Black Cockatoo. Mark has an abundant curiosity, and is highly inventive in his selection of materials and work practices. His work provides us with a refreshing, often irreverent, tongue-in-cheek glimpse of ourselves through his vibrant, colourful Mark was a founder member of the Raw Studios Melbourne in the early 1980's. and has work in the collections of the NGV and the NGA.


Adrian Spurr. Artwork Title: Tower#2. In collaboration with Mariella Del Conte, Adrian formed BIG Sculpture in 2019. He was the Toorak Sculpture Prize winner 2012 and most recently the 2020/21 Bayside Sculptor in Residence at Billilla Mansion. His sculptural practice includes assemblage sculpture, stone carving and bronze He is also a Master Printmaker and founder of two fine art print studios here in Melbourne.
Click here to visit the Big Sculpture website.