Community
Events
Mussel Festival
Mussel and Jazz Festival Update
Published 12 January 2021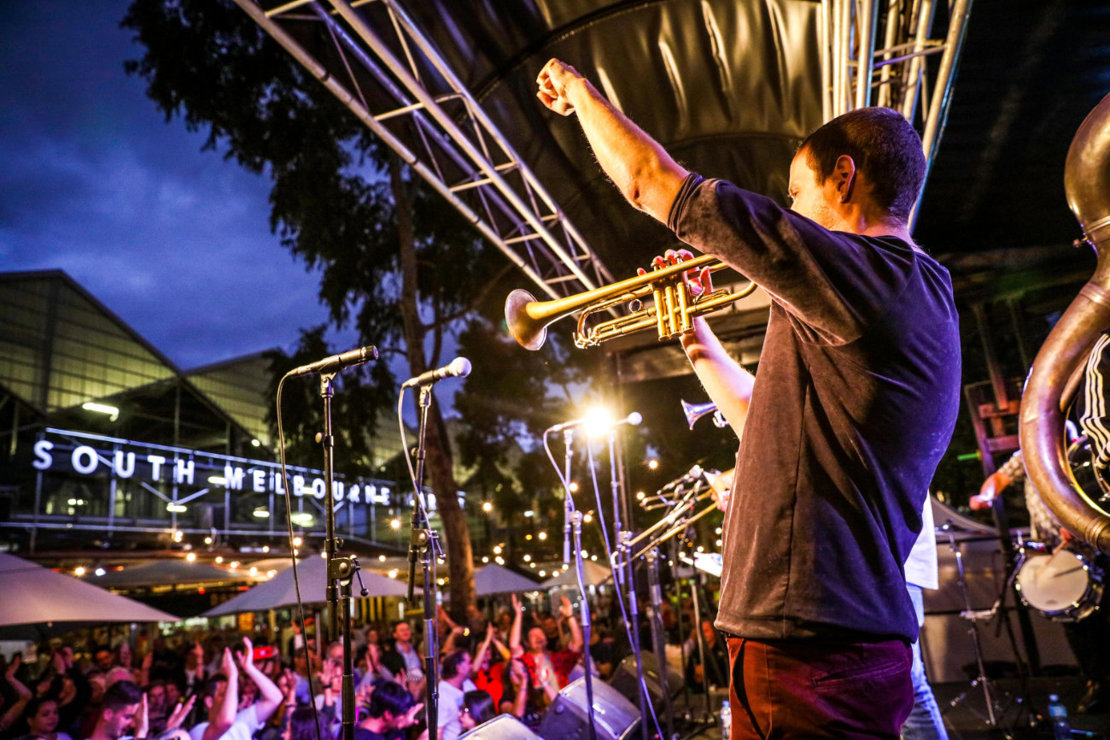 The much-loved event will sadly not go ahead in 2021
After continued success over the last 7 years combining delicious seafood and local jazz, we are sad to announce that the Port Phillip Mussel and Jazz Festival will not go ahead in 2021. The Labour Day long weekend will be a quieter one than usual and a year without this truly special event is hard for us to comprehend, however our main focus remains the safety and well-being of our Market community and everyone involved in this event.
The cancellation of this year's festival will no doubt come as a disappointment to our wonderful food vendors, artists, performers and contractors. Our sincere thanks to everyone who has been involved in the Mussel and Jazz Festival in the past, we hope you are all keeping safe and well and we look forward to seeing you all again soon.
For those who were looking forward to dancing to Melbourne's hottest jazz musicians and feasting on bowls of piping hot mussels this year, we share your disappointment. That's why we're currently working on creating some special activities in lieu of this great event. It may be quieter, it may be smaller, but we still think we can celebrate Melbourne's love for jazz and seafood in other ways at the Market, so stay tuned.
Seasonal celebrations, festivals and events that bring together our community are part of South Melbourne Market's DNA. Rest assured, they'll be back when safe to do so, with the focus being