BYO Containers: Where Can I Use Them?
Published 22 October 2019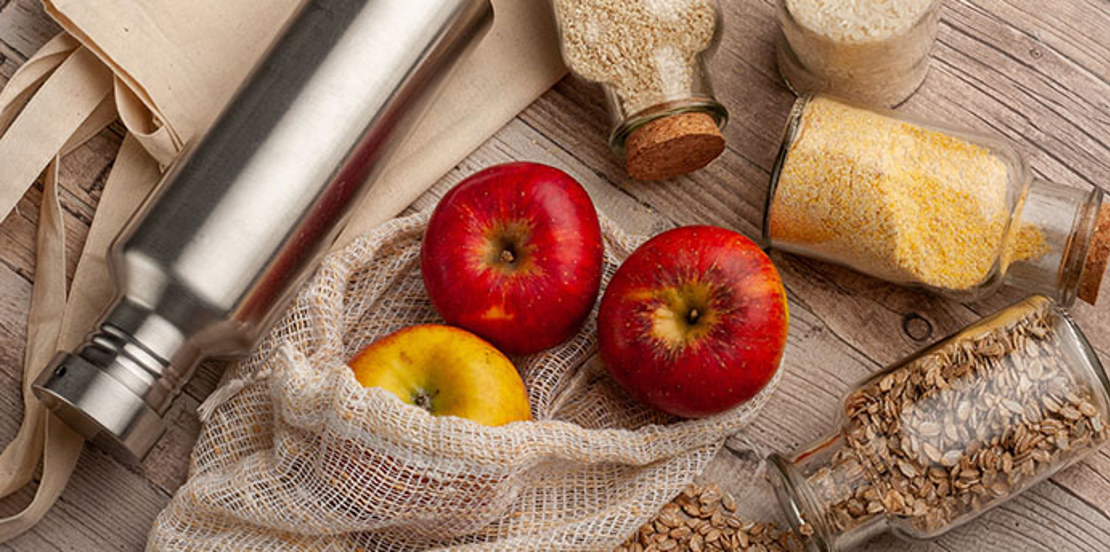 From your takeaway lunch to coffee beans, meats, cheeses, nuts and pet food!
If you bring your own reusable bags for shopping and keep a coffee cup and a reusable straw with you for beverages on the go, thank you! You're one of our many customers whose actions may seem small but are actually hugely important for reducing waste at the Market and on the planet in general.
Want to do more? How about bringing your own clean containers or bags when shopping for meat, fresh pasta, fish, nuts, liquid soap, salad, eggs, pet food, coffee beans, tea leaves... in fact most of the Market traders selling loose items are more than happy for customers to supply their own means of transporting products home, just as shoppers used to do before plastic use was widespread!
While you may not want to carry a saucepan around with you to purchase take-home meals (as was the practice back in the day) why not try some of these suggestions?
Glass jars: great for picking up items such as dips and olives from our deli stalls, smoothies from The Village Juicery and nut butters from Moses & Co Market Wholefoods (just make sure the jar opening is large enough to fit a dessert spoon in easily).
Plastic or silicon containers with sealed lids: this great all-rounder can be used to pick up lunch from places such as the Small Town Pie Co or Aptus Seafood Grill; sneak out sweets from Cannoleria or Joy Cupcakes; store steak and snags from the butchers; take home fresh gnocchi from The Fresh Pasta Shop or store leftovers from eateries in the Food Hall or on Cecil Street.
Tins: use these to store coffee beans from Padre Coffee or Rita's Coffee & Nuts.
Resealable foil and plastic pouch bags: take them to Tea Drop to fill up with your favourite tea leaves.
Egg cartons: Babe's Eggs encourage customers to bring the cartons from their stall back to be refilled (please note, due to health reasons only cartons from Babe's Eggs will be accepted).
Plastic bottles: take them to The Soap Shop to fill with liquid detergents and cleansers. (Or if you like a fancier look, why not decant them into a bottle made from ceramic or glass once you get home?)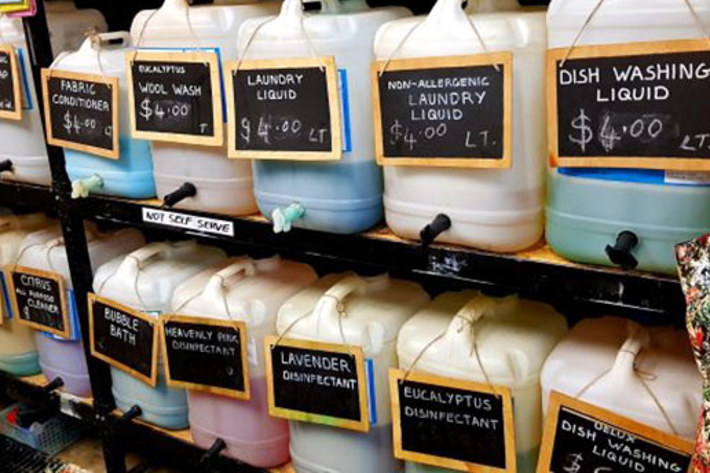 If you do bring your own containers when shopping, remember to clean and dry them first (see here for tips) and to make sure that the opening is large enough so that stallholders' equipment does not come into contact with the container.
Some products are best stored in item-specific containers and bags, which are also available at the Market. Try WB Smith & Co Kitchenware for beeswax wraps that will keep cheese fresh, silicon lids for cut fruit and produce, sheets of paper for fresh bread, stainless steel lunch boxes, produce bags and more.
All our traders are happy for customers to bring their own shopping bags.
Produce bags are welcome at any of the fruit and vegetable stalls and can be purchased at the Market office or online.
The following traders accept BYO cups and containers:
FOOD AND BEVERAGE:
Aptus Oyster Bar
Aptus Seafood Grill
Ba Ba Rolls
Bambu
Burhan's Espresso
Cannoleria
Canteen
Claypots Evening Star
Clement Coffee
Dragon Room Chinese
Fritz Gelato
Joy Cupcakes
Koy
La Lapa
Lat's Sushi
Mama Tran Dumpling
Market Borek
Oyster Bar by Aptus Seafood
Padre Coffee
Pieno di Grazia
Proper & Son
Simply Spanish
Small Town Pie Co
SMM Dim Sims
Tea Drop
The Village Juicery
YoYo Sushi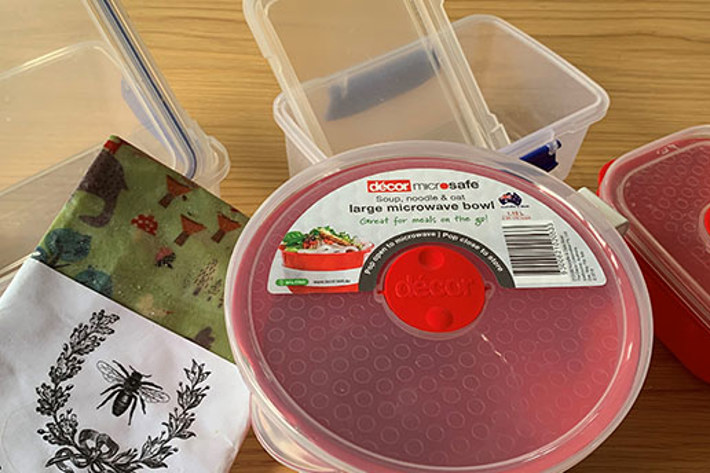 DELI GOODS:
Alka Polish Deli
Emerald Deli
La Central
Pickadeli
Steve's Deli
Theo's Deli
Vangeli's Deli
NUTS AND DRIED FRUIT:
Nutshoppe
Rita's Coffee and Nuts
MEAT, POULTRY & SEAFOOD:
Aptus Seafood
Emerald Hill Poultry
Hagen's Organic Butcher
K & L Poultry
Kirkpatrick's Meats
SMM Poultry
South Melbourne Seafoods
Ralph's Meat Company
The Fish Shoppe
Tony's Meat Supply
OTHER:
Atypic Chocolate
Babe's Eggs
Gewürzhaus
Moses & Co Market Wholefoods
SMM Organics
St George's Bakery
The Fresh Pasta Shop
The Pet Grocer
The Soap Shop