Junior Chef Challenge - Summer 2022
Make your own tortillas! 
If you would like an extra challenge you can make your own flour tortillas. They only require a few ingredients and are easy to mix, but they do take time to roll out and cook. Adding milk helps make them easier to roll but don't worry if your tortillas are wonky - they will still taste just as good!
The Junior Chef Challenge is optional and aimed at children aged 9+. If not taking the challenge, corn or flour tortillas are available to purchase at the Market.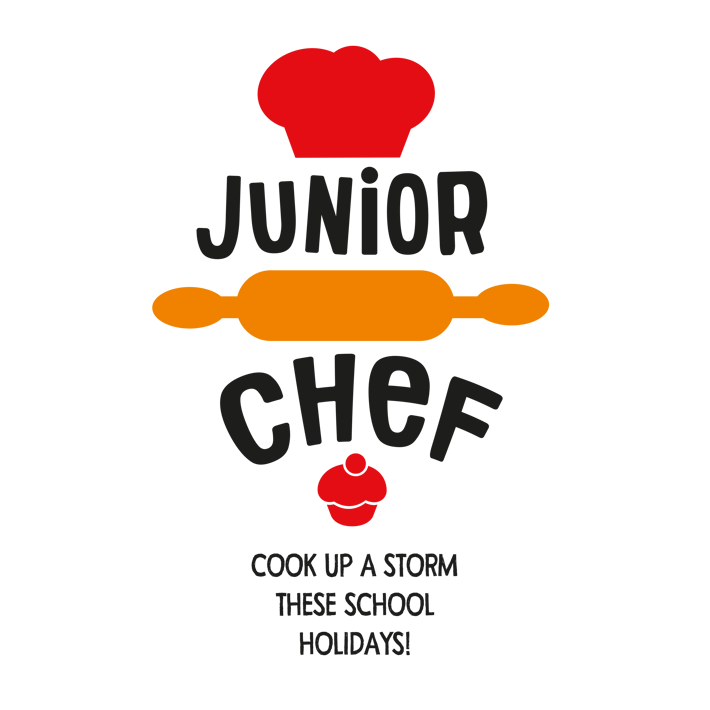 Ingredients
1 and 1/2 cups plain flour
3/4 teaspoon baking powder
3/4 teaspoon salt
3/4 cup of milk or plant-based milk.
1 and 1/2 tablespoons oil or butter
Extra oil for cooking
Method
Part 1: Make the dough
Put the flour, baking powder and salt in a bowl and mix together.
Add the oil or butter and use your fingers to rub it into the flour until it is completely mixed and looks a bit like sand.
Put the milk into a small saucepan and heat over medium heat until it gets hot but don't let it boil. You could also heat it in the microwave.
Slowly add the milk into the flour, mixing it in with a fork or whisk until it is combined.
Sprinkle some flour on a clean bench top to cover it and then take the dough mix out of the bowl and put on the bench.
Knead the dough for just a few minutes until it comes together into a ball. If it is too wet you may need to add a little bit more flour. If it is too dry add a little bit more milk – just a splash at a time.
Put the dough in a lightly oiled bowl, cover with a damp tea towel and leave to rest for 20 to 30 minutes. Make the salsa and shred the cheese and lettuce while you wait (steps 2 and 3 in the recipe).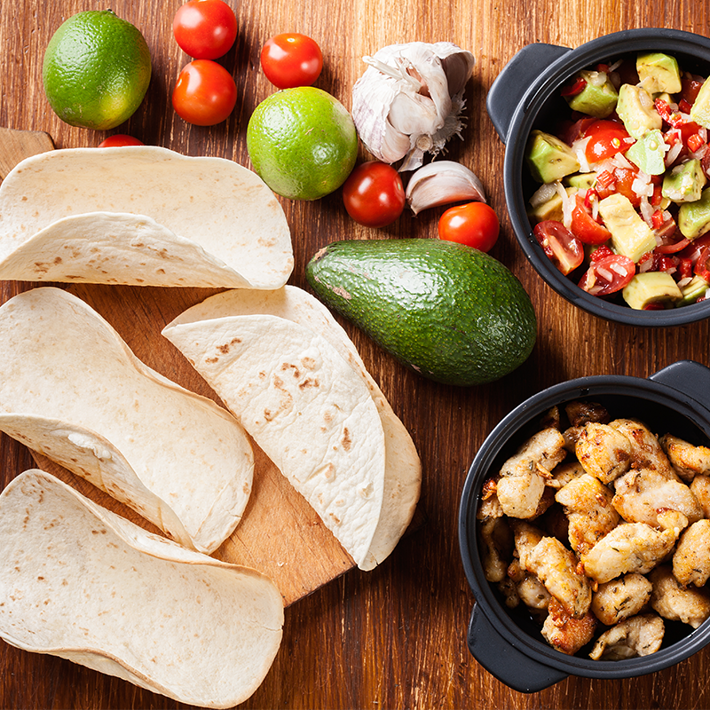 Part 2: Roll and cook the tortillas
Divide the dough into nine balls. Flour the bench again and then use a rolling pin to roll each ball into a circle about 20cm wide.
Put a medium-sized frying pan on medium heat. Put a little bit of oil in the pan and spread it out with a heat proof pastry brush.
Add a tortilla and cook for about 1 minute until it starts to bubble and then flip it over.
Cook for another minute until the tortilla starts to puff up and is browned. Remove from the heat and wrap in a clean tea towel.
Cook each of the tortillas, adding each to the pile keeping warm under the tea towel until they are ready to serve.
Serve up with your marinated chicken and tomato & avocado salsa and ENJOY!