The health and safety of our traders, workers and customers is South Melbourne Market's top priority.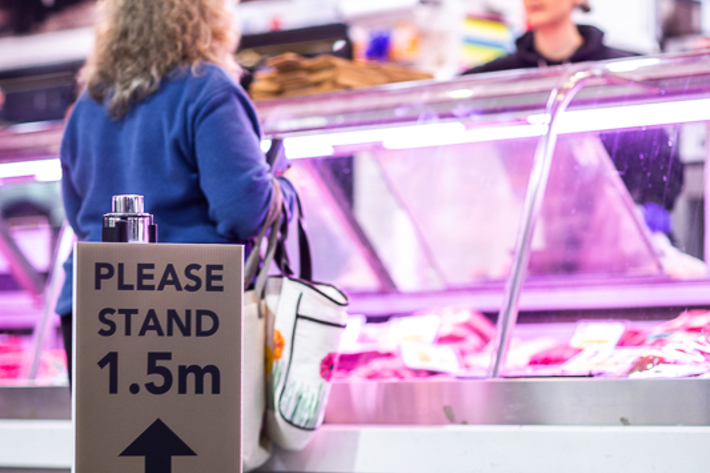 Visitor requirements
Face masks are required to be worn by every person aged 12 years and over (unless an exemption applies).
QR codes are displayed at all entrances to the Market, as well as every individual stall entry. Please do the right thing and check in using your phone when visiting the Market and individual Market stalls. If you are unable to check in using your phone or do not have a phone, please visit the Market Office located in Centre Aisle to record your details.
Safety measures
Increased hospital-grade cleaning and sanitation, with a focus on facilities, common areas and touchpoints such as handrails, door handles and buttons.
Bollard signage has been placed in the Deli Aisle and other busy areas to assist with queuing and customer flow.
Floor markers are in place to assist with queuing to ensure a minimum of 1.5m between people.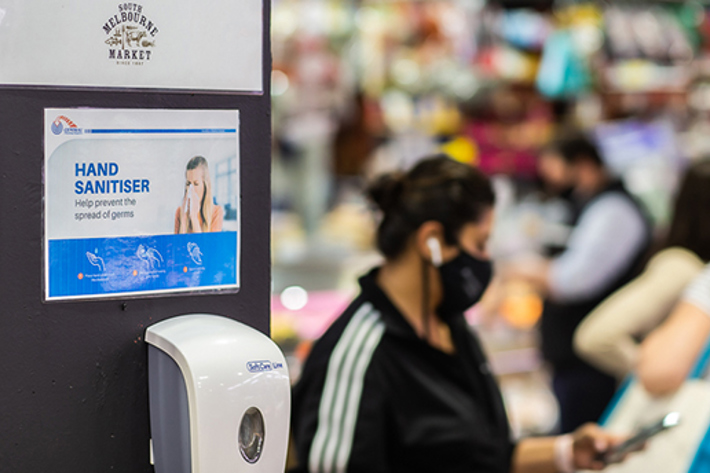 Traders have placed a limit on how many customers can enter at one time to ensure there is no more than one person per 4 sqm.
The Market launched SMM Direct in September 2020, an online shopping platform offering home delivery across metro Melbourne.
Water stations are currently closed.
Signage has been installed around the Market to remind both workers and customers of physical distancing requirements.
Additional security are onsite to manage customer flow.
Some traders have adjusted their stalls to allow for more space to move around. This might include displays or stock located outside their stalls temporarily.
Shopping tips
Plan ahead and write a shopping list to reduce dwell time at the Market
Please practice personal hygiene and utilise the complimentary hand sanitiser available
Please only touch products you are going to purchase
Please pack your own reusable bags where possible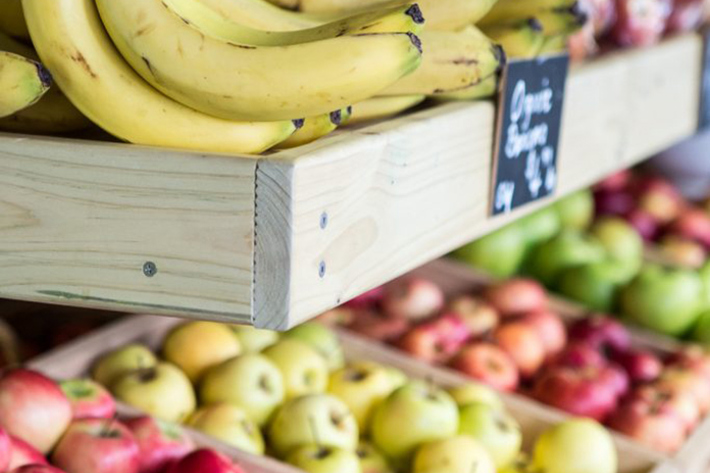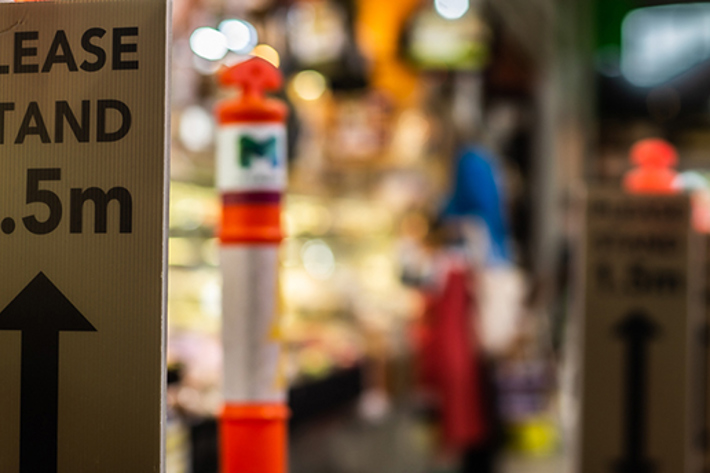 Please be patient and respect our Market staff, traders, cleaning staff and security at all times
Please practice physical distancing by staying at least 1.5m from others
Consider shopping online and utilising our home delivery service SMM Direct.
We would like to thank our community for your patience and cooperation at this time. Please remember that our staff and security are working hard to provide the best and safest shopping experience for you. Please respect the difficult job they are doing and treat them accordingly.
Our Market community has been incredibly supportive to date and we appreciate your cooperation with our modifications at this time and encourage you to continue to shop local and support small business.