Eat & Drink
SO:ME Space
Grocery
The Business of Food take over SO:ME Space!
Published 9 March 2022
Ten local artisan food makers will present their delicious products from 30 March - 24 April

South Melbourne Market is passionate about supporting emerging, creative small businesses, and this autumn will welcome The Business of Food as they takeover the Market's incubator precinct, SO:ME Space.
The Business of Food's mission is to provide new food business owners with the skills and knowledge to be successful.
From 29 March - 24 April, ten local creators will showcase their wares, just in time for Easter. These individuals have been hand-selected by The Business of Food to pop-up at the Market based on their incredible talents and culinary expertise.
So get your taste buds ready as each stall will be offering tastings!
Owner Clare Gioules wanted to develop a healthy gluten free cracker after she was left sorely disappointed by what was already on supermarket shelves.
Clean As Crackers has….the crunch, the flavour and wholesome ingredients. They're all about filling the cracker shaped hole in the market because no one wants to eat something that resembles what you'd find in your Nan's birdcage!
Australia's first probiotic gelato and their shaking up the gelato scene one kefir-based, creamy, indulgent scoop at a time.
Using only the highest quality, natural ingredients, each good-for-your-gut flavour has been carefully crafted by the Good Vibes crew to keep your bellies happy and your taste buds smiling.

All gelato flavours are gluten free, lower in sugar, made with kefir and natural ingredients, packed with billions of pre & probiotic bacteria and are lovingly made & packaged in Melbourne! Vegan and dairy options available. 
Lisa Roberton makes the most delectable, bespoke vegan cookies made-to-order, perfect for corporate gifts, events, weddings and parties.  The artistry in Lisa's decoration has to be seen to be believed – she's a royal icing whiz and hand-paints details on to make each cookie a masterpiece.
If you're looking for something really special to surprise your nearest and dearest, her cookies are guaranteed to bring a huge smile to every lucky duck who receives one.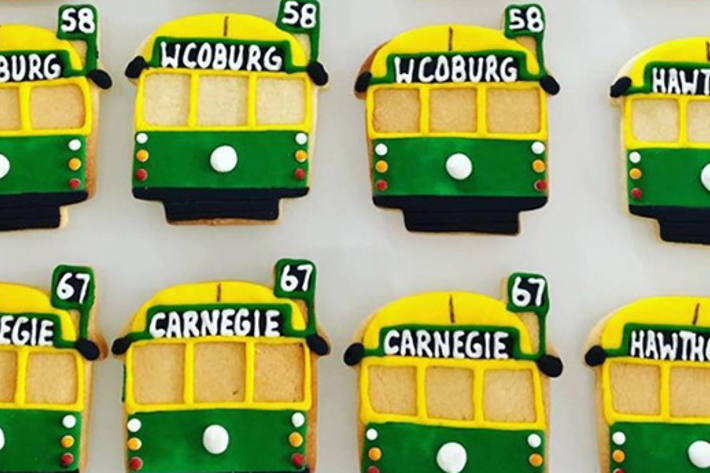 With the world patent on an advanced smoking technique that stops the ageing process in eggs. Their chilled-smoked eggs are taking Australia by storm.
This process is a game-changer in the food industry because laboratory tests indicate no bacteria at 18 weeks of age compared to the normal egg held in the same environment shows 21 million bacteria, which means their chilled-smoked eggs stay as fresh as the day they were laid.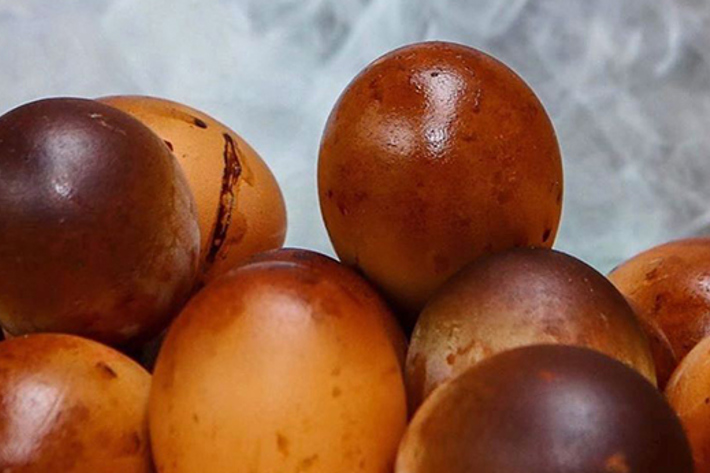 Specialising in pairing the perfect combination of Australian artisan chocolates and treats for an out of the box experience.  And has lots of gluten free and vegan options so everyone's tastebuds can be spoilt.  
The Dessert Plate is owned by Kylie Suich. She is a dedicated chocoholic, with a passion for all things chocolate, desserts and artisan foods made in Australia. The way she learnt to cook as a child taught her to experiment with flavours and unusual pairings, which is reflected in how she curates the tastings for social tasting experiences and decadently delicious chocolate boxes. 
Unlike anything present in the market today, Jambo Foods brings East African cuisines and flavours to Australian tables through their traditional Choma.
It's also a brand that cares about and supports marginalised and underprivileged communities. Jambo Foods sets itself apart by not only satisfying its customers, but also making a difference in the world; one choma marinade at a time.
Makes individually hand-crafted, melt in your mouth pastries. Specialising in New York style cookies, their range includes Davidson Plum and Macadamia, Red Velvet and White Chocolate, Wattleseed and Dark Chocolate, Rosella, Argentinian Alfajor, Dark Chocolate and Walnut and New York Nutella.
Melbourne Sweet Co has you covered for all your decadent, delicious pastry needs!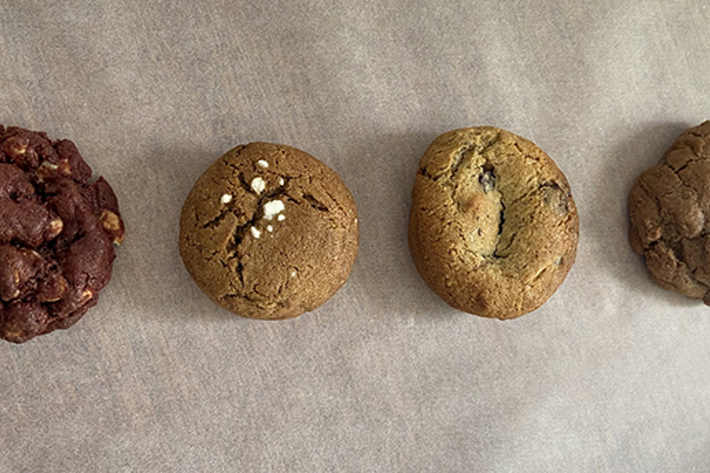 A traditional mustard recipe handed down through four generations of Sri Lankan women sprouted a business in Melbourne. A powerful blend of exotic spices, fresh herbs, humble mustard seeds and the queen of spice, 'Miris' – meaning chilli in Sinhalese, adds the singular flavours of Sri Lanka to your meals.
For each product a 'hand made' recipe is included, making it easy to create healthy dishes from scratch with ease. Of course, only the freshest of ingredients purchased from local produce markets should be used wherever possible.
A small food manufacturing family business based in West Footscray specialising in producing premium quality handcrafted certified organic food products.
Passionate about cooking healthy and nutritious meals and conscious of the hidden chemicals in food products they created an all natural stock made with fresh certified organic ingredients.  
After years of research and sourcing premium quality certified organic ingredients, they worked hard to perfect our recipe to ensure it added a deep, smooth and delicious flavour when added to daily meals.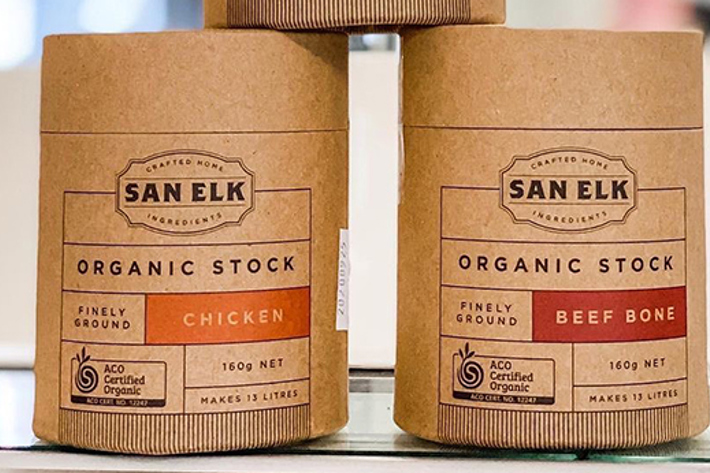 All about making it easy to change to a healthier real food diet by providing a delicious sugar-free alternative to favourite treats.
In November 2020 Linda Martinucci launched her first range of premix products – cupcakes and porridge and more recently has added her "hug in a mug" cake mixes. These mug cake mixes were born from the desire to want to help others during our frequent lockdowns and offer something small – "a hug in a mug" – to treat yourself or send to a friend or family member to brighten their day.