SENSORY+ Launch 'At The Market' Detoxifying Soy Candle
Published 31 January 2022

Inspired by the iconic Georgie Dragwidge and her stall 'Georgie's Harvest'
Local Melbourne beauty brand, SENSORI+, have launched a detoxifying soy candle celebrating South Melbourne Market's fresh produce, iconic people and it's unique sense of community.
Created with a blend of freshly chopped pumpkin, fragrant ginger, dry soil on potato, natural soy wax and sandalwood oil, the candle is inspired by Georgie's Harvest, an iconic stall that supports local farmers and producers, run by the passionate Georgie Dragwidge.
The Inspiration
What is an icon? Is the one who dared to redefine the notion of great? Or is it the shooting star who challenged the status quo?
Is it a space which allowed us to dream? Or is a scent that transported us to childhood memories?
Is it the uniquely eclectic market in South Melbourne? Or is it those who gave it life?


What Is It?
The world's first detoxifying candle collection.
All-natural and plant-derived, SENSORI+ Air Detoxifying Aromatic Soy Candles contains ChlorosPURE®, an exclusive green technology developed in Australia that provide a gentle healing solution to our living environment. This new generation fragrance candle is designed to eliminate malodours on a molecular level, leaving your space with a curated Australian fresh air experience.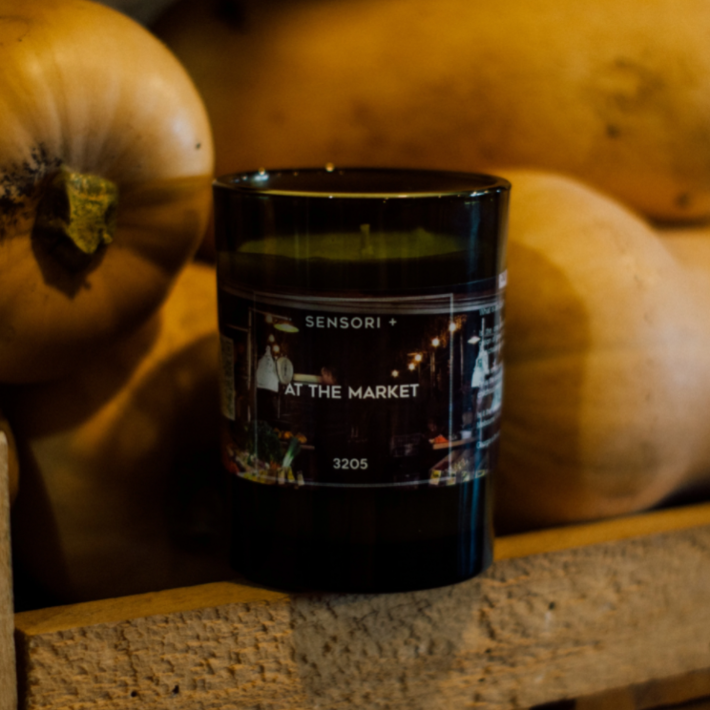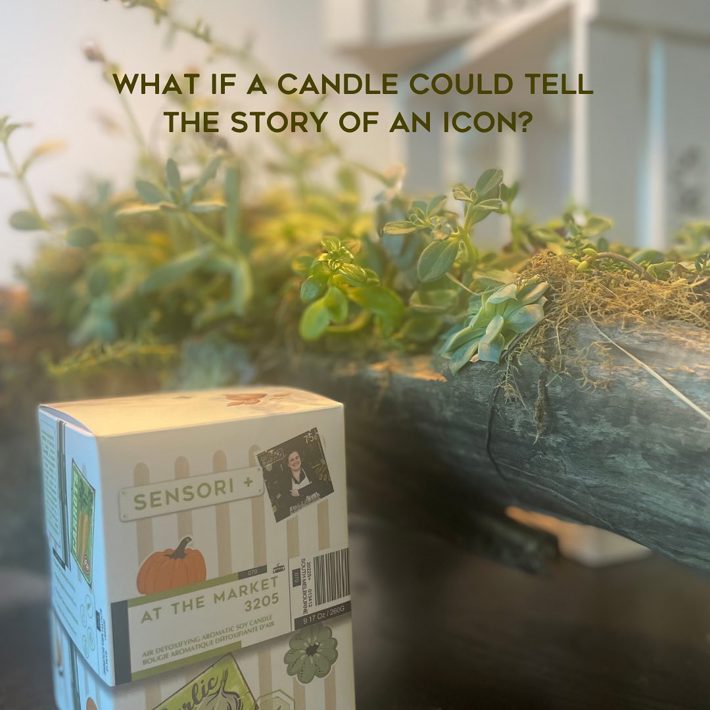 About SENSORI+
SENSORI+ is a local Melbourne brand that exists to anticipate and provide the latest wellbeing solutions whilst being the positive force behind the evolutionary changes across the community; all and all with the promise of no compromise on the performance, environmental sustainability and the ultra premium experience which stimulates all scenes.
The brains behind the brand are three people from three vastly different backgrounds, but with one common passion - safe beauty!
When Ali Shoraka; The beauty industry veteran known for his sharp business eyes and brand building skills met Marc Wang whose entire life has been devoted to art and architecture; and Ben Xu a science genius who had been studying solutions for clean detoxifying formulas for nearly a decade, the unusual yet dynamic collaboration was nothing short of fire works. The common link was the significant passion across the three founders for nature, wellbeing and sustainability!
Click here to read more about the brand.