Orthodox Easter
Published 16 April 2022
Everything you need for a memorable Easter feast is right here at the Market!
This year Orthodox Easter falls on Sunday 24th April. Family and friends celebrate with a festive meal. Delicious foods such as Tsoureki and traditional sweet Greek biscuits are often served on the day and at a midnight church service traditional Lambada candles are lit.
Deli Aisle
To try some of the Greek dishes served at Easter head to our traders in the Deli Aisle.
There you'll find olives, cheeses, preserved vegetables, bite-size pastries, dips and bread for appetisers along with take-home meals such as moussaka from the Small Town Pie Shop.
Our delis also stock baklava and other traditional Greek sweets. Try Emerald Deli, or Flour Patisserie for a modern twist with ice-cream. Or maybe you could try making your own with our baklava recipe or this recipe for a home baked Tsoureki.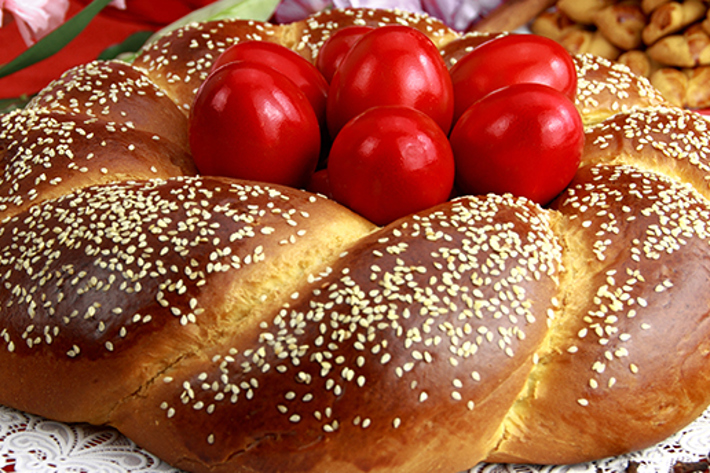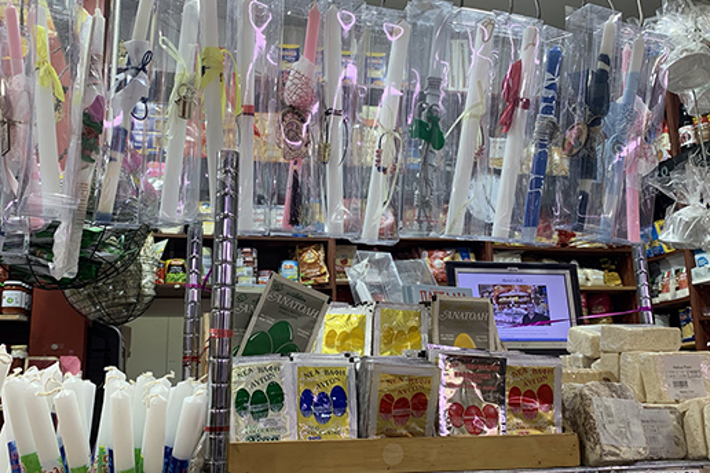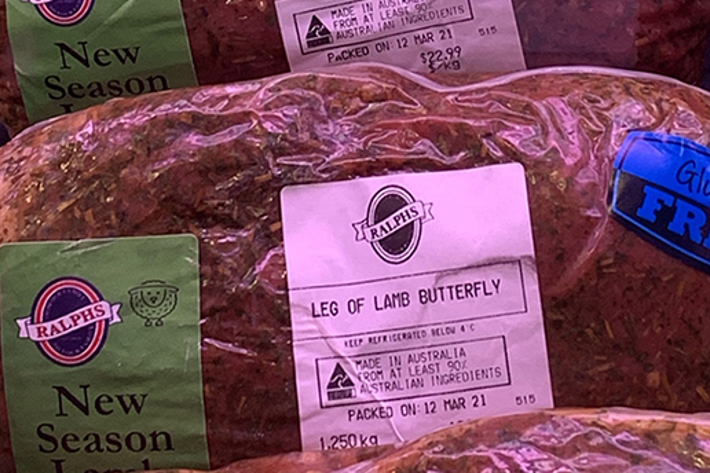 Happy Orthodox Easter to our community of shoppers and traders!