Mother's Day Gift Guide
Published 15 April 2021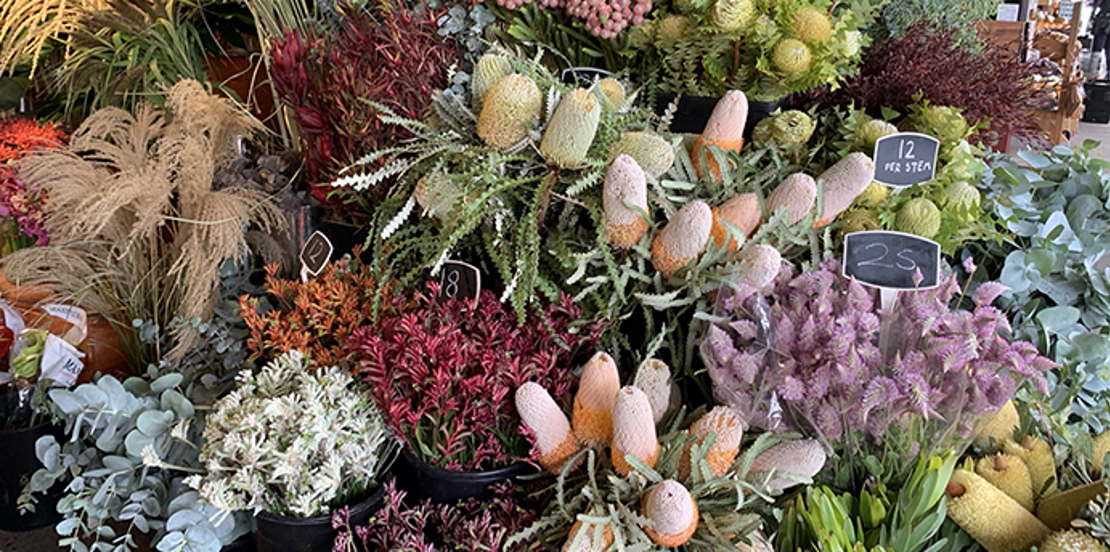 This year for Mother's Day we have gift and food ideas galore at the Market
Whether it's selecting gourmet treats from our patisseries for breakfast or afternoon high tea, a bouquet of flowers, or choosing that special gift to pamper Mum, you will find it all here at the Village Market. 
Gifts 
Australian Natural Soap Company - Aisle B, Stall 88A
Lavender Relaxation pack $42, luscious soaps, Lavender Essential Oil and Peppermint and Lavender Bath Salts.  
Elementary Skin Care - Aisle D, Stall 165
Carefully selected botanical ingredients hand crafted in Melbourne and free of petrochemical-based ingredients. Gift vouchers available. Face starter kit $29.90.
Cavalli Leather Goods & Fashion - Aisle G, Stall 123
Leather handbags, travel bags, purses, clutches, satchels, messenger bags, accessories and luggage - gift vouchers in store.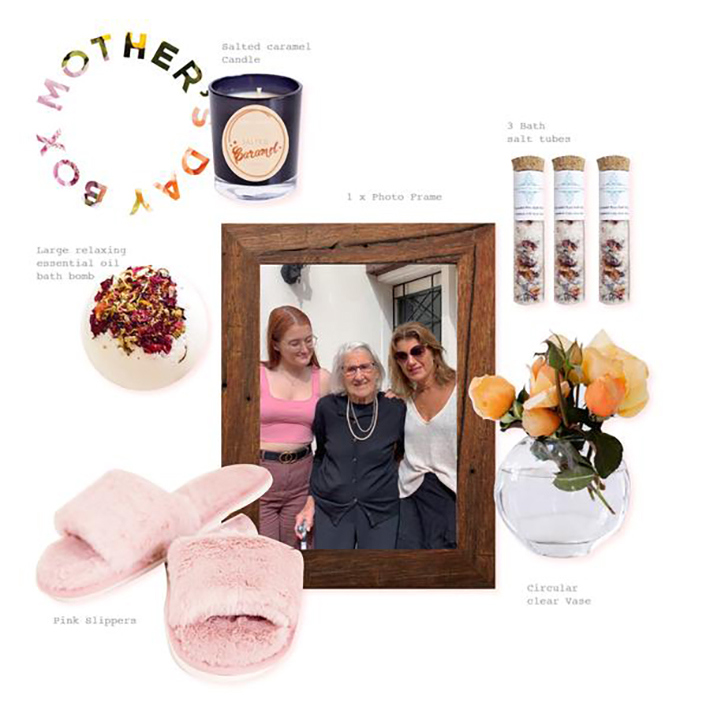 Wheat bags with personality! These cute fluffy animals are all wheat bags that can be heated or chilled only $32!
Coconut Revolution - Aisle D, Stall 181
Have a day spa facial treatment at home with the Express Pamper Kit $77.95, six skin care products and a coconut and lime scented candle.
Full Brow - East Aisle, Stall 223
Special Mother's Day promotion. Free Eye Cream (value $35) with any one product purchase from Full Brow Cosmetics. Valid May 1-16 2021.
Nutshoppe - Coventry Street, Stall 1
Beautiful gift boxes ranging in various sizes featuring some of their most popular products, snacks and treats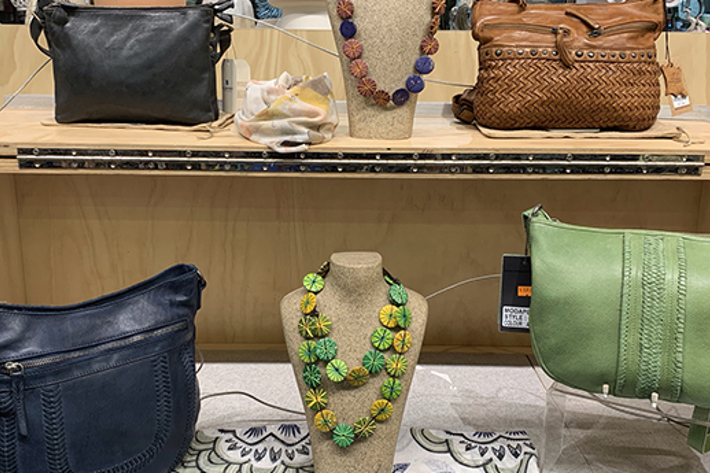 Gewürzhaus - Food Hall, Stall S3
Made with 100% pure essential oils and the highest quality salts, these Essential Oil Soak are perfect for calming the mind and body $35
Specialty salt and premium chocolate: the Gewürzhaus x Hey Tiger chocolate collaboration is a match made in heaven for food loving mums $15
Apple Pie Tea - $17. Dreamy and aromatic, Apple Pie Tea is delicious when paired with afternoon treats or warm desserts $17.
Gianna Molinaro - West Aisle, Stall 222
Olieve products made from olive oil, which provide anti-aging benefits and help restore skin smoothness. Salt or Coffee scrub $20, Wash and Cream Twin Set $39, Soy and Olive Oil Candle $39, Wild Lemon Myrtle Hand & Body Cream $29.
GMA Sheepskin - Aisle G, Stall 118
Sheepskin scuffs $48, slippers $65, mini boots $95 and long wool rugs $95.
Joepat Fashion Accessories - Shop 166, Aisle D
New Australian Merino Wool, Made in Australia Beanies for $40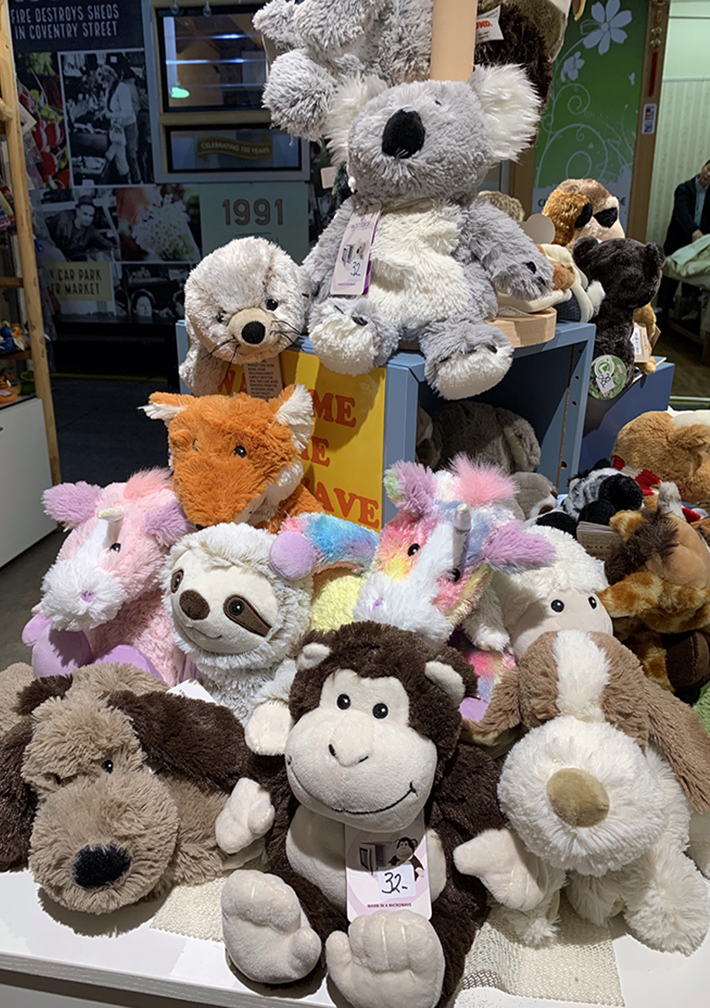 Luna & Soul Active - SO:ME Space, Stall 155
Mala bracelets from $59. Made with real lavastone, rudrashka seeds and gemstones. Each piece is handmade by local artisans in Bali.
Miss Nail Bar - Aisle B, Stall 57
Gift Vouchers from $25 - $150 for manicures, pedicures and treatments online or in store.
Ruby & Sky - SO:ME Space, Stall 113
Beauty rollers Jade or Rose $38.95 Amethyst $45, Skin elixir post derma rolling serum $40.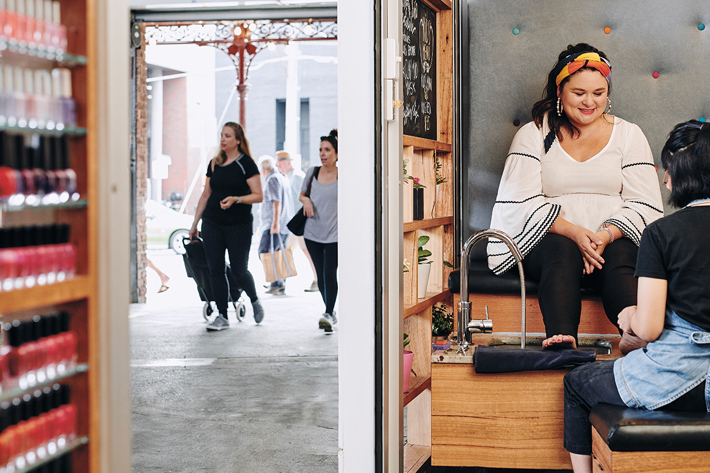 Sarah Urban - Aisle G, Stall 113
Gift Box: Essential Oil Bath Bomb, Salted Caramel Candle, Slippers, Photo Frame, Vase and Bath Salt Tubes $169. 
Turn Melbourne - Aisle G, Stall 120A
Wave Pillar Candles handmade using 100% Beeswax and a cotton wick $38
South Melbourne Sock Shop - Aisle B, Stall 69
Australian-made, merino wool socks and mittens in a range of colours and styles.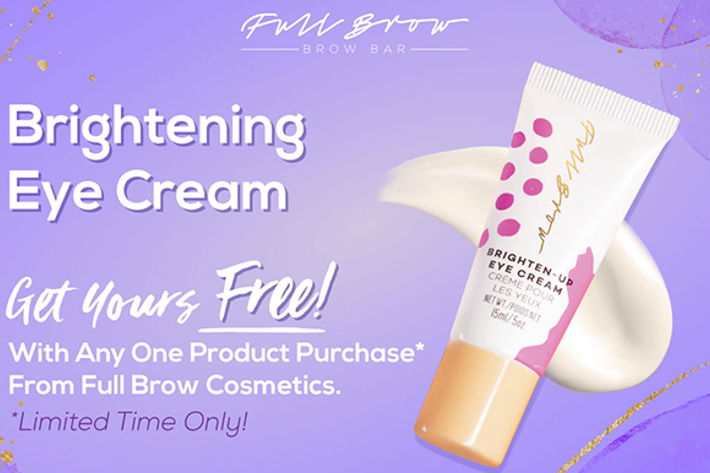 A huge range of beautiful sleepwear, slippers and lingerie.
Beautiful aromatic heat packs filled with wheat and Australian native herbs. Australian made.
W.B. Smith & Co Kitchenware - Aisle F, Stall 114
Bartender Rose Quartz Gin Stones $22.95, Temper Martini Glasses $29.95 in black, gold or rose, Ashdene Tea for One Collection $39.95.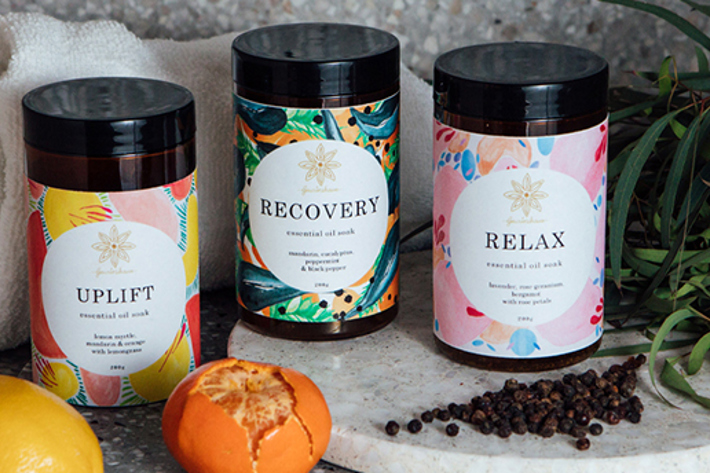 Say it with flowers
From bouquets of flowers to potted plants, we have many options here at the Market.
Azalea Flowers - Coventry Street, Stall 49
A large range of stunning and unique flowers and foliage, specialising in Australian natives.
Emerald Hill Florist - Centre Aisle, Stall 182
Selling an abundance of cut flowers, floral arrangements and indoor plants, the team here have greenery and blooms for all occasions.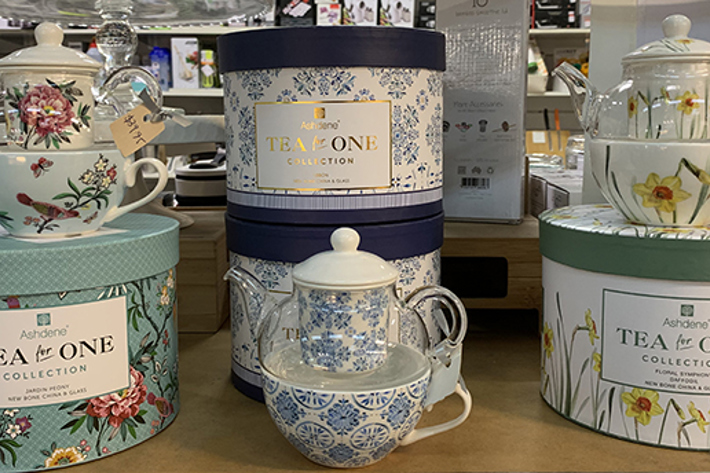 Zekiri Flowers - Aisle G, Stall 120B
Always abundant with lilies, roses and chrysanthemums, plus leaves, berries and twigs to decorate your floral arrangement or vases.
PJ's Plants - Aisle E, Stall 158
Stop by for potted colour and a beautiful range of indoor / balcony plants including ferns, orchids, vegetable seedlings, fiddle leaf figs, rubber plants, succulents and more.
Terrarium Laboratory - Aisle B, Stall 67
Locally made terrariums, kokedama, air plants and other plant arrangements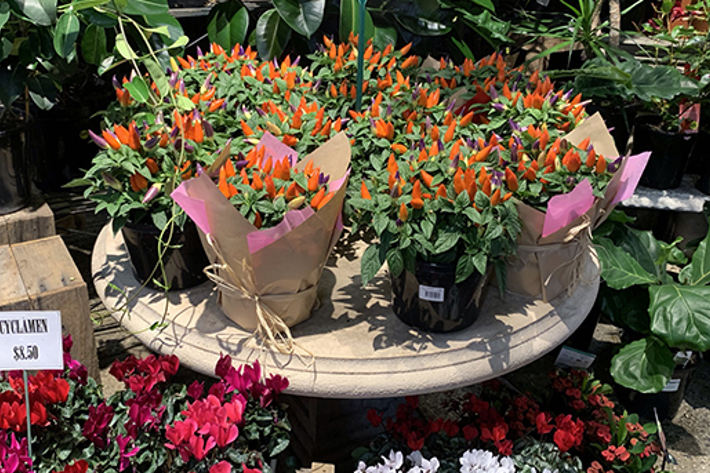 Breakfast or Brunch
Agathé Pâtisserie - Aisle B, Stall 63
Choc chip and custard croissant $8, Pandan croissant $8, Pear and chocolate danish $8, Rose and raspberry almond croissant $9.
Proper & Son - Food Hall
Breakfast is cooked to order until 11.30am. Everything that is available for lunch will be displayed at the counter from 11.30am.
Koy Turkish Restaurant - Cecil Street
Try the Köy Ottoman Breakfast – Boiled egg w cheese variety, house marinated olives, cherry tomatoes, fresh cucumber, peppers, sigara
böreği, pastırma (pastrami), rose jam, watermelon & strawberries (For one person $23/ For two people $35).
Afternoon Tea
Flour Patisserie - Aisle G, Stall 110
Vegan and Gluten Free options. Baby cakes (Caramelicious, Chocolate Addiction, Cookies 'n Cream, Lemon Meringue, Raspberry Vanilla Mousse, Tiramisu) $45, Cheesecakes, Macarons $4ea, tarts $5.50  
Anytime!
Atypic Chocolate - Aisle D, Stall 171
The Ultimate Chocolate Gift Box $75!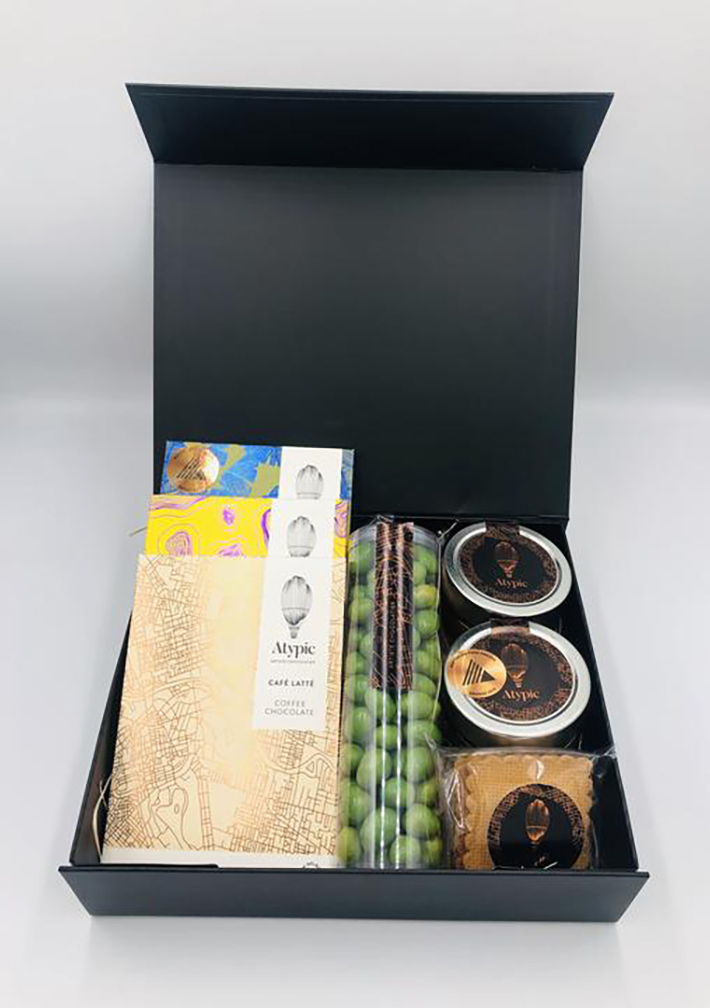 Lunch or Dinner
Book into one of our Cecil Street restaurants for a delicious Mother's Day lunch or dinner
Featuring exquisite hawker-style Asian plates, an innovative cocktail list and clusters of communal dining areas, Bambu is an Asian eating house designed to take guests on a modern journey through South East Asia.
Sister restaurant to the iconic Claypots St Kilda, this is the place to grab a stool and enjoy the aroma of freshly cooked seafood paired with delicious wine.
The newest addition to Cecil Street offering a plant-based menu in a diner setting with an extensive range of burgers, pitas and bowls that ingeniously fuse plant based ingredients.
Sit back, relax and enjoy some delightful tapas and fine wine, or try more substantial Spanish dishes with homemade sangria.