Milk Bottle Recycling
Published 26 August 2019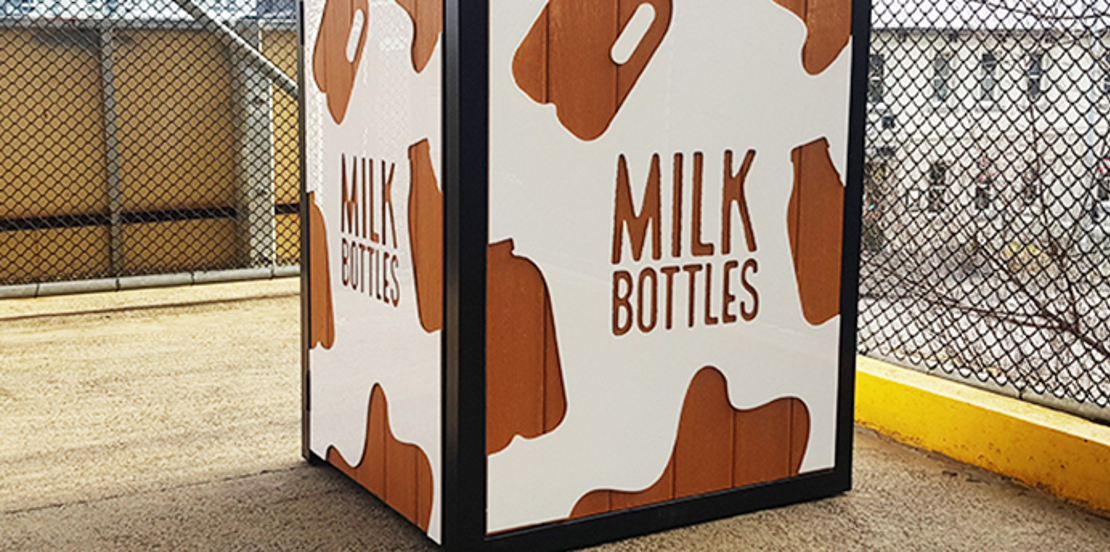 Bring us your milk bottles!
In 2018, the Market partnered with Vanden Recycling to convert plastic HDPE milk bottles from our traders into reusable materials. As part of Sustainable September 2019, the Market has announced that visitors can also drop-off their empty milk bottles to be recycled into reusable, everyday products.
Milk bottles that have been rinsed in cold water can be dropped off at participating stalls or deposited in the dedicated bins at the Market. There are six bins throughout the Market, including in the rooftop carpark which is accessible seven days a week.
They are then collected and crushed in the onsite Mil-Tek 2205 machine which can crush and bale over 1,000 milk bottles at a time, the equivalent of 40x 120 litre bins!
These bales are then transformed into commodities such as plastic pallets, piping and ModWood decking boards. Watch the video below to see how piping is made.
Click here to read more about the Market's sustainability initiatives.