Easter Goodies at the Market
Published 21 March 2022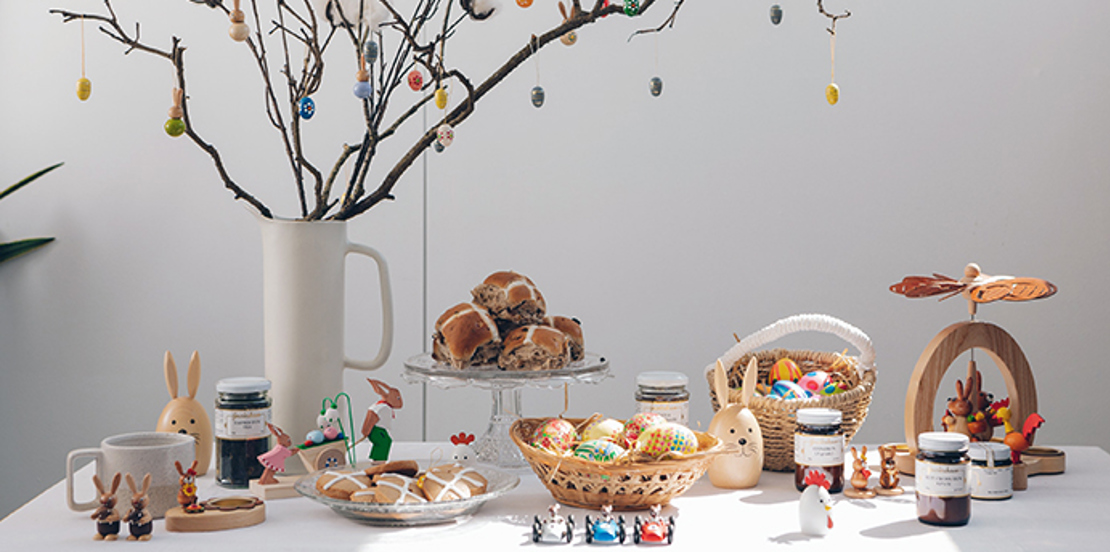 Discover our delicious produce and terrific table decorations
Whether it's chocolate eggs, hot cross buns, fresh seafood or DIY cheese platters, the Market has so many choices and fresh quality produce you'll be spoilt for choice this Easter.
The Market will be open an additional day (Thursday) in the lead-up to Easter and for those unable to make it down, shop online with SMM Direct and we'll deliver to your door. 
Be entertained as you shop with free live music by The Jazz Jokers.
There will be free face painting for the kids from 10am to 2pm during the Easter week each Market day. 
Have your mobiles ready for a selfie because the one and only Easter Bunny will be hopping by!
There will also be some great school holiday activities on Cecil Street including Easter arts and crafts with the Museum of Play and Art (MoPA).
Read on to find out about some of the special offerings from our traders this Easter.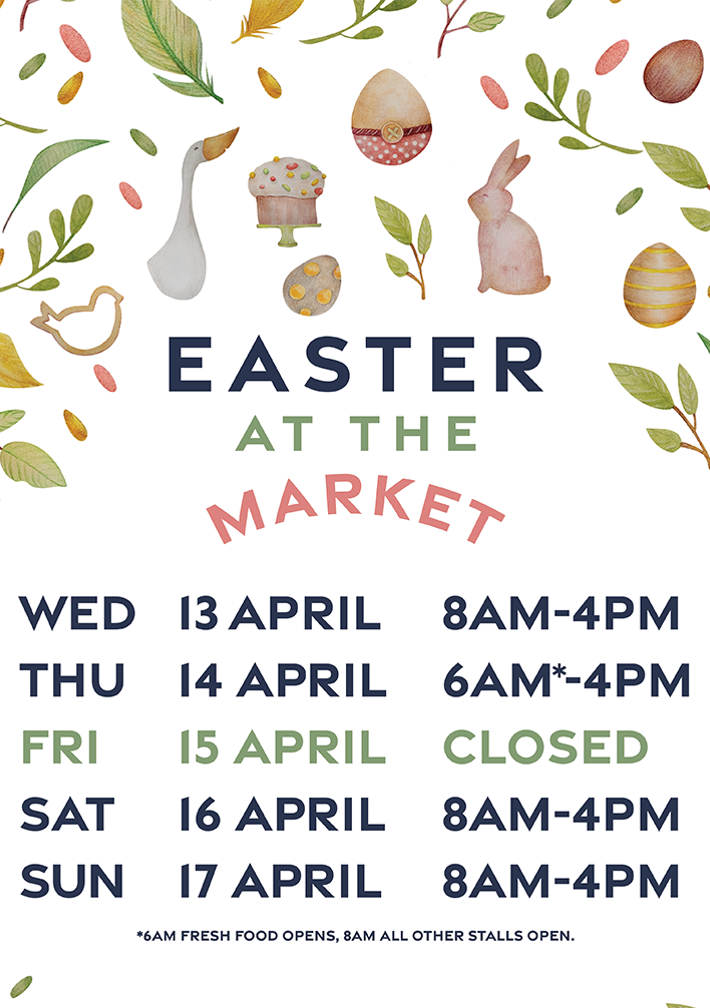 Chocolate Treats!
Atypic Chocolate - Aisle D, Stall 171
This Easter our resident chocolateir are making Ms Hen, Sleepy Frog, a Pretty Pink egg with candies, a Nutty Egg and a Galaxy Egg with candies plus one very surprised Bunny! Prices start at $26.99.
Moses & Co - West Aisle, Stall 26
Banjo carob bears and vegan Pana eggs (almond, mylk or salted caramel)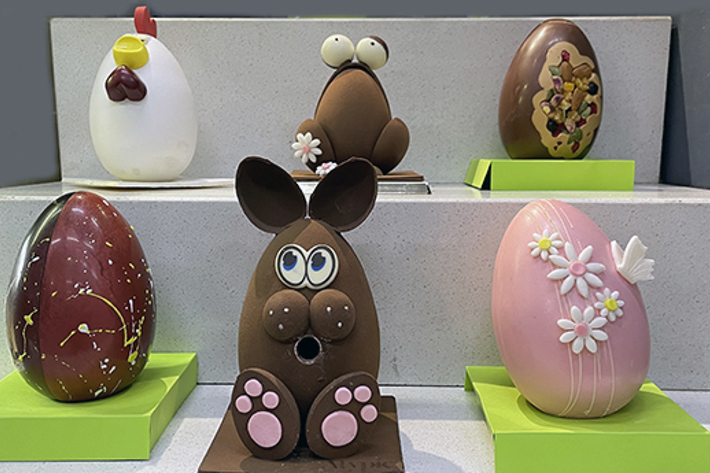 SUGAR N' SPICE
Gewürzhaus - Food Hall, S3
Hot Cross Bun Spice  blend, perfect for all your Easter baking!
Organic Easter Bun Tea, a beautiful Ceylon black tea infused with cinnamon and orange and offer Tea Tastings in store for all market customers!
Beautiful handcrafted wooden Easter ornaments lovingly handmade in Germany from the villages of Seiffen who have been making these traditional ornaments for over 300 years!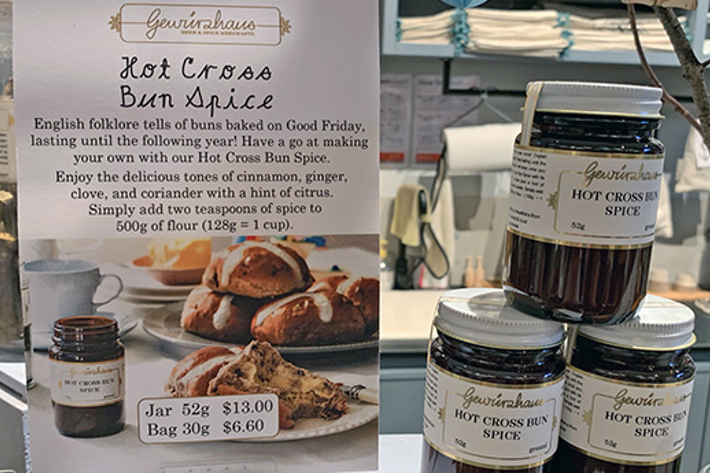 SAVOURY - CHEESE & ANTIPASTO
Emerald Deli - Deli Aisle, Stall 22, check out the cheese room! 
K-SEIN Fromagerie - Deli Aisle, Stall 30, hand made artisanal cheese
Pickadeli - Food Hall, S4, local and international gourmet foods
Steve's Deli - Deli Aisle, Stall 14, antipasto, dips and breads 
Theo's Deli - Deli Aisle 14, stilton, raclette, gruyere and manchego
Vangeli's Deli - Deli Aisle, Stall 7, Deli meat cut fresh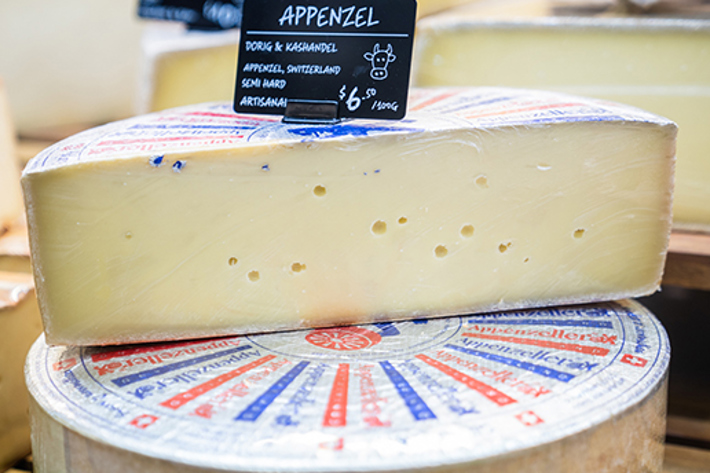 SEAFOOD
For traditionalists and seafood lovers who enjoy an Easter seafood feast, our three seafood stalls in the Deli Aisle have the freshest fish to make a supper to remember.
Aptus - Deli Aisle, Stall 25
South Melbourne Seafoods - Deli Aisle, Stall 4
The Fish Shoppe - Deli Aisle, Stall 31
EASTER TOYS
Clare's Bears & Wares – Aisle F, Stall 139
Beautiful fluffy and soft rabbits from Bunnies By The Bay $24, a singing rabbit called Flora $75 and the most life like Bunny which is also a puppet.
Spotty Dot - Aisle B, Stall 61
Over 100 gorgeous chocolate free Easter items ranging from decorations & tins, activities, plush bunnies, soft toys, heirloom rabbits, wooden toys & baby themed rattles + teethers. 
Suki McMaster - West Aisle, Stall 217
My First Easter onesies for babies and toddlers.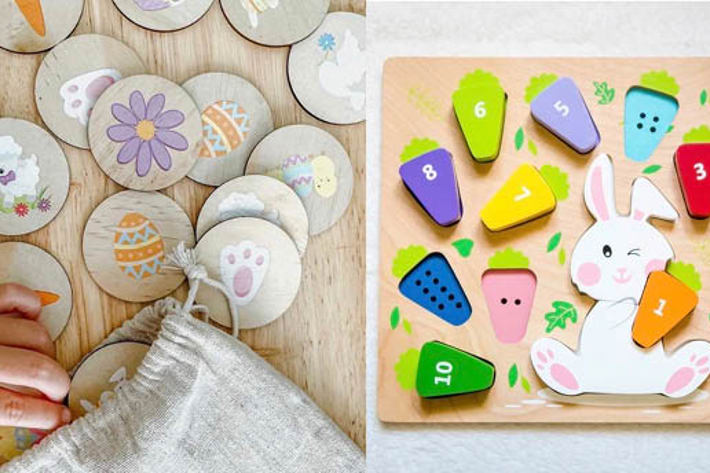 Can't make it to the Market for your Easter shopping? Let us come to you. 
That's right – you can have fresh seafood, chocolate or gifts delivered to your door within hours on Wednesday, Thursday or Saturday!