Get into Nude Food!
Published 23 February 2020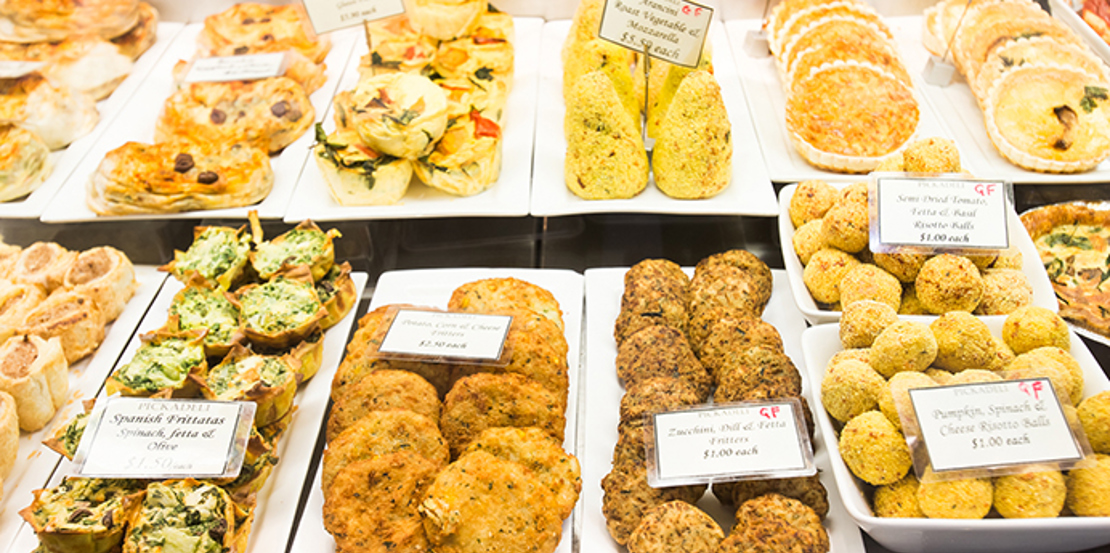 Package-free lunchboxes? No worries!
If you've got school age kids, you have probably have heard of Nude Food - and you'll know it isn't something rude! Put simply, it's food without excess packaging. This means less waste to go to landfill, which is definitely a concept we encourage at the Market.
But it's not just about helping the environment; Nude Food is also a healthier choice as it tends to be fresh and contain fewer preservatives and artificial ingredients than packaged items. And although the Nude Food campaign is aimed at children taking their lunches and snacks to school, we think it's something that everyone can get behind. Here are some easy Nude Food ideas that will work both for kids and adults.
First of all, check your kitchen drawers for reusable containers and food wraps. If you've run out, you can stock up on lunch boxes, food containers and beeswax or other reusable wraps at W.B. Smith & Co Kitchenware, Moses & Co Market Wholefoods, Gewürzhaus or The SuperCool. Remember, all our Market traders are happy to refill BYO containers, so check our guide for tips on using them.
Fresh fruit and vegies are the gold standard for Nude Food as they are full of nutrients and many of them require no preparation apart from washing and cutting into manageable pieces. Try packing a snack-size lunchbox with mini cucumbers, carrot sticks and some cheese, olives or dip - save on packaging by bringing your own container to the Market when you buy dip and then portion it out into smaller containers to take to work or school.
Some fresh fruit such as bananas or citrus fruit already have their own packaging - their skins!
Other types of fruit might need to be protected against knocks and bumps in a food wrap, or you can cut them up and put them in a container.
Boiled eggs are also great as protein-packed, filling snacks and their shells make the perfect packaging (plus, the kids can have fun drawing on them to create their own original "wrapping paper")!
Sandwiches, wraps and rolls are the ultimate Nude Food meal, with the bread itself as the container. You'll probably want to wrap them in a beeswax wrap or silicone sheet or put them in a lunchbox to stop the contents spilling out, though.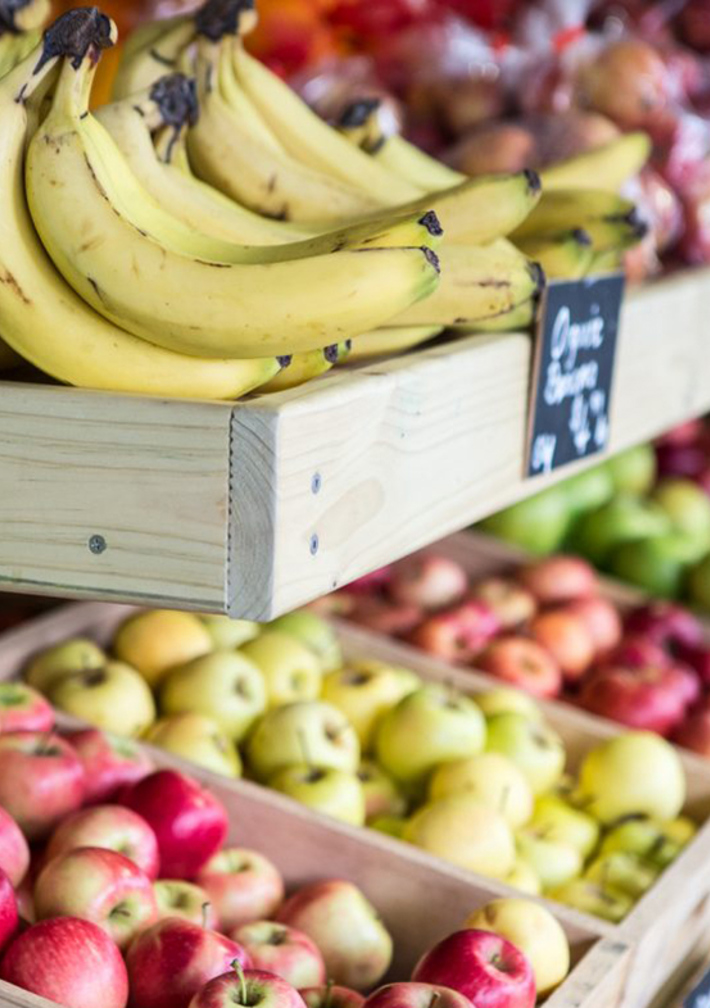 Don't forget, dried fruit and nuts also make great Nude Food snacks. The single serve packets of trail mix at the supermarket might be convenient, but they use up a lot of packaging and work out to be expensive! Buying dried fruit and nuts in bulk at the Market and making up your own mixes saves on packaging and money.
Roast vegetables, stews and curries all make delicious meal options that can easily be stored and carried in lunchboxes. Make more than you need so you can refrigerate or even freeze some to make a quick, healthy meal when you're too busy to cook.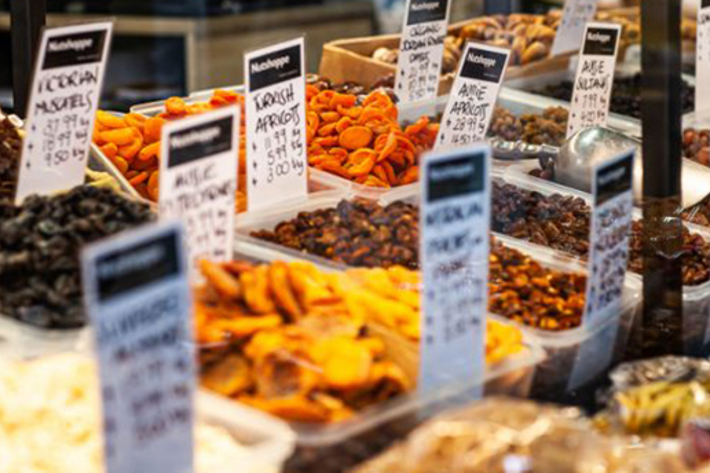 Of course there are plenty of ready made options at the Market for when you have no time to prepare Nude Food lunches. Bring containers to pick up quiches, savoury slices and salads from stalls in the deli aisle and Food Hall - many of them can keep for several days if refrigerated, and some items such as borek can even be frozen.
We hope you've now got some ideas about Nude Food and how easy it can be to prepare school and work lunches without excess packaging. If you have more tips, make sure to let us know!