South Melbourne Market, the Quintessential Village Market.

A prosperous, authentic destination that is home to fresh, artisanal and cultural products; creative and joyful experiences; celebrates local; is a leader in sustainability; is loved, trusted and connects our customers and community.
Mission
The South Melbourne Market will achieve our Vision by:
Being a trusted destination for quality, value, fresh and extensive offer
Being a safe, accessible and inclusive market for the whole community
Embracing and curating all that is local, artisanal, emerging, cultural and creative
Remaining a loved, happy, quirky and experiential destination – full of moments of surprise and wonderContinuing to be environmentally and economically sustainable – a financially secure urban experience, living and breathing green
Being accessible – physically and online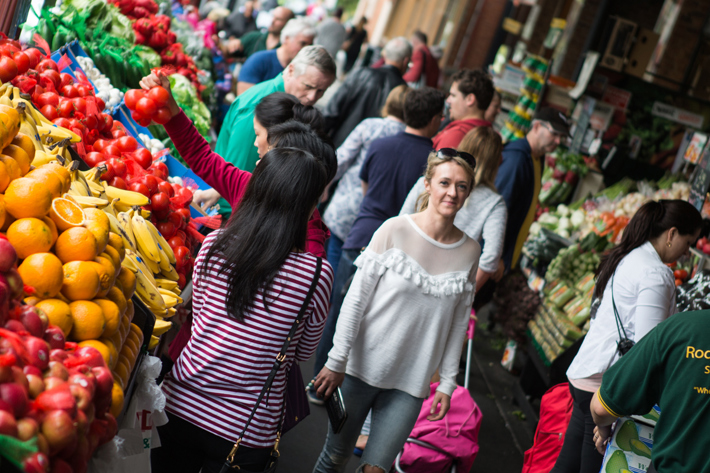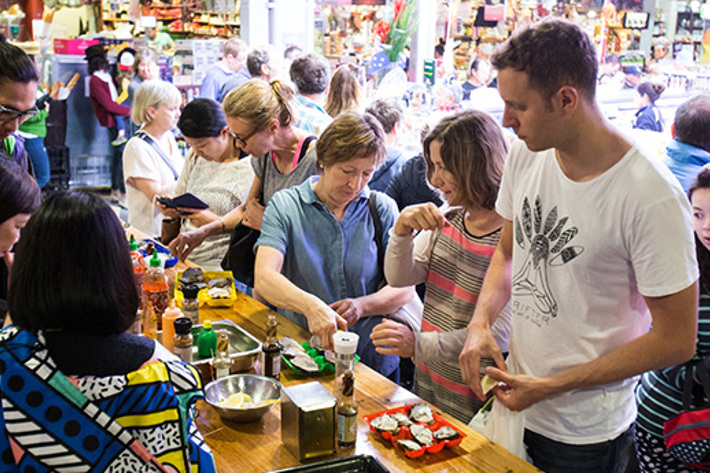 The Market Charter's specific objectives are to:
Position the Market as the premier Village Market in Victoria, one that is recognised as being vibrant, diverse and unique and that is sustainable for traders and the City of Port Phillip.
Promote the Market and encourage its use by residents, visitors and the community.
Oversee the management and operation of the Market in accordance with the terms of this Charter and Council's Strategic Plan, policies and programs.
We also work closely with the local community through:
Supporting local charities and minority groups in the area such as Sacred Heart Mission.
Providing educational opportunities for children and adults to learn about history, food, sustainability and cooking.
Engaging with local businesses and joining hands to retain the vibrancy of the local South Melbourne/ Emerald Hill precinct.
The Market is aligned to the Council Plan and its six strategic directions for 2017-27:
We embrace difference and people belong.
We are connected and it's easy to move around.
We have smart solutions for a sustainable future.
We are growing and keeping our character.
We thrive by harnessing creativity.
Our commitment to you: A financially sustainable, high performing, well-governed organisation that puts the community first.